Entertainment
Bob Harper And His Doting Gay Love With Boyfriend Where They Can Boss Each Other Around
Those who are super conscious about their fitness are surely introduced to the fitness personality, Bob Harper. A personal trainer by profession, Harper, appears on the American TV series, The Biggest Loser.
But more so, people also are sure to know that he is indeed a gay and has a boyfriend who he shares a great bonding with. So let's take a meticulous look at the relationship of Bob and his partner.
Who's The Boss In Their Gay Relationship!
It is obviously beautiful to be in love with someone, be it male or female. Such good example of an adoring couple, a gay couple, could be seen in the pairing of Bob Harper and Anton Gutierrez. They like to joke and play around with each other which is bound to add spice to their relationship.
After Bob and Anton had been seen kissing and holding each other's hand, they made it clear that the duo is indeed in love and enjoy each other's presence in their lives. But it is quite unclear when the couple started to date each other as they have not revealed it officially.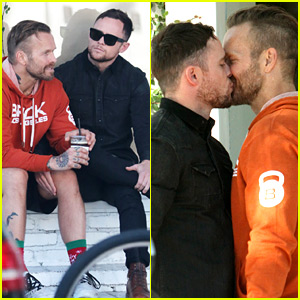 Caption: Bob Harper and Anton Gutierrez kissing each other on a day out on November 2015.
Photo Credit: justjared.com
Also, in a fun segment on "Oprah: Where are they now?", the pair appeared together and shared their love and recount what has been their relationship so far.
They revealed that the pair is indeed having a fun time together and are bossy towards each other when they get the chance to be. Harper in his statement said beautiful things about his partner where he said;
"He is a great sous-chef," He does everything that I tell him to do."
But Gutierrez, on the other hand, has a different take on their relationship dynamic, where he said;
"He just likes to boss me around in the kitchen,"
Harper concedes with a laugh;
"It's true. It's true," I do like to boss him around in the kitchen."
Clearly, they love each other and have a great understanding and respect for one another.
Caption: "Oprah: Where are they now?" sneak peak: Bob Harper and his partner in the kitchen cooking.
A feed from Anton shows the love between Bob and him.
Harper has previously dated Shahs of Sunset cast member, Reza Farahan.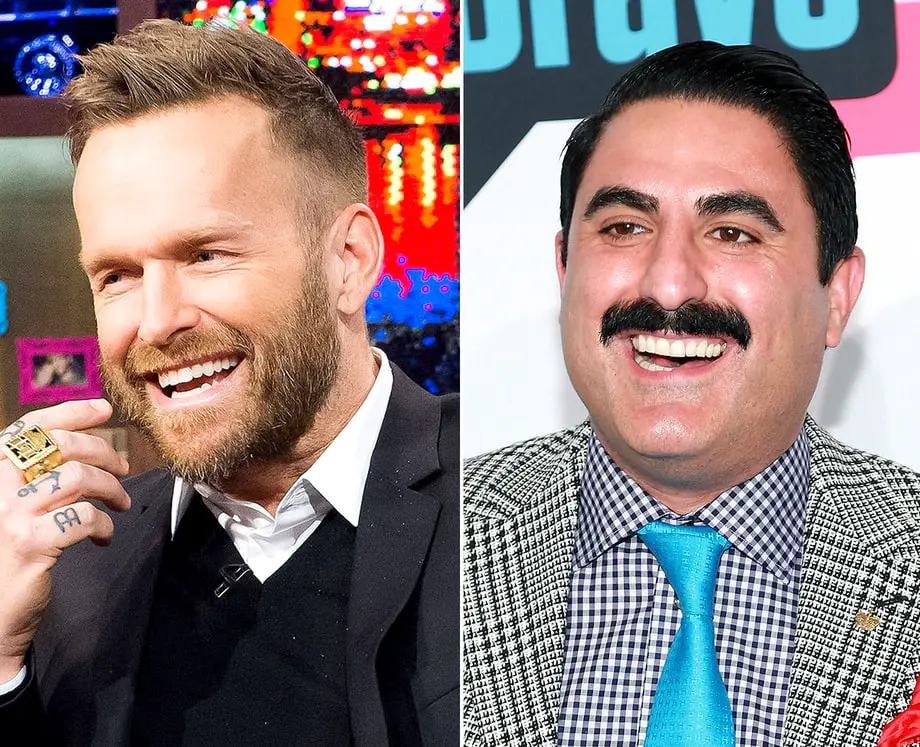 Caption: Harper and Reza revealed to have some sort of fling between them.
Source: usmagazine.com
Having come out as a gay in the year 2013 when he helped a gay contestant in the show "Biggest Loser," he revealed that he had some kind of a fling with Reza during the 90's and that might have given an indication of him being a gay before he publicly came out as such.
Fitness workouts, diets, and tattoos.
He is mostly known for his professional life as a personal trainer, and he has been an inspiring figure to plenty who are looking to become fit by either losing weight or maintaining their physique.
He also has provided some very useful tips for those who are willing to lose weight and have a good physique. A video shall also help shed more light on his weight loss workout:
Caption: Bob Harper's beginner weight loss workout, posted on September 11, 2015.
Also, he has a very crafty and eye-catching tattoo on his chest, and that denotes his love for body art as well.
It shall be safe to say that he is loving the life he has and lives it joyfully.