Entertainment
Brad Womack Still Searching For A Wife? He's A Bit Late As Former Girlfriend Is Already Married
Brad Womack is proving to be an undergraduate at the University of Love. First, a failed dating turned engaged relationship and then his futureless love relationship with his next girlfriend. The echt evidence to prove his under-graduation would be his failure to build a connection with any partner after the two failures while his former girlfriend has already tied the knot with her close friend.
That was the past, but what about now? Is this entrepreneur still searching for a girlfriend or is busy dealing some other business now?
Let's take a closer look to find that out!
What Is Brad Womack Faring Now?
Brad Womack seems to have said no to his fortune when he decided not to go with any of the two finalists of The Bachelor Season 11 and left the show as a single man.
The rejection in the show followed a couple of failed relationships for the reality star and consequently, he's partnerless now.
Recently, Brad is spending most of his time managing a real estate management firm, Carmack Concepts. Brad owns the business along with his twin brother, Chad Womack and their friend Jason Carrier.
They also own a restaurant chain by the name The Dogwood and few Austin-area bars like The Dizzy Rooster and The Chuggin Monkey.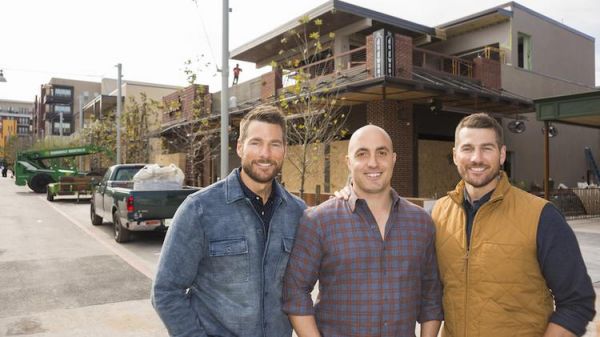 Caption: Brad (L) along with his business partners; Jason (M) and twin brother Chad (R) stand in front of The Dogwood at The Domain.
Photo Credit: bizjournals.com
Brad And His Failed Relationships:
Having ditched the two finalists of The Bachelor's Season 11, DeAnna Pappas and Jenni Croft, Brad appeared in the Season 15 of the same franchise again. Unlike before, the latter season proved to be fruitful for him, as he proposed to Emily Maynard during The Final Rose ceremony.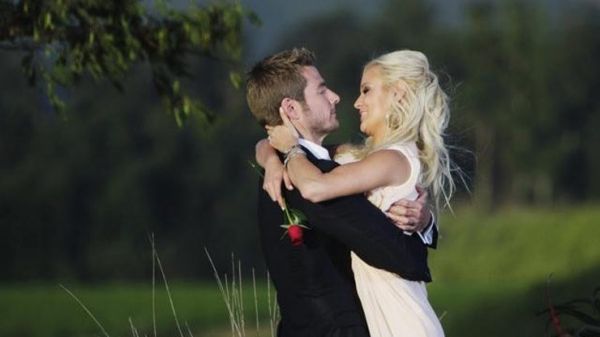 Caption: Brad proposing Emily on The Final Rose ceremony of The Bachelor Season 15.
Photo Credit: bustle.com
However, the relationship for the two didn't last long, as they ended up breaking off their engagement before the finale.
Well, it wasn't over though, their love story turned dramatic when they got back together in March after the finale, before finally calling it split in May 2011.
After parting ways with ex-fiancee, Emily, Brad moved to the 'Bachelor' alum AshLee Frazier; the two began dating from the year 2013.
The relationship with Frazier also didn't work out well for Brad, and the two ended up the connection, as Frazier chose to be on Bachelor in Paradise in 2014 in search of love.
However, Frazier is already a married woman now and is a wife of her best friend, Aaron Williams. The couple tied the knot in a marriage ceremony in Conroe, Texas on March 18 this year.
A source also reports that Brad was in a dating relationship with Laura Kagay from March 2002 to October 2010.
Think we're missing something? Do let us know in the comment section below!