News
Why Nikki Ferrell & Husband Split After 2 Years Of Marriage? Reason's Here
"Bachelor" Alums are now on the way to be divorcees! Nikki Ferrell and her husband of two years have called quits to their romance!
A pediatric nurse, Nikki and her husband, Tyler Vanloo have split, ending their marriage of two years. A source close to the couple reported that the duo had been growing apart since their wedding in October 2016 and now they are "done" with each other.
Hints about the couple's discords could be traced back to their Instagram accounts as they had been posting fewer photos of each other for the last year.
The last time Nikki posted the photo of her husband was in January 2018, in which she wished her hubby on New Year's Day and even expressed that she had the same love for him that she had two years before.
You May Also Find Interesting:- Grace Hightower Splits With Husband Of 2 Decades, Reason? It's Here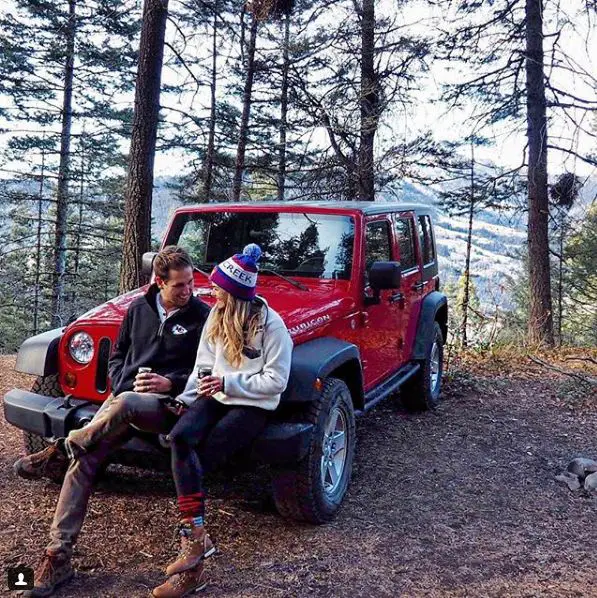 Nikki Ferrell with husband Tyler Vanloo on New Year's Day 2018 (Photo: Nikki Ferrell's Instagram)
Tyler, on the other hand, had wished his wife later on Valentine's Day and even called Nikki his "baby." He wrote on Instagram,
"Such a babe... happy V-day."
Nikki had earlier announced the couple's engagement in January 2016 mentioning that Tyler had proposed her for marriage during a romantic trip at Pagosa Springs, Colorado. She posted a picture of the duo along with passionate words, 
"And on the last day of vacation this happened! I can't wait to marry my best friend. Over the moon happy right now!"
Nikki Ferrell and Tyler Vanloo get engaged in January 2016 (Photo: Nikki Ferrell's Instagram)
Nikki, aged 32, later got married to her fiance in a closed ceremony attended by friends and family on 8 October 2016.
Take A Look At:- Rachel Brosnahan & Boyfriend Secret Wedding? Evidence Say He's Husband
Tyler, who is a Sales Executive and a long-time friend to Nikki, was certainly not the first choice of The Bachelor's Season 18 contestant.
Nikki was the final choice of Juan Pablo on the reality show, but the couple started developing troubles in their relationship after the Argentinian singer-actor didn't propose to Nikki on the season's finale.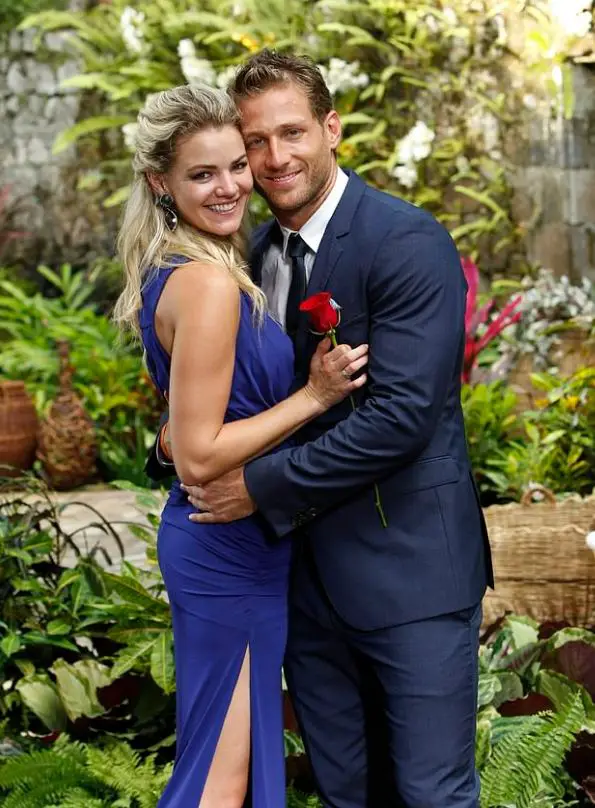 Nikki Ferrell with singer Juan Pablo on the 18th Season of The Bachelor (Photo: GettyImages.com)
The reality star broke up with Juan as she could not be his first priority and neither his second. She revealed the reason for the split during an interview,
"I knew I was never going to be the number one priority. He has a daughter. But there's a difference between being the second priority and the seventh priority. We're just different people. There are things that he thinks are OK and that I don't think are OK."
Well, it seems like, after two failed relationships, Nikki is ready to date again!