Entertainment
Bre-Z Is Dating! Rapper With The Age Deceiving Looks Is Her Boyfriend's Dreamgirl
Falling in love marks the onset of the feeling of butterflies in one's stomach.
The pleasure heightens when accompanied by a requited love. This is the sensation Bre-Z, a rapper is feeling since her recent drive down the highway of love.
We know you want to know the lucky guy and the full story. Why don't you just follow the story below?
Bre-Z is Dating!
Known for her bold character Freda on the TV show Empire, Bre-Z's dating life might be inspired by her brave nature. She is always with no answers when the question compass turns to her dating affairs.
Thanks to her Instagram account, however, there is a new insight into her love life hinting the entry of a boyfriend. Her Instagram is pointing the display of affection and love for Ray Christopher continuously.
You May Also Like:- Domani Harris Dating At Age 17? Elevating Rapper On Father's Footsteps
Bre-Z posted a picture of them together captioning "HE SAYS IM HIS #DREAMGRL". She sure is the dream girl of her dream boy.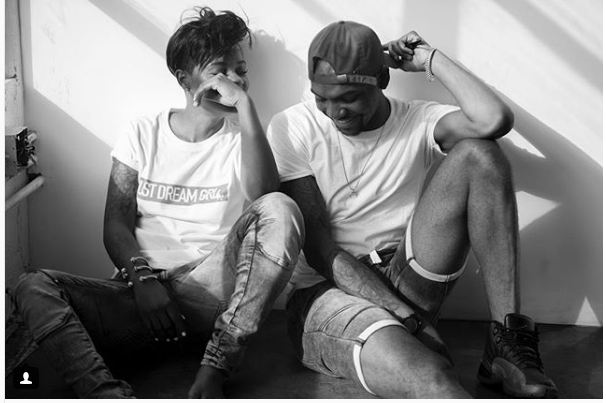 Bre-Z and Ray Christopher (Photo - Bre-Z's Instagram)
Bre-Z's pictures with Ray and the suggestive captions that accompany them undoubtedly imply the duo's involvement in a romantic relationship.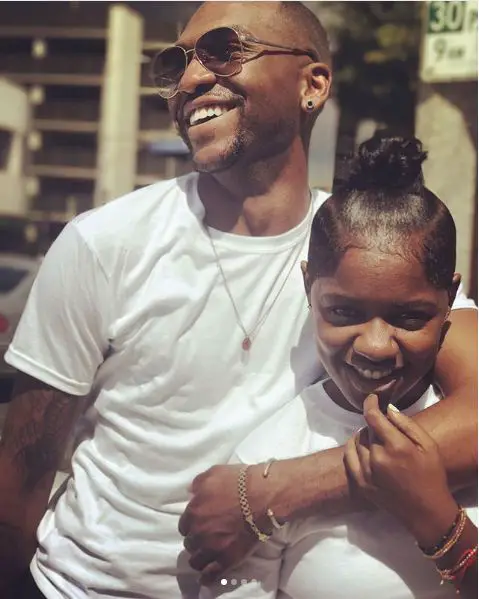 Bre-Z with Ray Christopher (Photo - Bre-Z's Instagram)
Likewise, the singer/actress posted another picture captioning
"Happy birthday to my babyyy!!! @hair4kicks BRE-Z loves you honey and she hopes today is amazingggg!!!! ?????? ME + YOU= FOREVER."
The memories they share on social media is no less romantic than a couple drowned in love. But the story is a mere conjecture since no confirmation from either side has been made.
But the twist appears only in 2018 after Ray posted an Instagram image wishing Bre-Z a happy birthday on 23 July 2018. Writing an affectionate message to the rapper, he quoted Bre-Z as friend writing
"Happy birthday friend!"
And Ray added more confusion by quoting Bre-Z as a sister, writing "I am secretly the one in spired by yours, love u sis @brezofficial" in the same post. On such a post, the Boom Boom Boom Boom singer reacted by expressing her love towards Ray and quoting him as "boyfriend."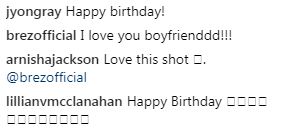 Bre-Z's reply to Ray's birthday wish Post on 23 July 2018 (Photo: Ray Christopher's Instagram)
Looks like Bre-Z and Ray's story has come to a new twist in 2018.
Bre-Z's Short Bio: How She Brought Success Home!
With the birth name Calesha Murray, the actress was born on July 22, 1987, in Philadelphia and grew up in Wilmington, Delaware. Her stage name, Bre-Z, was nicknamed by her grandmother on accounts of the fuss she created as a child regarding cold open windows.
Read Also:- Kirsten Corley Engaged To Rapping Sensation Chance The Rapper, Age 25! Secret Out​​​​​​​
She was born to barber parents, her father being a barber. Her mother, Carla is the constant supporter and supplier of the love and affection she needs. Coming from a family of barbers, she even worked as a celebrity barber giving style to artists like Akon and Ludacris.
She later concentrated entirely on music after moving to Los Angeles and made a big name as a rapper. Her major hit songs include Boom Boom Boom Boom, Daddy's Little Girl, Shine on Me, and Same Song. She reached a new hight of success after appearing in the second season of Empire.
Her works have earned her considerable fame and money. Though her net worth is still unknown to the media, there is no doubt that she has a sound finance.