Entertainment
Bri Barlup is Pregnant Again! But The Baby Daddy Isn't Same
The Lifetime personality, Bri Burlap is yet again with a baby bump. Bri is one of the cast members of "Little Women: Dallas," and a former member of "Little Women: Atlanta."
Moreover, she is a single mother to her son Malik, 3, with her "Friends With Benefits" man Wooda Bowen. Wooda is her ex-boyfriend, even though he denied being "an official couple." Wooda didn't seem fond of titling the relationship!
As of now, Bri is several months pregnant, but the question is, who is the baby daddy?
Bri Barlup is Pregnant; But Who's the Baby Daddy?
This little women star Bri gave a glimpse of her growing baby bump in her new music video "Gettin Rich." She was rumored to be several months pregnant, even though the news of her pregnancy surfaced media only a few months back.
You May Also Like: Meet Harry Treadaway's Girlfriend Cum Partner! She's Answering Gay Rumors
Moreover, Bri was featured in a fitted sequin jumpsuit that showcased her curves while Emily was wearing a bralette with pants. The video even showcased side shots and several closes ups to what looks to be her growing baby bump.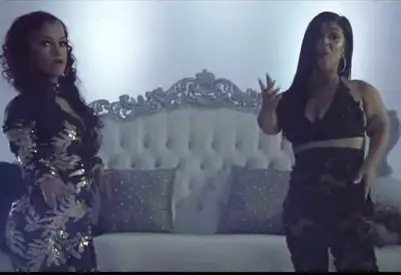 Bri Barlup with Emily Fernandez. (Photo: YouTube.com)
However, Bri, who initially rose to fame on "Little Women: Atlanta," is still pretty much unsure about the child's eminent father. Reportedly, news of Bri's pregnancy came to light a few months back, following the announcement of her breakup with her unofficial boyfriend, Wooda.
Regarding the baby's biological father, the matter has been narrowed down to a pair of her lovers. However, only one has been made public, who is none other than her ex-boyfriend Wooda Bowen.
According to TMZ, two gentlemen will be taking the paternity test to divulge the father of the unborn baby. The father of the child is set to reveal in the season's Reunion special.
During its taping, Wooda was reportedly brought out on stage and revealed to be the child's father, but Wooda stormed off the stage demanding a paternity test.
Don 't Miss: Jaylen Barron Is Dating! Reveals Boyfriend Details
Turns out Bri has now welcomed her second baby boy with her partner Wodda Bowen. Even though he previously demanded the paternity test, with the birth of the baby he seems glad to welcome the new member into their family.
They named the newborn baby Karter, who was born o 9 February weighing 7lbs., 15oz. and 20.5 inches. Back in February, she opened up with ET Online, revealing that she and her partner Wodda is overjoyed to have the addition of newest edition into their family.
Taking to Instagram, she captioned the image as,
"Can't believe I have a 5 month old and a 5 year old! #TimeGoesWayTooFast #BowenBoys#MommaBoys #MRB #KLB #MyReason"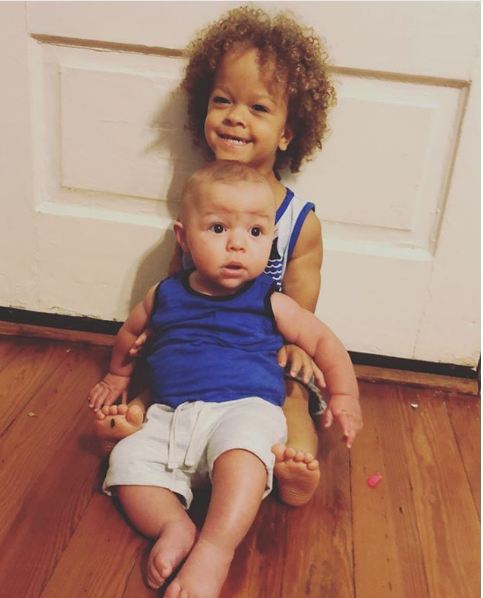 Bri Barlup's sons - Karter and Meek (Photo: Bri Barlup's Instagram)
The newest parents are excited to see how their kids cope with their new brother, and to their surprise, Meek and Woody were really amazed to have a brother. Meek is really excited to be a big brother and has been a big help to his mother.
Bri Barlup and Wooda Bowen!
Bri Barlup and Wooda Bowen were in an on-and-off relationship. Even though the couple did not make their relationship official, their Instagram revealed something different.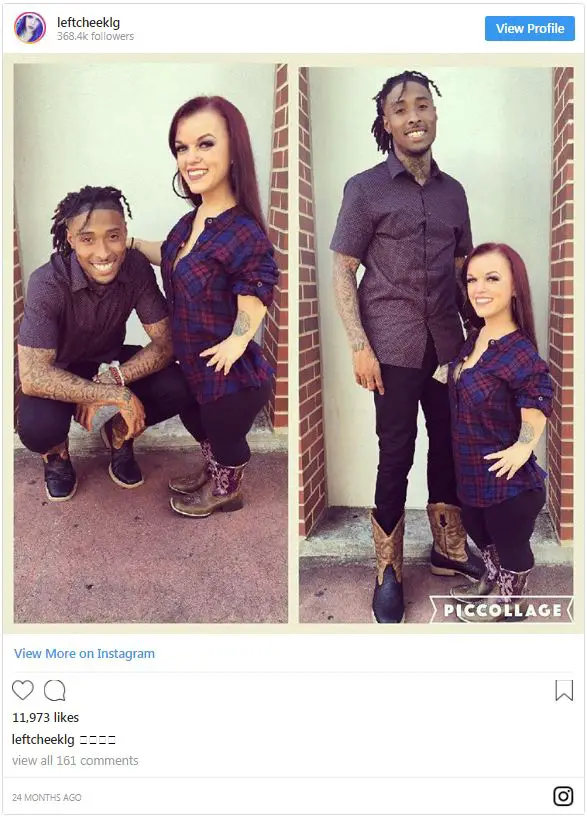 Bri Barlup on and off boyfriend Wodda Bowen. (Photo: Bri Barlup's Instagram)
Moreover, Bri shares a son named Malik with Wooda, who is about three years old. Bri and Wooda did try to co-parent Malik and moved to Dallas, but soon, Wooda moved in order to pursue his music career.
Just like Bri, Malik also has the gene of Achondroplasia. Wooda also has a five-year-old son Woody from his previous relationship.
Although Bri and Wooda share a son together, Wooda denies giving their relationship a proper title. Wooda once told a reporter,
"Nah, we're not officially a couple, It's one of those things that's kinda hard to explain… I'd rather not have a title and be happy and live my life."
It evidently caught Bri on the wrong foot. Talking to Lifetime's cameras, Bri said,
"It's hard to hear Wooda talk about our relationship, I know he hates titles, but it breaks my heart to hear him tell someone else we're not a couple."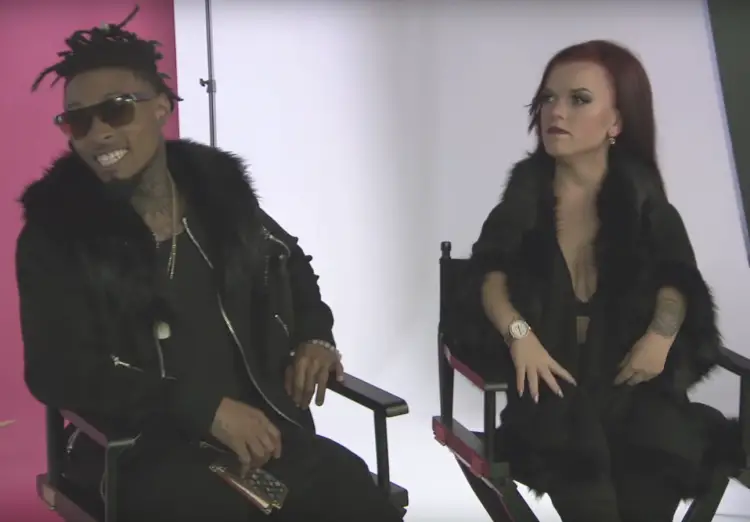 Bri Barlup and Wooda Bowen on a joint interview. (Photo: Lifetime)
However, Lifetime profile of Bri states she is focused on expanding her family; although its hard to believe that Bri doesn't even know who the father is. Bri's first pregnancy was documented throughout the season of "Little Women: Atlanta."
Bri Barlup stands at the height of 3'11, because of Achondroplasia, which is a type of dwarfism. She was a club dancer alongside her best friend/fellow cast member Emily Fernandez before she was cast on "Little Women: Atlanta."
She and Fernandez, both age 25, were featured in rapper Lil Chuckee's music video for his song,"Da Wop." Since then Barlup went as 'Leftcheek' and Fernandez went as 'Rightcheek.'
See Also: Britni Thornton & Boyfriend Brad Fiorenza Split! At Age 27, Reality Star's "Time Issues"​​​​​​​
As it seems, Wooda revealed that he was never out of the picture even when Bri was dating another man.
So, maybe is he the daddy? Or maybe not! Well, only the paternity test can clear all the doubts even though Bri is determined to keep her baby daddy count to 1.