Trending
Britni Thornton & Boyfriend Brad Fiorenza Split! At Age 27, Reality Star's "Time Issues"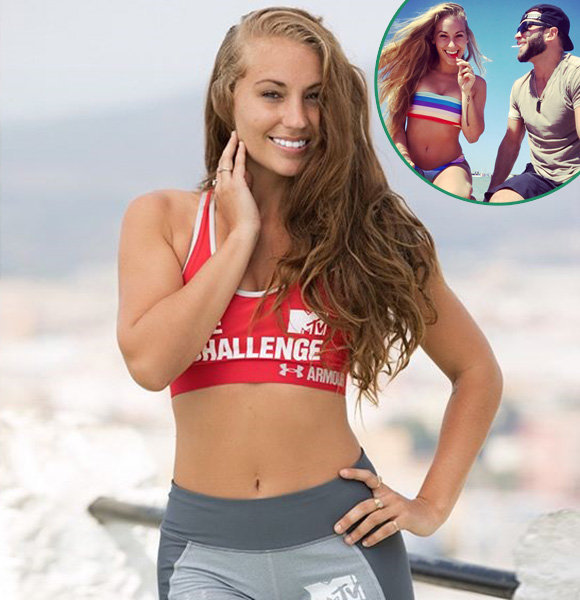 "The Challenge" couple romance "showmance" is ended along with the end of the show! 
MTV's The Challenge stars Britni Thornton and her boyfriend Brad Fiorenza have wrapped up their romance. Brad confirmed the split to US Weekly while Britni revealed about their break up on 5 August 2018 during an interview with the show's episode Challenge Mania podcast.
More From "The Challenge":- Camila Nakagawa Bio: Father & Ethnicity Detailed - Personal Life Facts
The 27-year-old Britni claimed that it would be better for both of the duos that they would focus on their personal lives for now. Also hinting that Brad's ex-wife Tori Hall may have caused the obstacles to their relationship. She added:
"He still has so many loose ends with his ex-wife, as in, getting back on his feet He just bought a house. He needs to focus on him right now and I obviously need to focus on myself and get my s–t back together." 
Furthermore, she added that they must learn to love and adore themselves before getting the relationship to the further.
"We both need to honestly love ourselves a little bit more before we can try to even give more to each other."
The former couple first crossed paths on the set of The Challenge: Vendettas in September 2017 and began sharing the romantic gestures during the filming of the show. Afterward, they took their relationship to the current season of The Challenge: Final Reckoning.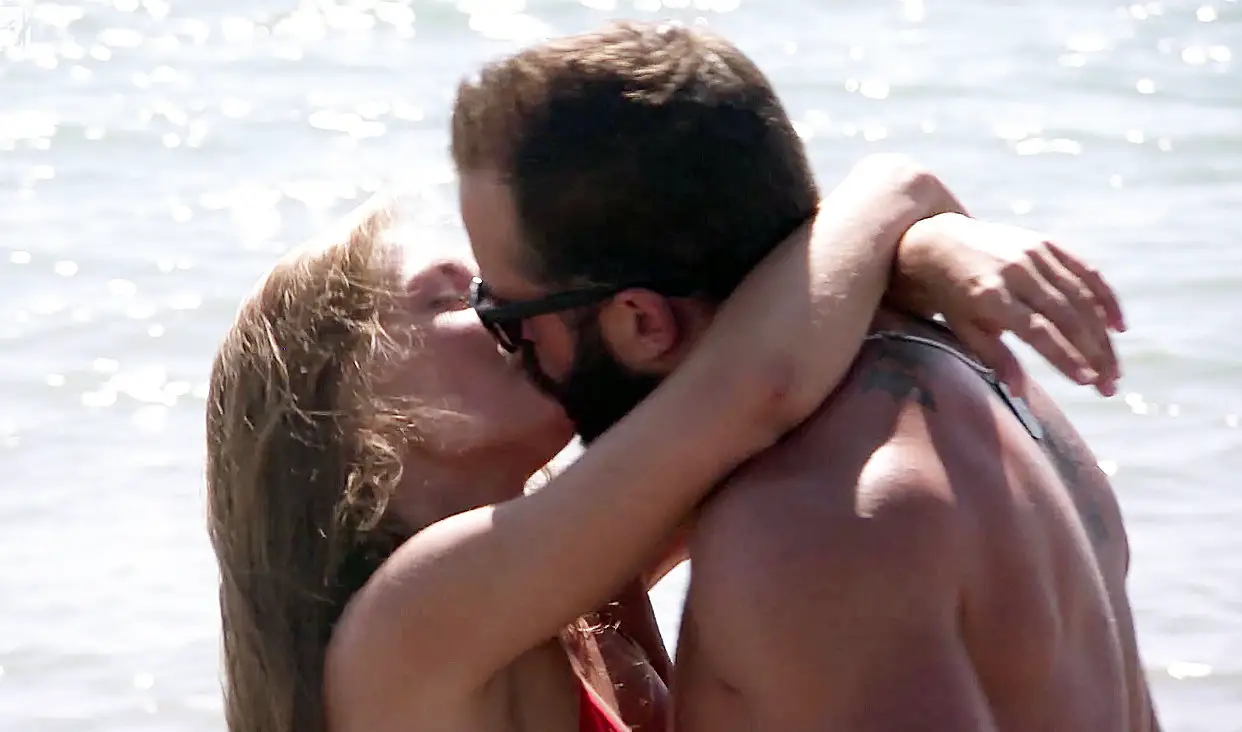 Britni and Brad kissing on 'The Challenge: Vendettas.' (Photo: usmagazine.com)
Previously, Britni dated her ex-boyfriend Chuck Mowery for the long five years after meeting on the set of Are You the One? until he cheated on her. Also, Brad and his ex-wife Tori Hall met on the same setting on The Gauntlet in 2008 and began dating. The former couple share two children namely, Brady and Chase. Tori and Brad finalized their divorce in 2016.
See Also:- Ashley Mitchel, 28, Has Boyfriend? Dating Status of The Challenge Winner
Brit, age 27, had already met with her boyfriend's family in March 2018 and claimed that Tori, who finalized their divorce in 2016, is great. 
Before the couple came to the bitter conclusion, their relationship survived through thorns including Britni's DUI arrest for driving under the influence of alcohol, social media drama with Tori and an incident that was shown on last week's 'Challenge' episode in which Paulie Calafiore lied to Brad and told him that Britni had slept with her ex, Chuck Mowery.
During the 31 July's episode of Final Reckoning, their fellow contestant Paulie play a prominent role to their split. However, Brad stated that this is not the sole reason for their break up. In fact, the pair cited several reasons for their split.
Also, Brad talked with US Weekly about his relationship with Brit and cited the timing issue as the reason for their split. He stated:
"Brit and I have made a lot of great memories & still have an incredible connection of energy to this day. I really look at it as a timing issue. I was ready to move on, I don't think she was. I'll take some of the blame for that."
In addition to the foul play of Paulie, the long distance between Britni and Brad also contributed to their separation, as Brad lives in Chicago while Britni resides in Georgia. The couple had continued their relationship even after the show wrapped up.