Entertainment
Is Candis Cayne Still With Her Once Claimed Husband-Like-Partner? A Strong Woman Advocating For Her Community
Trans performance artist, Candis Cayne, has been representing the LGBTQ people with pride and honor. While she has been doing that; she is also enjoying her life within herself.
But does she have a partner, with whom she is sharing a harmonious life? What about her former husband-like-partner who she was with? Let us address how she has been doing in her love life, and also shed some lights on her efforts to advocate her community.
Who is Candis Cayne? The Life of Candis Cayne:
Candis Cayne was the first ever transgender actress to play a recurring trans character on "Dirty Sexy Money." She was born as Brendan McDaniel on August 29, 1971.
Cayne, who is now 45 in age, started her career back in the 90s, performing in NYC.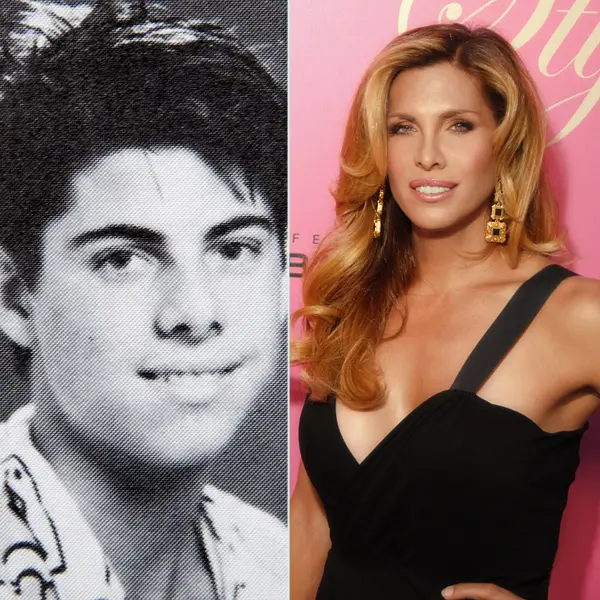 Caption: Candis's before and after pictures of embracing transgenderness.
Cayne began her transition in 1996, and she explained it all in such words.
'Nothing was making sense. In relationships I didn't feel like a gay man. And meditating one night, I remember realising, "I want to grow old as a woman".' Ten years ago, he started hormone therapy, 'which is scary! It's not just like changing your hair colour. But the second I started, I knew I just wasn't hurting any more.'
She then added,
'In the first couple of years when you're transitioning you don't really fit into any gender, because you're changing over. You have to start getting electrolysis before you even start your therapy. But I think all the weird looks help to give you conviction in who you really are. Then, after telling my parents I was gay three years before, I had to come out for the second time.'
Cayne was formerly in a relationship with DJ Marco McDermott. She and Marco were together for eight years before splitting. Marco's daughter even used to call her pretty mommy.
So, for those who were interested in knowing, they are not together at present. Possibilities are that Cayne could have married Marco and made him her husband, later ending their relationship in a divorce. But, all of these maybes are yet to be made clear.
So what does her love life look like for now?
Well, she has been rumored to have a relationship with who she calls her BFF, Caitlyn Jenner, as the two are seen sharing a great bond with one another.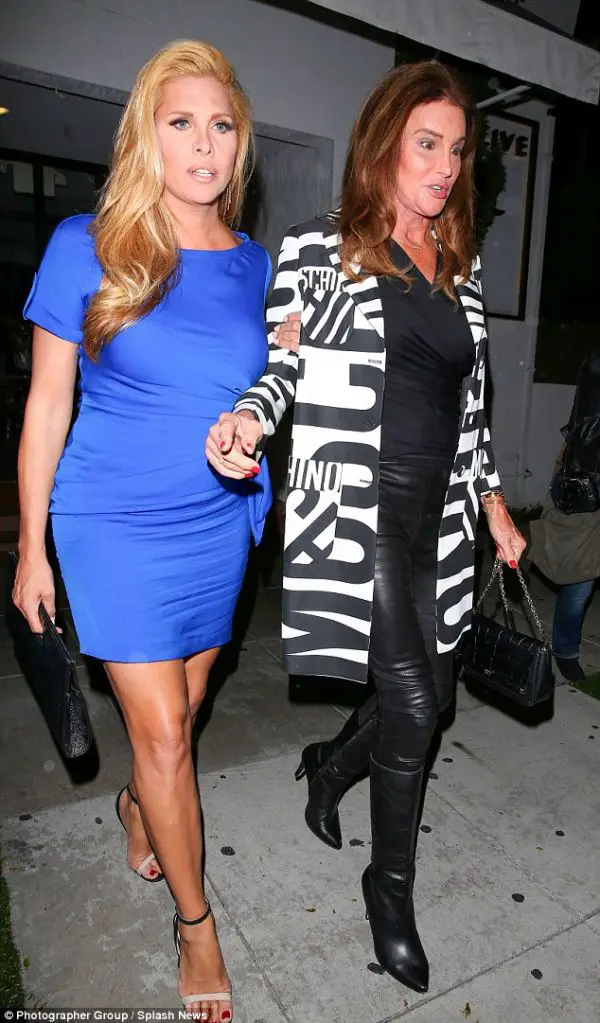 Caption: Candis Cayne and Caitlyn Jenner have a perfect connection with one another.
Photo Credit: dailymail.co.uk
Additionally, they were socially active regarding their nature of the relationship, adding more fuel to the fire.
Although Candis and Caitlyn are yet to reveal anything, their social media accounts depicted something suspicious.
Let's hope Candis reveals something regarding her relationship with Caitlyn, or her boyfriend, to fend off the rumors of her relationship with Caitlyn.
Supporting Her Community
Candis Cayne has always been vocal about her community, the trans people, and has been making her voice heard regarding the trans rights.
Trans rights are human rights! Period!We will fight! @GOP you can't strip our rights away because we are few and far between!We will fight!

— candis cayne (@candiscayne) February 23, 2017
She also shared how close knit the individuals in the trans community were during the struggle for the rights.
"We've had this struggle for years, It's always been two steps forward, one step back. Our community has been blessed that we were in the Obama era where they respected civil rights and that our community mattered — that we deserved to live just like everyone else."
Candis also revealed her high school struggles; when she shared her fears of having to go to the restroom.
"I held my pee and it distracted me, I didn't go to the bathroom because I was afraid I'd be beat up. I finally found a teacher who gave me access to a private bathroom and finally was able to go to school without living in fear."
Now she is someone who has been fighting for the rights for LGBTQ people to live candidly. Speaking on how the fight will continue, she elaborated,
"This is going to be another fight for at least four more years and we are going to really have our wits about us,"
Candis concluded,
"We're a small community and we need the entire LGBT community to rally around us – and anyone else who has had any civil rights issues, In this new political era, we need to focus on coming together as one community."
Stay with us for further updates on Candis Cayne!