Entertainment
Sophia Hutchins Bio, Transgender, Before & After Pic
Sophia Hutchins' biological parents are...transitioned at the age of...transgender romance with Caitlyn Jenner in...before and after gender reassignment...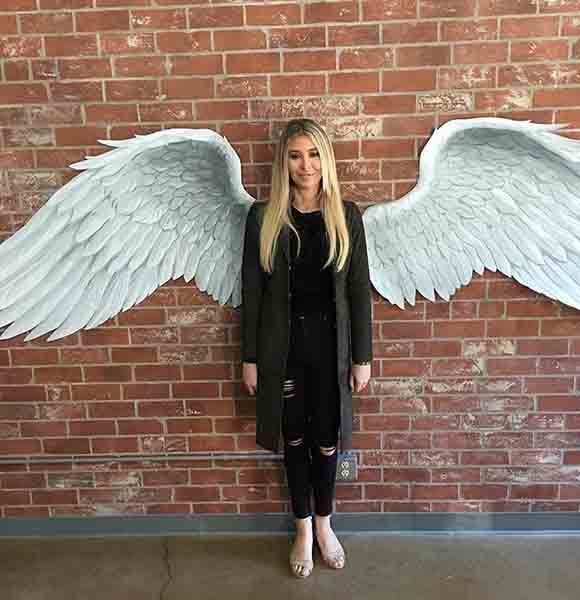 Co-founder of the start-up company ZippieCookie, Sophia Hutchins is a burgeoning Instagram model. As of July 2019, she garnered 95+ thousand followers on the social media giant, Instagram.
A true entrepreneur at heart, Sophia also spearheads "LUMASOL" - a health plus technology company. Furthermore, she also served as an analyst at the Endowment Investment Office of Pepperdine University, her alma mater.
Beyond her industry credentials, Sophia gets best recognized as the romantic partner of Caitlyn Jenner (formerly known as Bruce Jenner).
Transgender Romance With Caitlyn Jenner
Like Bruce, Sophia is also a transgender person. The duo's romance entered the public domain in late-October 2017 after they vacationed together in Los Cabos, Mexico.
In Mexico:- 'Bachelor' Star Ben Flajnik Dating With His Young Girlfriend
Because of the 46 years age difference, Sophia's relationship with Caitlyn faced criticism. The Kardashian Clan too were adamant of the pair's romance at first. Sophia's mother, on the other hand, took a liking to their budding love affair.
At the height of the backlash, the transgender couple denied dating and claimed to share a mother-daughter bond. But, with frequent public outings and the blossoming connection between the two, it became evident that Sophia and Caitlyn were indeed an item.
Thus, when the news of them getting engaged hit the news in May 2018, nobody felt taken aback. Per reports, Sophia and Caitlyn were even planning a wedding. Both camps categorically dismissed it as a rumor.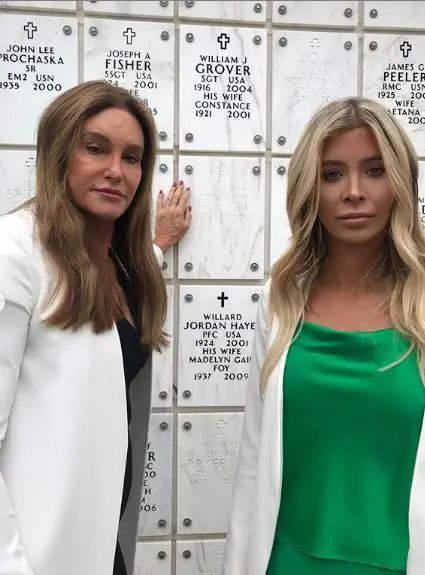 Sophia Hutchins and alleged partner Caitlyn Jenner in June 2019 (Photo:- Sophia Hutchins' Instagram)
Before her, Caitlyn shared marital ties with Kris Jenner, Chrystie Crownover, and Linda Thompson. Meanwhile, Sophia's dating history before thrice-married Caitlyn remains a mystery.
Sophia Hutchins: Before & After
In Caitlyn, Sophia found a soulmate. More importantly, the retired Olympic gold medal-winning decathlete inspired Sophia to live her truth.
Equally Important Transgender Celeb:- Marci Bowers Before and After Pictures & Family With Wife; A Bio
Watching Caitlyn's transition from a male to a full-fledged female, Sophia couldn't help but feel motivated to do the same. Born as a male, she didn't come to terms with her sexuality until she moved to Malibu for college.
Inspired by Caitlyn's story, Sophia finally completed her transition in 2017.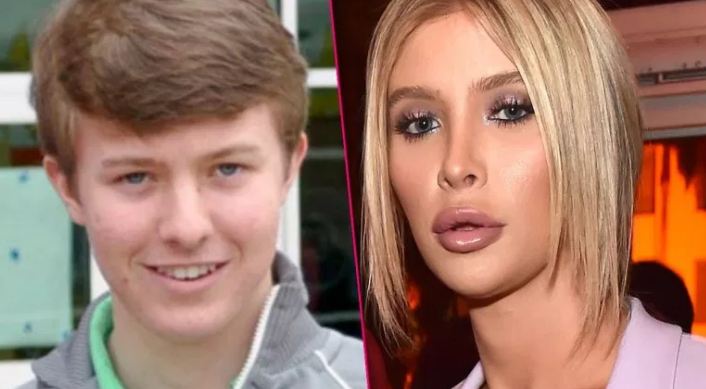 Sophia Hutchin before and after undergoing gender reassignment treatment (Photo:- radaronline.com)
Sophia likely came in contact with Caitlyn while in college. Pepperdine University, the Instagram model's alma mater, lay minutes walk from Caitlyn's Malibu residence.
Bio - Age & Parents
Now age 23, Sophia was born as Scott Hutchins on 1st April 1996. A native of Bellevue, Washington, she holds American nationality.
While still a teenager and living with her biological parents, Sophia couldn't come out as a transgender person. That said, both her father and mother Amy seem very proud of what she has achieved so far.
Associate of Kardashian Clan:- Who Is Jordyn Woods & What Is Her Net Worth? Bio - Age, Parents, Family
As a high schooler, Sophia attended the Eastside Catholic School. Following her graduation in 2014. She enrolled at Pepperdine University to study Finance.