Entertainment
Does Javi Marroquin Have A Girlfriend After Moving On From His Demented Married Life And If So, Who Is He Dating?
When crossing a river, few come across numerous hurdles while few don't even have to face a slight issue. Marriage is like a river. Therefore, there will be few who successful sustain it while rest face plenty of ups and down and tentatively move out from it.
Similar is the case of actor Javi Marroquin who moved out from his marriage and now is on the surface for dating a new bee. Today we shall learn about the broken marriage and the new attachment of Javi Marroquin.
Detached From Marriage: What was the real cause?
Actor Javi Marroquin got married to Kailyn Lowry on 4th September 2012. The couple from the marriage has one child Lincoln Marshall Marroquin born on 16th November 2016.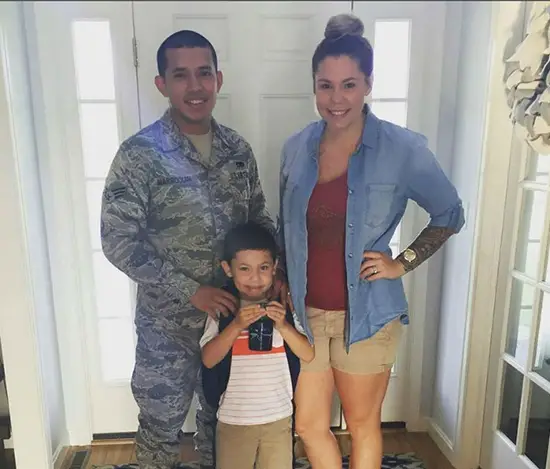 Caption: Javi Marroquin with his wife Kaylin Lowry and son Lincoln at their sweet home
Photo credit:enstarz.com
Though Javi and Marroquin has a son from their marriage, the couple detached themselves from the knot.On an interview published by ibtimes.com on12th May 2016, Javi has clearly mentioned about the estranged relationship that he shared with his former wife, Kailyn. He has even apologized for the disheartened miscarriage that Lowry faced.
Moreover, when talking about the real reason for divorce Javi has put an allegation to Kailyn about cheating him behind his back, but Javi has preferred to remain quiet and has informed the public that the real reason of what his former had done would come in spotlight sooner or later. Javi through usmagazine.com on 27th August 2016, gave an elusive statement keeping his readers in suspense. He said,
"I don't wanna put too much out there, but she knows what she did. It'll come out," Marroquin told Us. "What's done in the night will show in the light. It'll all unravel. I just gotta keep my mouth shut and watch everything unfold."
And added,
"People want to be around good people, so when they don't agree with what you're doing, it's gonna be brought to my attention," he explained. "Just because you thought they were your best friends, clearly they were looking out for me. They let me know what's going on."
Looks like Javi is devastated from his previous relationship. Despite having a child from the marriage, Javi could not sustain his married life. Though the actor has not revealed the exact reason there might be a big reason which might have shaken the actor due to which he took the step of divorce.
Who is The New Bee of Javi's Life? Seriously Involved Or Only in Dating Spree?
After the divorce news, his new relationship with the US armed personal Cassie Bucka came on the surface. Before Javi spoke about his ongoing affair, few media had already broadcasted the revolving affair with Cassie by putting the relationship in a green alert zone. On 5th December 2016, Maria Vultaggio a news editor of IB Times through her Twitter account shared the ongoing fling between Javi and Cassie.
Till now Javi has not confirmed about his relationship, but his social networking sites spoke aloud about his ongoing dating scenario. On his Instagram account, the actor posted the picture of him and Cassie.
On the occasion of Javi's 24th birthday, Cassie was also spotted in the celebration in the set of Teen Mom 2.
Well, though Javi had a problem in his previous relationship he still moved forward and gave a chance to himself. Though Javi has not revealed the fact whether he is seriously involved or just dating before getting seriously involved, it looks like he is enjoying his new love life. Hope this relationship brings added luck in his life and even convert the love bond in marriage.
Is He From Mixed Ethnicity?
When talking about the nationality of Javi, he seems to hail from American nationality. While the actor has kept his personal life confined not much of his family background or ethnicity has been obtained. Though his relationship issues and dating scenario has surfaced in the media, he has completely outcast his family zone from the press reach.