Entertainment
Does The Mixed Ethnicity Actor Elyes Gabel Possess A Girlfriend Or Is He A Married Man?
Famous mixed ethnicity actor Elyes Gabel has been able to conquer many hearts with his on-screen and professional performances. So it's natural for people to be interested in his off-screen life as well. And fans are keen to know about his sought out love life and professional life. While many are asking if Elyes is gay or is he attracted towards men over women.
Or, is Elyes Gabel in a relationship with a girlfriend? Or prefers a boyfriend instead? Let's take a look at what the reality of his sexual orientation and romantic life looks like.
Gabel's Sexuality and Relationship History:
Being the good-looking person that Elyes Gabel is, he is bound to have plenty of individuals attracted towards him, be it male or female. But all the male fans who have been dreaming of him might want to look away as he is less likely to be gay.
Elyes, the Dr. Gupreet Sandhu of series Casualty, was previously dating an American actress, singer, and songwriter, Katharine McPhee. The couple's dating was first confirmed in August 2014 when they were photographed kissing each other.
Recommended For You:- Louis Eisner Dating Ashley Olsen At Age 30 | Sparks Romance Rumors
.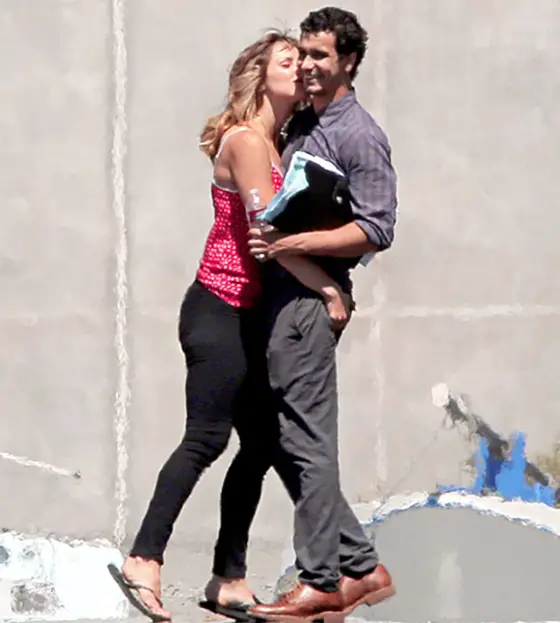 Katharine McPhee and Elyes Gabel spotted having some time together outside the sets of Scorpion, Aug 2014 (Photo: DailyMail.co.uk)
During their relationship, they made people understand the true meaning to love as they were spotted numerous times having fun with each other, which is essential in a relationship.
While filming their CBS series in July 2015, the duo was spotted sharing hugs and kisses between the takes. Both looked happy while they dipped in the ocean and shared smooches simultaneously.
But after nearly two years of dating, the pair split in June 2016, which was heartbreaking for their fans. But lightning can strike twice, can't it?
The pair might be back together as per their recent post on Instagram where they are spotted having fun in the pool together, that raises a speculation that the pair might be back together setting aside their past issues.
Read Also:- How Confused Jennifer Fox Got Married; Husband Shares Same Background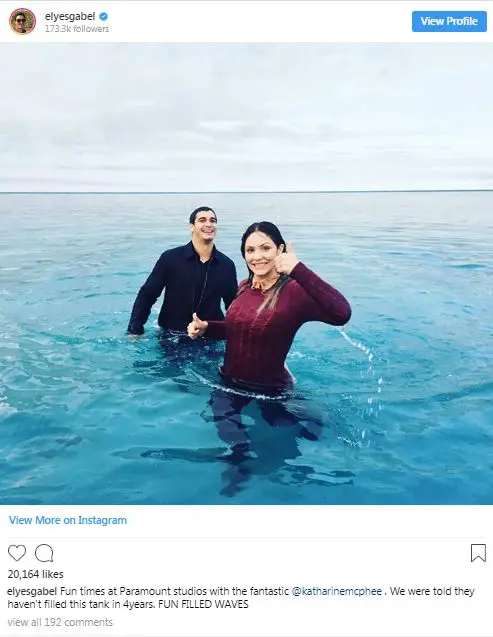 Elyes reunites with ex-girlfriend Katharine McPhee at Paramount studios in December 2016 (Photo: Elyes Gabel's Instagram)
This act creates for the individuals who are speculating Elyes to a married man, we wish to clarify that he is still a bachelor, that puts out the question of him having a wife.
The two co-stars of the series Scorpion are yet to come out exclusive with their dating life. But, they can be regularly spotted spending time together and their relationship is assumed by many to be more than just friendship.
Elyes and Katharine were last spotted in May 2017 when the co-actors and ex-lovers celebrated the 34th birthday of Elyes together.
You May Also Like:- Juan Diego Botto Saved His Married Life! Is Back With Wife In A Reunited Family
The pair was seen enjoying a lunch on Elyes' birthday in Beverly Hills, California and later Katharine even shared a picture of the two to mark the occasion.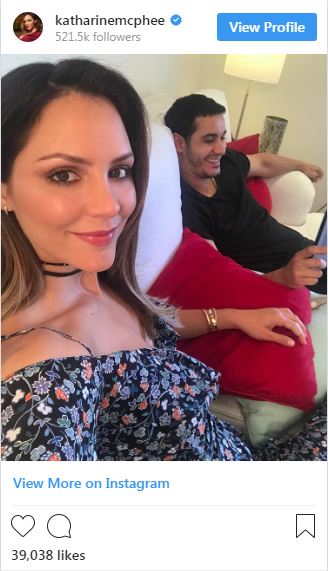 Elyes Gabel with Katharine McPhee on his birthday on 8 May 2018 (Photo: Katharine McPhee's Instagram)
Born on the 8th of May, 1983, Gabel is a mixed ethnicity British actor with an Indian and Tunisian descent. Best known for his roles in Casualty, Game of Thrones, Identity, and Waterloo Road, he has also made a remarkable appearance in numerous movies and shows.
His dedication and hard work served him well, which is evident through his net worth, which is estimated to be $2 million.