Entertainment
Beautiful Erin Molan Dating a New Man After Split With Her Cricketer Boyfriend, Planning to Get Married?
Jingles can be heard in Erin Molan's life as it seems like she has already found herself in the grasps of pretty strong and affectionate love AGAIN! She was dating someone who is known to be a cricketer in 2015 and is now dating someone else. If you are thinking 'enough with this curiosity' let's start with it then.
Dating a Handsom Boyfriend? Married Plans?
Erin Molan was dating the popular cricketer Daniel Huges back in 2015. The couples shared what we call 'a blissful' girlfriend-boyfriend relationship and frankly, not many people thought they would split up but voila! They did split. They couple gave hints to the media about her split with her boyfriend Daniel late in 2015 as she stopped posting pictures in the media.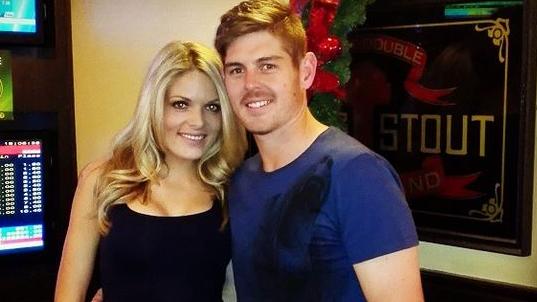 Caption: Erin Molan with former boyfriend, Daniel Huges.
Source: newsapi.com.au
This perhaps isn't something to be happy about but judging by Erin's current status where she is every time contented, she must be really happy that her relationship with a former boyfriend ended. Why? It is because of her new beau who as she says is 'for life.'
Erin Molan started dating Sean Ogilvy, 44, who is by profession someone whom you have to fear. Not a wrestler or anyone else. Erin's new boyfriend is a policeman; you should be afraid if you do something wrong or of course, pick on his girlfriend.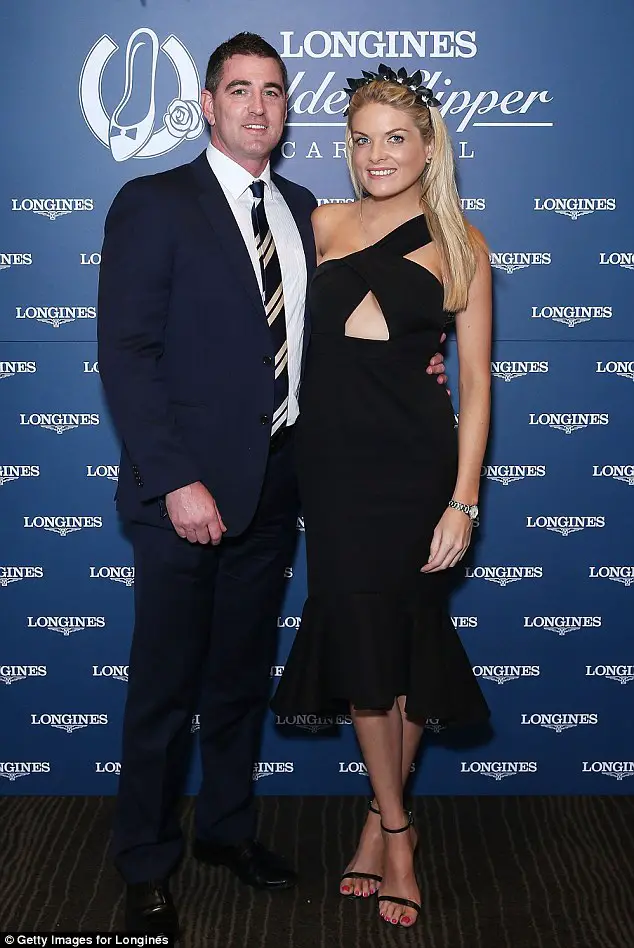 Caption: Erin Molan with boyfriend Sean Ogilvy at the Longines Golden Slipper Day at Sydney in March of 2016.
Source: dailymail.co.uk
The couple kept it a sworn secret for almost about three months. She said with Dailymail, 'We haven't posted anything on social media. We have kept it very private.' She further continued,
'We sit at home and literally watch the football, go to the local pubs, and we go to our parent's houses. We have been invited to a few things, and we have said "no" to them because it's quite public.
But this one, we thought it's the Golden Slipper, and I love race horses -
I've got a couple of race horses that I own, and I love - and I thought let's just go. We were a little bit nervous...but we thought we weren't going to miss out on this because there will be media.'
She and her policeman boyfriend came out in public at the Longines Golden Slipper Day at Sydney, and as that made the spark, the couple are out in public often these days. The couple shares a mutual feeling towards each other, and that is undoubted, the feeling of sheer and utter love as Erin says,
'I know why nothing else hasn't worked out because it wasn't him. I'm very lucky. He's a beautiful bloke and I mean that.' On the other hand, her boyfriend Sean says, 'I'm very lucky. She's beautiful.'
Well, this is one sweet, and we guess it is not too early to say but a perfect relationship.
The 34 years old TV presenter and commentator have said nothing regarding plans on getting married or staying as a partner yet. Erin did post a picture where she was wearing a ring on what looked like to be her ring finger. However, the ring was not exactly the type you would give to your girlfriend and ask her to marry you.
Neither she said anything about getting engaged in the picture. Maybe the couple will be just dating each other as girlfriend and boyfriend and slowly plan on getting married shortly and share a relationship with a blissfully married husband and wife. It is like as they say, 'Patience is virtue.'