Entertainment
Eva Gutowski Reveals! From Being Raped At Young Age To Struggle With Parents
Rape is such a sensitive topic to deal with, and dealing with rape survivors requires even more delicacy. Most rape survivors prefer to keep the incident to themselves as they are watched with a certain sense of judgment by the society even today.
The YouTube star, Eva Gutowski has faced such incident and did what rape survivors do: she kept things to herself. However, she later chose to disclose the matter, inspiring millions of rape survivors out there.
Let's take a closer look at the matter and find out how she inspired millions of survivors to come out!
Eva Gutowski's Struggles Revealed:
The 23-year-old Eva Gutowski is a famous Youtube star with 8 million subscribers on her Youtube channel, 'Mylifeaseva.' Her Youtube contents mostly consist of beauty products.
But one particular video on her channel covered a much sensitive issue; an issue women go through and are told to hide behind the shadow where they are forced to lurk, to redeem themselves of the society's cruel judgment.
Her fans were hit with a surprise when Eva revealed that she was raped at the age of sixteen. The YouTuber published a book video about the unfortunate incident that went on to grab more than 11 million views.
Eva talks about her rape (Feb 16, 2017)
The video features the 16-year-old Eva who was struggling with the aftermath of the rape and was so disturbed by the interrogation that she requested her parents to take the case down.
The Youtuber did not talk about the incident until a Standford student went through the same scenario. As per Eva,
"No one knew that I had gone through exactly the same situation. I mean, mine wasn't in the news, but it was the exact same story. I knew I had to write about it because I was so tired of seeing people go through that, and no one believes them because it sounds too crazy to be true, and the person doesn't get charged... It wasn't easy to write about those memories, but I pushed through because it was important to me."
Her rape incident can be read in detail in a chapter of her book, 'My Life as Eva.'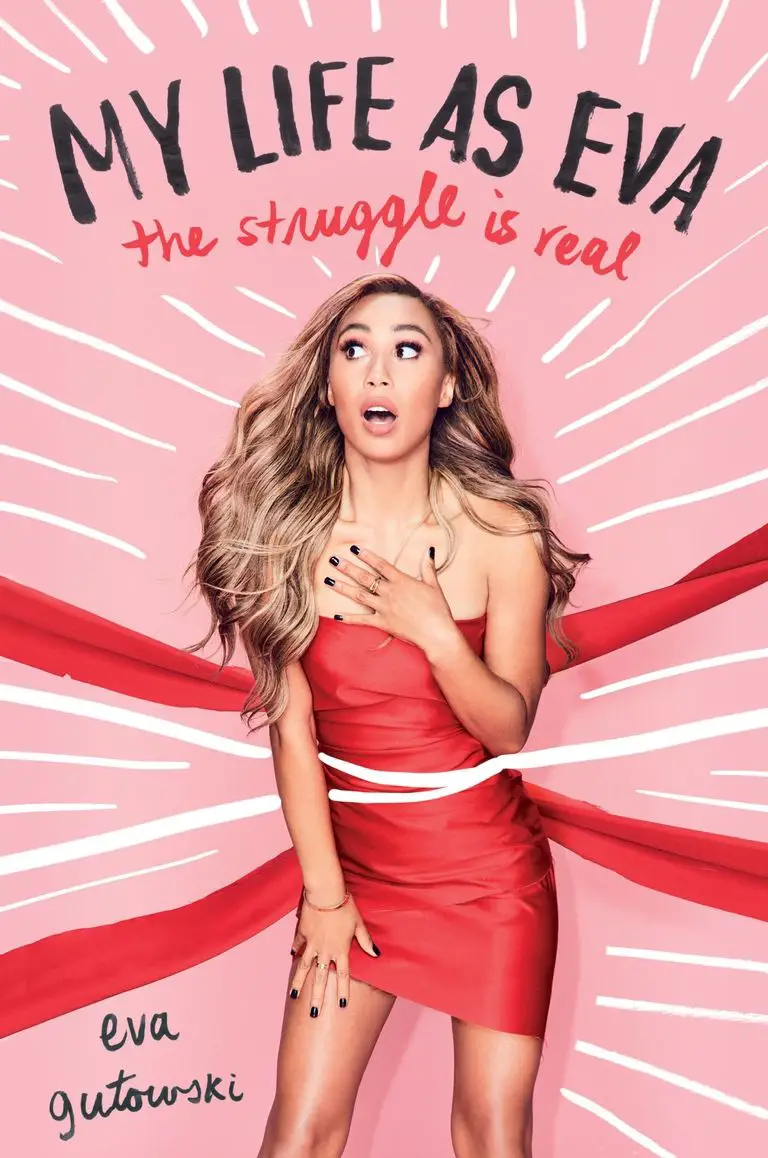 Eva Gutowski's Book 'My Life as Eva' (seventeen.com)
To take her mind off the horrid incident, or as she puts it in the video, "to take all the bad bananas in her life and turn them into the best tasting banana bread ever," her father encouraged her to take journalism, and that is how she started to play with the camera.
Eva, who grew up with her sister, Maya in Canada is now a YouTube star known to more than 8 million people in the world.
I started when I was a Freshman in college. I started uploading videos on YouTube to get comfortable in front of the camera as I was a broadcast journalism major. I was uploading videos to my Facebook page and to YouTube and slowly my viewership grew. It was the craziest thing.
Besides Eva, the viewers are very familiar with her boyfriend, Adam, who she started dating back in 2016. The two are head over heels in love with each other, and that can be witnessed in thier picture and videos as well.
Eva and her boyfriend, Adam (Jan 11, 2017).
Eva does not hesitate to flaunt her boyfriend to the public. Take a look!
Before Adam, Eva was in a relationship with Alex Hayes, but the pair split in 2016. The couple had a dramatic end to their relationship and Eva took the matter to Twitter giving herself credit in Alex's fame.
"Done dating someone who only wanted me for followers. Life is too short to be in a messy relationship. Don't trust everyone you meet," she wrote, saying it's "not even worth it" to be heartbroken.
And before Alex, she was in a relationship with Andres Kingsbery.
Think we're missing something? Do let us know in the comment section below!