Entertainment
Evelyn Melendez: No Longer Married To Her Singer Husband: Reason For Divorce?
Marriage is no small deal. It takes real courage for the amount of compromise and sacrifice that one has to undergo when living together with another person.
At times, things don't work out and rather than solving it out; people find it easy just to ignore it, which with time becomes bigger and more serious. So serious that it could result in a fight, breakup and even the end of that relationship.
Evelyn Melendez: No Longer Married to Her Singer Husband?
Evelyn Mendez is not a celebrity, neither a performer or an artist. Hell, we wouldn't have even heard her name if it wasn't for Jordan Knight.
You heard it! The "New Kids on the Block" singer and Evelyn had quite a history together although the chemistry didn't turn out very successful, and the reason is still a mystery. Evelyn started dating in the late 90s, and they decided to take a step further and get married.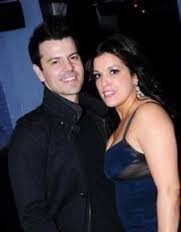 Caption: Jordan and his wife Evelyn, 2006
Source: whosdatedwho.com
Jordan's fans and admirers were so visibly happy about this marriage and didn't fail to express their love to the newly wed husband and wife through social media:
Although they were married in 2004, the affair, however, had started long before that, and it took his fans by surprise when they found out that Jordan was becoming a father.
His eldest child with Evelyn was born as Dante Jordan Knight on 25th of August, 1999. Then in the February of 2007, the couple received their second child who was also a son named Eric Jacob Knight.
The family was doing great, and it seemed like they would be inseparable and a glowing example for a lot of people.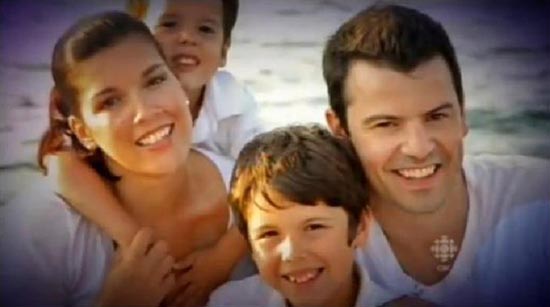 Caption: Family picture time! Happy family
Source: blogspot.com
Jordan even revealed how fond his two sons were of each other. Jordan reportedly would be up all night letting his wife take rest. When asked about if they were going to have a third child, he replied, "Our hands are full with two, but we'll see. Fatherhood is the best thing I've ever done."
Reasons for Divorce?
However, things have taken a drastic turn since then.
Reports have suggested us that Jordan and Evelyn are not together anymore, and the couple separated some years ago. Now all of us have been wondering where did this perfect family and a relationship that was in so much harmony went wrong and the answers are still very obscure.
One of Jordan's fans seems to have heard a rumor that might have spurred this separation. Some other sources like Frostsnow have also hinted that these two have had issues in the past, and there is a slight suggestion of a divorce.
Getting Married to a Fan?
Could it be possible that Jordan started to get involved with somebody else, and the lack of trust and love between him and his wife made them far apart?
However, things didn't seem to be all well between the couple, and not discussing it openly only made it more difficult for both of them:
To make matters worse, this Tweet came out in the media which suggests that there is more than the divorce between this couple. Jordan Knight must have been utterly angry with his ex-wife to let the world know what he thinks of her, although it doesn't look or sound very mature or decent.