Entertainment
Guy Penrod, Wife & Their Spectacular Family Of 8 Children | Love Everywhere
Raising one child is hard enough, American Gospel singer Guy Penrod, age 55, had to look after eight of them. Instead of treating his children(7 boys and one daughter) as a burden, he seems to relish the opportunity as a means to give continuity to his legacy.
It is imperative to understand that Guy couldn't do so without the support and love from his wife, Angie Clark.
With his career still peaking, the 55-year-old gospel singer has managed to seemingly oscillate between a life on the tour and life as a family guy.
Guy Penrod's Ever-So-Growing Family
In an ironic twist of fate, Guy and Angie's firstborn of eight children, Tyler first met his wife, Ashley Marie Steffens while attending the Liberty University -- just like his parents, some 30 plus years ago.
Tyler and Ashley tied the knots in the September of 2015.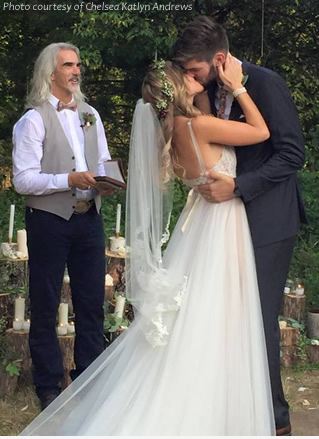 Guy officiating the marriage between the firstborn of 8 children and his wife (Photo:- homecomingmagazine.com)
Who else fit to officiate the ceremony than the pastor dad?
Guy was pictured putting on a glee face on the photos from the wedding, which was held at the Penrod family farm in Tennessee.
You May Also Like:- Catherine Paiz's Life Details Are All Over Social Media! From Her Pregnant Day With Boyfriend To Her Height
Several months earlier - in May of 2015 - Guy and his wife, Angie had celebrated their 30th wedding anniversary amidst divorce rumors. Surprisingly enough, their wedding was also co-officiated by their fathers who were both pastors.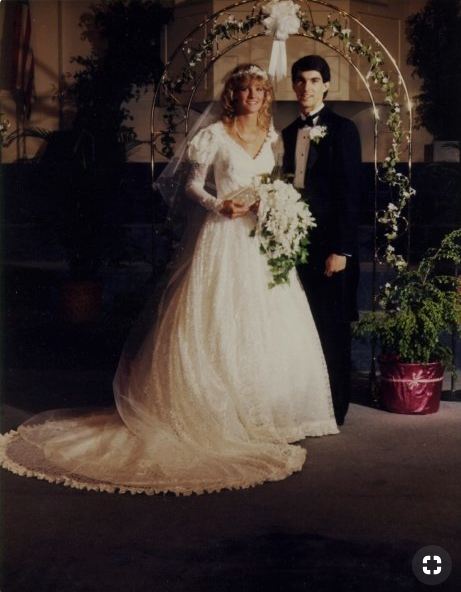 Guy and Wife, Angie on the day of their wedding (Photo:- Pinterest)
On the day of their wedding, Guy had worn a black tuxedo while his wife, Angie walked the aisle in a flowy white gown.
Interesting:- Sidney Torres Already Married With Wife & Family? Wiki Reveals All
They had married in 1985 - after three years of dating - on the evening of Guy's graduation day. Soon after their wedding, the Penrod family moved to Atlanta where Guy worked as a music teacher.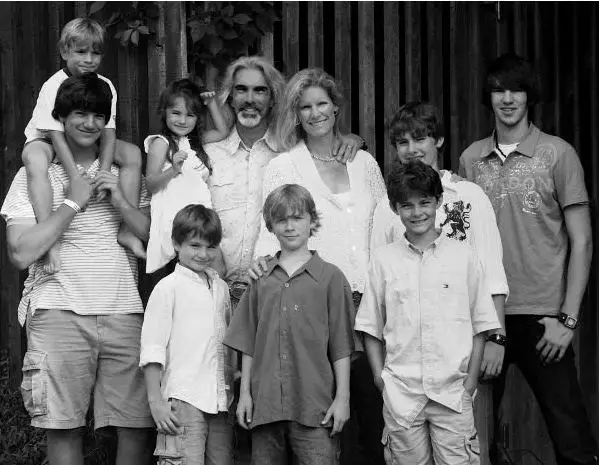 Guy along with their eight children pose for a family portrait (Photo:- 941thevoice.com)
The Penrod family then relocated to Nashville, Tennessee so that Guy could pursue a career in the gospel music.
Behind Guy Penrod's Net Worth: Touring & Album Sales
After a brief stint at the weekly television show, Music City Tonight, the Then Came The Morning singer would achieve great success with the Gaither Vocal Band. After 13 years of touring together, the Gaither Vocal Band was disbanded in 2008.
Following the disbanding, Guy went solo and released eight chart-topping albums in total over the years.
Discover:- Zuzka Light Amazing Body At Age 36! Workout & Diet Advice From Fitness Guru
Today, Guy is one of the top-selling gospel artists of all time; he has reportedly sold 4 million albums to date. His success on the chart can be reflected on his net worth. As of 2018, the 55-year-old gospel singer boasts a windfall net worth of $3 million.
In addition to selling records, Guy makes money off of touring as well. The Amazing Love singer is currently scheduled to embark on a country-wide tour, which will begin on 15th September. The year-long tour will see Guy perform at various venues (mostly churches) including Mooresville, NC, Greenville, SC, Palmetto, FL, Bartlett, TN and Monroe, NC.