Entertainment
Giacomo Gianniotti Refers Guitar As His Girlfriend But is It True? Dishes Out Dating Rumors
When the celebrities disclose about their non-interest in dating and explain about their love towards their career, some concerns arise in mind of their fan followers regarding their sexual orientation.Similar suspicion arose when actor Giacomo Gianniotti referred his guitar to be his only girlfriend.
Is the said statement right or is he just creating an illusion to hide his love life?
Passionate Towards Guitar, What About girls?
The new entree Giacomo in the series of Grey's Anatomy sparked a romantic gesture between the characters Dr. Andrew DeLuca (Giacomo) and Dr. Jo Wilson (Camilla Luddington). Though the romance between the two doctors is about to spark the love triangle between DeLuca, Camilla, and Alex (Justin Chambers) is about to create turmoil.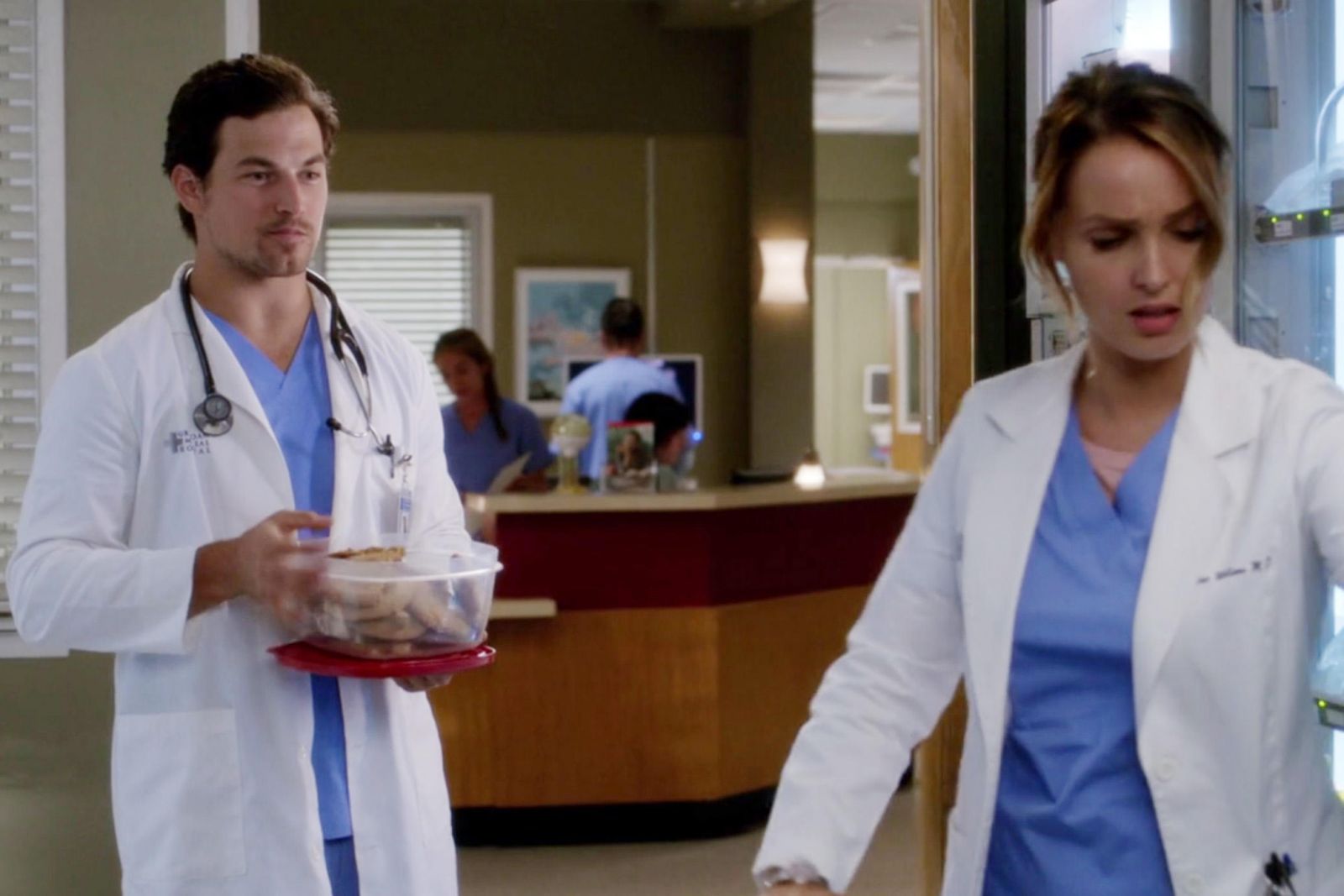 Caption: Sparks flying between Dr. Andrew DeLuca and Dr.Jo Wilson in Grey's Anatomy (2016).
Photo Credit:tvguide.com
But when speaking about the on-screen romance, Giacomo said to etonline about the rising query of the people about the character's love life. On etonline.com he said:
People keep asking, 'Are they getting together?' and 'Is it a romantic thing?' and it could develop into that, but right now it's friendship two people who are happy to have someone to talk to. Alex might beat me up again if I go for his girl! So I would ask Andrew to tread lightly in that direction."
The love will undoubtedly face a difficult situation, but when talking about his personal romantic life, Giacomo has refrained from spilling the beans. While going through the Instagram account of the actor, we came across his love for his guitar and music.
Similarly the source, us.hellomagazine.com claims guitar to be the only girlfriend he has in life.
However, when asked about Giacomo about his interest in working with any particular actress, he said to the ushellomagazine:
"Probably Julianne Moore. I don't think there is an only actress I have more respect for than her. She's the real deal."
Giacomo has not revealed much about his relationship and dating life. Having just stepped in the field of Hollywood in 2010, maybe the actor want to focus more on his career rather than a relationship or maybe he is secretly hiding his love life with the fear of losing female fans.
Neither the actor has remained in the story for his sexual orientation nor has got found in any awkward situation with any gay partner of his. Hence, he is reported to be possibly single with no wife or children and is of straight sexual orientation.