Entertainment
Heather Thomson, Mother of 2 Children, Left #RHONY to Mend Relation With Husband: Divorce?
The followers of 'Real Housewives of New York' might already have known that Heather Thompson will not be in the next season. The mother of 2 gave the reason behind her quitting the show as to focus on her business and family. Learn about the real reason behind it. Was it because of a problematic relationship with her husband?
Married Life, Husband, and Children:
Heather Thompson is not just your everyday housewife. She is just not a loving wife and mother but also a successful designer and stylist, but that does not mean that she overlooks her personal life. She has a strong connection with husband, Jonathan Schindler who is the senior managing director of 'Cushman and Wakefield'. They got married in 2003.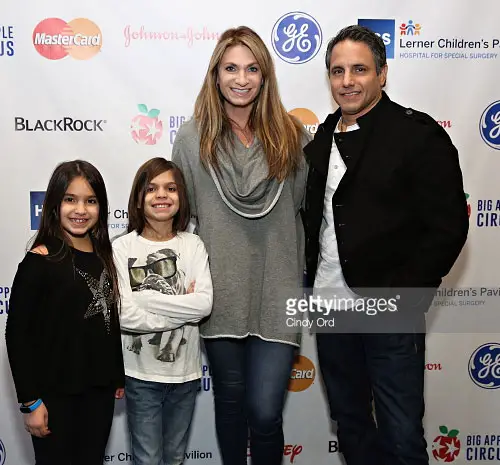 Caption: Heather Thompson with husband and children attending the 9th Annual Big Apple Circus Benefit on December 5, 2015, in New York City.
Source: gettyimages.com
She is the mother of two children, Jax who is 10 years old and Bella Rae who is 8 years old. She loves them and supports them a lot. On November 2015, her son Jax went through another one of his liver transplant and his mother was right there by his side to support him.
Quitting the Show: What for?
Heather Thompson had revealed the reason that she would not be returning to the 'RHONY' in an exclusive interview to etonline.com in September 2015. She said it was because all the filming was depriving her of a lot of time that she otherwise would have utilized on her family and business.
She said that she just couldn't do it anymore.
"I have to focus on the things that are really, really important in my life and that's my family and my business. While I'm filming the show I also am running a business, and it takes away a lot of my time from the company."
Caption: Heather Thompson's interview about not returning to 'RHONY'(2015)
Thompson replied that her 3-year long journey in the show was wiser and amazing while it lasted. She had no regrets and instead was happy to have met people she normally wouldn't have known. She, however, ended with a hopeful comment that she'll be keeping the "door open" signifying her chances to return in the future.
The Real Reason: Is it Divorce with Husband?
However, there is now a new catch to the story. It is reported by 'allaboutthetea.com' that Thompson left the show because of an ongoing relationship problem caused between her and her husband by the show.
A source explained Jonathan's view as, "He hates the way Heather behaves on 'Housewives.' She comes across as Shrill and unlikable." Heather is not the one to shy away from a conflict in the show. The source further added saying, "Things have been so tense between Heather and Jonathan. She is deliberately staying out of the spotlight." So, she may just be trying to avoid the 'Housewives Divorce Curse'.
Heather Thompson's Short Bio:
Heather Thompson is a highly successful business person in the sector of designing a styling. She is the creator of a multi-million dollar company 'Yummie' and also the founding director of Sean John label. She has an estimated net worth of an estimated 10 million dollars and a salary of $175 thousands per season. She has also shown herself in Steve Harvey (TV Series) since 2014.