Entertainment
Ian Alexander Sr Divorced With Actress Wife in 2007 Due to Extra Marital Affair, Nowhere to be Found
Is it true that most of the marriages split because one partner is not faithful enough to the other? We wonder why people cheat once they get married to a person of their own choice. Ian Alexander Sr is also allegedly accused of cheating on his spouse. Let's find if it true.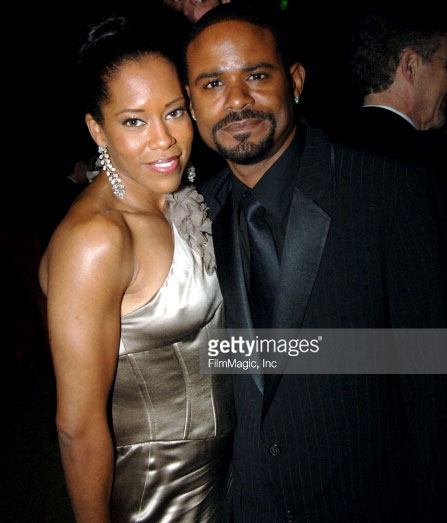 Ian Alexander with Regina King in the 77th Annual Academy Awards in the United States in 2006 (Photo: GettyImages.com)
Ian's Married Life, Wife, and Divorce History:
Ian Alexander Sr was married to the American Crime actress, Regina King on 23 April 1997. The couple dated for three months before they tied the knot. The couples were blessed with a baby named Ian Alexander Jr, who was born a year before the couple's wedding.
Everything went as an order for years, but unfortunately, their marriage didn't last forever as the couple got divorced after about a decade of married relationship in 2006.
Don't Miss:- Jamey Johnson Age 43 Really Divorced Wife For Sake Of New Album?
His wife, Regina King allegedly blamed Ian Alexander's reckless attitude towards the marriage as the reason for their break up. She further accused Ian of drug addiction, physically assaulting her and even having an extra-marital affair.
Post-divorce, Regina began dating The Cosby Show actor, Malcolm-Jamal Warner. The couple dated for a few years but separated in 2013 before they could take the relationship to the next level.
After his split with long-time wife, Ian seems to be living his personal life underground. Following the divorce, Ian has not been seen with any other female publicly. Maybe he is secretly having an affair with an anonymous girlfriend. Regina's allegations might also be true, and he might be with the woman he was having an affair while remaining married with his ex-wife.
Similarly, Regina also seems to be fairly busy with her career right now and has decided to stay a single mom for some period after the split from Malcolm. In an interview with Wendy Williams in March 2015, she said,
"I mean, look, look, this is the thing. I think you can find love anywhere and my heart is open to it, but I would like to have...if I can pay for us to go on a vacation, all expenses paid out of my own pocket, then he should be able to do that as well."
Regina King Talks to Wendy Williams About Her Love Life in 2015 (Video: YouTube.com)
She also mentioned that she was living alone at that moment as her son was in college. Talking about her son Ian Alexander Jr., he not only resembles the name of his father but also matches his facial features with Alexander Sr.
You May Also Like:- Porschla Coleman Bio: Age, Ethnicity, Wedding To Jason Kidd, Kids & More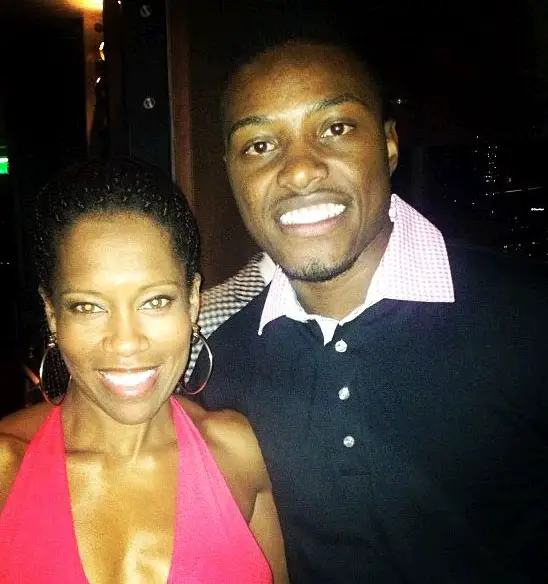 Regina King with son Ian Alexander Jr. (Photo: DailyEntertainmentNews.com)
The relationship between Ian Alexander father-son duo has not been revealed, but it's supposed that Ian has not had much personal time to share with his child as he lost his kid's custody after the divorce.
Ian Alexander Sr's Short Bio:
Ian Alexander Sr. was born on April 8, 1956, in Canada and currently ages 60 years old and has a mixed ethnicity.
He is an actor and is known for his role in Masters of Horror, The Chris Isaak Show, Animal Miracles, etc.
As Ian is not a famous celebrity, he is also known as the ex-husband of Regina King.
Ian's net worth is yet not disclosed.