Entertainment
Jeana Keough Who Has A Married Daughter Is Hiding Her Boyfriend; Reveals About Weight Loss And How She Did It
Our friends and relatives accompany us and give us reason to live. But what if some day, they all leave us alone? It may surprise you to know what a former star of The Real Housewives of Orange County did?
Jeana Keough, whom we saw in different seasons of RHOC since 2006, left her house for rent and moved in with her boyfriend when her sons started their independent lives and the only daughter began her marital life.
Jeana Prefers Boyfriend To Her Old House:
Jeana was Jeana Tomasino before her marriage with Matt Keough, a second generation major league baseball player. They started living in a mansion in Coto de Caza, California after the wedding. They shared three children: Shane Keough, Kara Keough, and Colton Keough and increased the family size to five.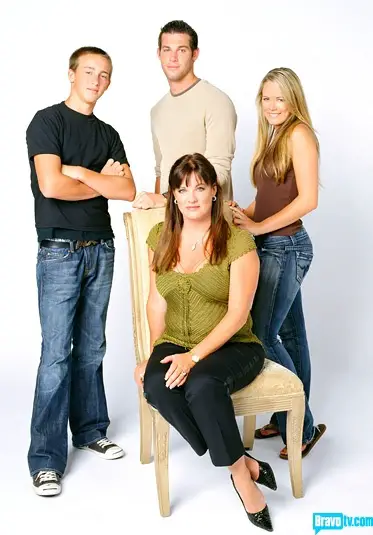 Caption: Jeana and her family.
Photo Credit: pinterest.com
With the time passing by, the family dispersed slowly and caused the reduction in the size. Unfortunately, the first member to move away from the family was the head himself.
He legally divorced Jeana and started living his single life. Afterward, Jeana's children took their turn; the sons started their career and began living away from home while Kara got married to NFL star Kyle Bosworth on February 8, 2014.
Kara and Kyle now have a beautiful daughter named Decker Kate Bosworth who is a year old, and Shane and Colton keep themselves engaged in real estate business.
Shane was once in an eleven-month relationship with a TV personality Sarah Winchester from February 2011 and now is in an unending relation with former Miss USA contestant Brittany McGowan since 2012.
After the marriage of her daughter, Jeana was all alone in the home and started developing a fear of loneliness. Thus, she made a firm decision to leave the house and move in with her boyfriend in 2015.
The move created chaos, and the star's life became a great concern for everyone. She later spoke to realtor.com which stated like:
"The 8,000 square feet of living space with eight bedrooms are mostly empty these days. I've decided to lease the house and see where this new adventure takes me."
Jeana then revealed about her relationship and provided us the entire reason behind her decision. She told:
"I have fallen in love with someone and decided to move in with him. He lives in a beautiful remodeled place on Lake Mission Viejo."
Apart from the place, she didn't reveal much and left the house to live together with the new man.
Jeana's Secret Weight Loss Formula:
Jeana has now crossed 61 years of her life, but the age hasn't stopped her from being popular as before. The year 2010 was one of such moments in her life when she completely transformed her body by losing 25 lbs weight.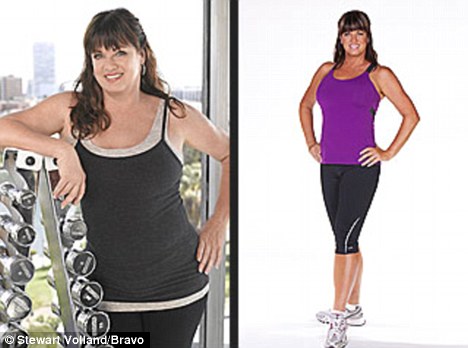 Caption: Jeana's new look after weight loss.
Photo Credit: dailymail.co.uk
She shared the transformation saying that it wasn't simple for her and had to stop eating things like pizza and red wine which she craved the most. She also credited her strict food rules for her slimmer body size.
But it was still not easy for her as she used to travel back and forth from Orange County to Los Angeles three hours a day for the TV program that helped her a lot.
The body transformation didn't make her completely satisfied and she recently, at the beginning of 2017, went through neck surgery to reduce the fat under her chin and jowl.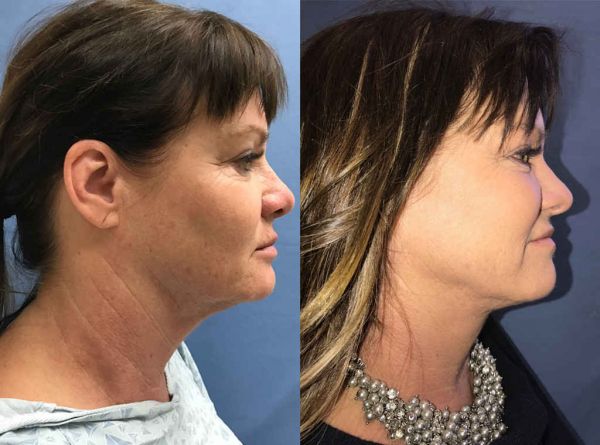 Caption: Jeana before and after Neck-Shrink-Lift (plastic surgery).
Photo Credit: eonline.com
Jeana is not only a TV personality but also works as a real estate salesperson and has plenty of earnings from both sides. The TV, as well as business, have made the actress a wealthy person with net worth of $750 thousand.