Entertainment
Jeannie Pirro: Divorce With Husband of 38 Years, What is She Doing Now?
People take divorce as a negative concept while the truth is that it is a positive one. It just means the end of a relationship that no one would be happy of. Unfortunately for many people, it happens after a very long time like for the host and politician, Jeanine Pirro who was divorced after a long marriage.
Jeanine Pirro is a former prosecutor, judge, host and even an elected official but her career in politics was one bad catastrophe whose big part was her husband. Learn more about what happened that drove her to divorce her longtime husband. Also, what is she doing now?
Her Married Life, Husband, and Divorce:
She had married her husband, Albert Pirro, a lobbyist in 1975 but after 32 years into their troublesome marriage, she has decided to call it quits with him in November 2007. A series of events occurred before their divorce leading her to divorce her husband. The couple has two children, a son, and a daughter.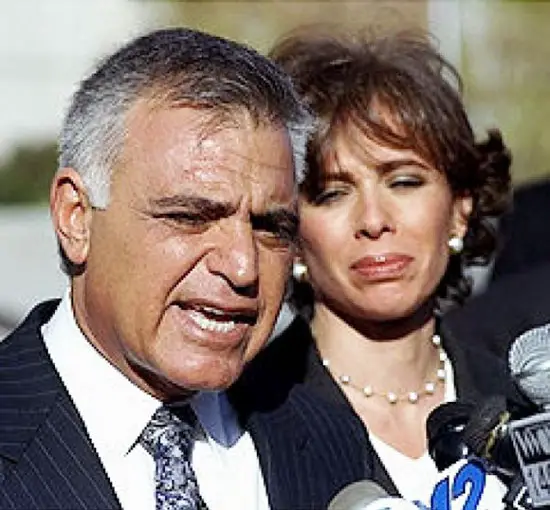 Caption: Jeanine Pirro arrived the Republican candidate for New York attorney general election with son and daughter in October 2006.
Source: gettyimages.com
First, it was the whole thing with her husband being charged with 34 counts of Tax Evasion and Conspiracy on June 2003 where after being convicted had to serve 11 months in prison.
Then there was the time that he was suspected of having an affair with Lisa Santangelo in 2006 with his lawyer's wife. Of course, this was never proved because a tape which she planned to plant on her husband's boat that also included Jeanine plotting to plant a recording device on a boat owned by her husband was released to the media.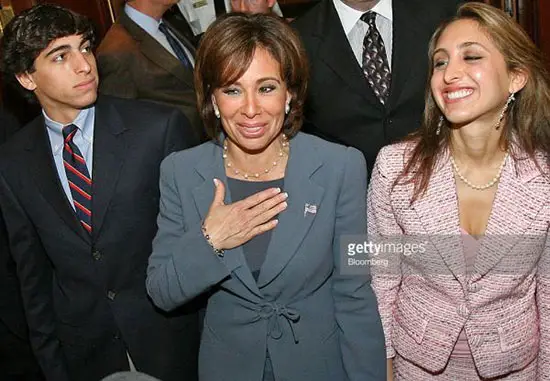 Caption: Jeanine Pirro stands by her then husband Albert Pirro during his trial in 2000
Source: nydailynews.com
So, the couple decided to split, finalizing their divorce on 2013. While the couple must have had a lot of things to tell to each other after 32 years of marriage but since throwing dirt will hamper both of their images, they probably settled the divorce subtly.
Where is She Now?
She seems to be currently moving on with her life. She isn't seen with another partner so she must be busy with her career. You can see her on her show, 'Justice with Judge Jeanine' in Fox News. She made the news when she defended Roger Ailes, the network's chairman against the sexual harassment accusation.
Caption: Jeanine Pirro Defends Roger Ailes in Gretchen Carlson Sexual Harassment Lawsuit in 2016.
Jeanine Pirro's Short Bio:
Jeanine Ferris Pirro was born on June 2, 1951, in Elmira, New York, US. She completed high school in just 3 years and went on to graduated from University of Buffalo with a B.A. magna cum laude and received her JD Degree from Albany Law School in 1975.
She has a pretty impressive net worth estimated to be about 5 million dollars. She is famous for being the host of 'Justice with Judge Jeanine' since 2011 to present. She has also guest starred in 'Outnumbered,' '48 Hours' and 'Extra' in 2016.