Entertainment
Jessica Serfaty Gets Accused by Husband After Divorce! Abandoned Son For Real?
Marriage is an illustration of great love and partnership, but some duo fails to nurture marriage constantly.
As marriages are survived only if there is a great hold between partners; lack of partnership vicariously lead the failure of the holy knot.
One of 14 ANTM's contestant Jessica Serfaty shares the similar story; this Hollywood actress popped up into the limelight by the link up rumors with a list of A-list celebrities, but this actress was married once before!
Wondering how her past married life looked like? Let's go down the memory lane of Jessica Serfaty for the answers we seek!
Did Jessica Serfaty Really Abandon Her Son?
Jessica was previously married to Ididia Serfaty, a property manager. She met her ex-husband first at church group when she was just 16 years old.
During their relationship, she got pregnant and gave birth to her first child, a son named Roman. The couple called up the wedding bells at the church later in 2008.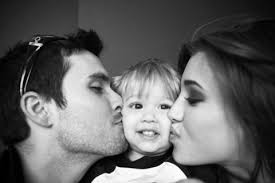 Caption: Jessica Serfaty with her Oh - Ididia Serfaty and her munchkin son - Roman.
Photo Credit: antn411
She moved L.A. with family to be a massive presence in the industry. But while juggling between career and family, she started failing on the family part, and her relationship gradually began crumbling.
However, the couple tried tangent level to make things going easy but it didn't work out, and they got divorced in 2013.
Well! It's like a loving stroke to this mini family.
Soon after, Jessica started a fling with the celebrity men in a media stream. Being a stay-at-home dad, Ididia was disappointed and came out of the woodworks to claim that Jessica "abandoned" their seven-year-old son in order to pursue her Hollywood dreams.
In an interview, Ididia said:
'She doesn't see Roman as regularly as you'd like to hear. We're in Arkansas and she's in LA.

"But she's young. She's probably not thinking about us. It's hard not to think of yourself when you are trying to build a Hollywood career."
In her defense, Jessica clarified:
"I've made a couple of offers to him [Ididia] to move to California – I would pay for the move out and support him for a couple of months until he got a job and got on his feet but each time he's said he needs a bit longer."
Well, this is how the couple ended up and moved into their own life!
Jessica's Exes and present Beau:
After the failed marriage, she was on the radar of different men. She started snuggling with a fellow singer of boyband 1D's Niall Horan. The duo wowed the folks first time at AMAs, both in a good mood to keep good times rolling.
After the event, Nial and his love - interest were spotted heading to the car to enjoy the rest evening in L.A.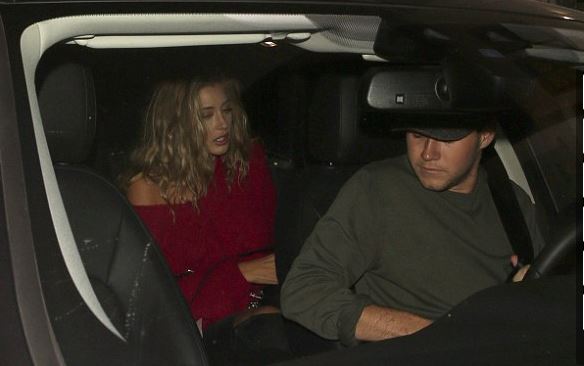 Caption: Jessica Serfaty and her love-interest Nial Horan spotted to headed out to L.A after AMAs event.
Photo Credit: Mail Online
But the pair did not last long!
Following that, she started dating DNCE's front vocal Joe Jones, flaunting their duo in many concerts and dates. And yes, the outing went just for weeks!
Surprisingly, the next guy was Justin Bieber, both were seen dining at the Hollywood hotspot 'The Nice Guy.'
Partygoer witnesses said that they looked more like a couple! But, there was no serious thing, they just making a splash on celebrity news site.
Meanwhile, she has actually somebody with whom she is planning to hitch soon! Yes, Jessica's new partner is Ed Westwick aka Chuck Bass. Both made their first appearance together at BAFTA.; her IG account @jassicmichel says it all.
Her Instagram handle flooded with the pic of her beau Ed. Back in May 2017, she shared a pic on Instagram with a caption reading:
"Well.. it's official. I'm swoon."
In a recent post, she posted one in which she can be observed soaking up seductively with her boyfriend, Ed.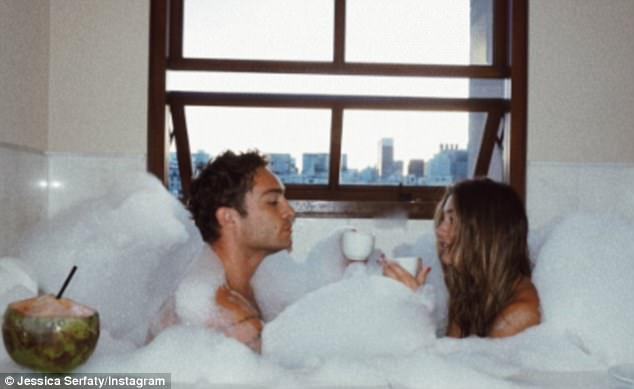 Caption: Jessica taking a seductive bath with her Boyfriend.
Photo Credit: DailyMall
As reported by insiders, the couple is planning to engage soon and finding a ring for the ring placement. WOW!
Moreover, Jessica's boyfriend accused of raping his co-star Kristina Cohen, an allegation comes just a couple of days after their engagement buzz, which seems provably untrue!
Jessica comes forward to defend her Beau from rape scandal allegation with many tweets.
After all this, the couple also took their relationship a level up with matching ink. It's super adorbz!
As of yet, Must say; a couple is turned into a smitten kitten.
Jessica Serfaty Wiki: More things to know about Her
Jessica Serfaty is a Hollywood model cum actress who goes by the full name "Jessica Michel Serfaty." She was born in Arkansas, USA in 1991 and celebrates her birthday every year on 4th April.
The teen mom Jessica took part in a TV reality show "American Next Top Model" and came 4th at the end of the season. This platform gave momentum to her career, and she grabbed it by the horns.
Besides the reality show, Jessica is also known for her performances in Bat Romance (2012), Ride (2017) and Ryde (2017).
Furthermore, Jessica signed many projects, she has done runway for Papaya clothing and appeared in Seventeen magazine and has been featured in some commercials as well.
She is also known as "little taco burners" after ANTM; her splendid height 1.75m and perfect torso helped her grasp that title and land various Hollywood projects as well.
All her success has rewarded her with a splendid finance, which can be observed in her net worth, that dwells around $5 million.