Entertainment
Joe Keery Checks Off Family Goals With Loving Parents And Siblings But Is He Missing On Having A Girlfriend?
A family is the most precious possession one can have. If you have a loving family and their support, you have the strength to go through any phase in life. The same can be said about the famous actor and singer, Joe Keery.
Keery is someone who has an adorable family consisting of his parents and siblings, and it can be safe to say that he has lived a very satisfying life to date. But does he have a girlfriend to handle the romantic front of his life or is the man content with loving his family only? Let us find out!
Parents And Siblings: His Family Life
Keery is someone who has not backed down from showing his love for his family which makes a lot of people fall for him even more after seeing his soft side. Everyone has a soft side but hesitate to show it for some reason.
Moreover, he flaunts his family life with his parents and twin sisters on Instagram.
Young Celebrity's Parents:- Daniel DiMaggio Wiki: TV Shows Young Age Star's Parents, Siblings & Facts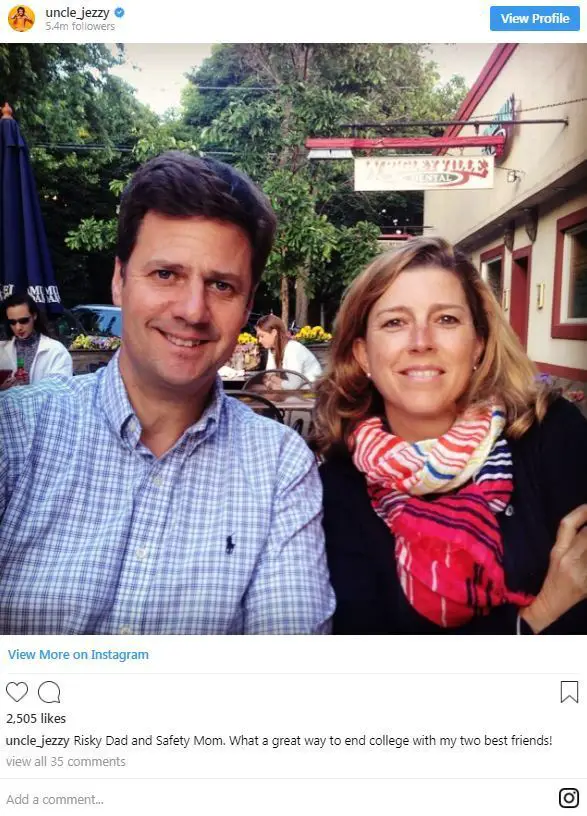 Joe Keery's parents (Photo: Joe Keery's Instagram)
His love for his siblings, his sisters Kate and Emma is also ample in amount and adorable to see. And importantly, his sister pushed him towards the acting by forcing him to get into the drama club during his freshman year, which got his interest in the acting.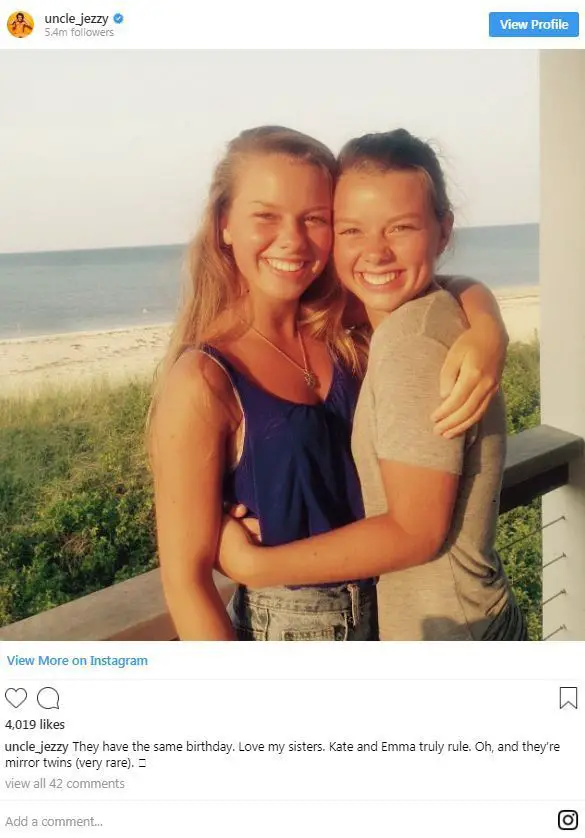 Joe Keery's twin sisters (Photo: Joe Keery's Instagram)
Don't Miss:- Nadia Turner Age 14 Already A Successful Dancer? Parents, Siblings & Facts
His posts surely show how much love he has for his family.
Professionally, he is loved by many and after seeing his love for his family, one can assume that he has a great family life as well.
Dating Since 2017; Actress Girlfriend
Keery is good looking and also got a great heart by the looks of it. He is adored by everyone that he is even termed "Internet's New Boyfriend." But does he have a lady by his side in his life? Also, who can that person be?
chilling 2014 movie It Follows, and other upcoming films like Hot Summer Nights and The Widow.
Dive In:- Who Is Nneka Ogwumike Boyfriend At Age 28? Supportive Parents & Facts
And that person is the Hollywood's sweet-heart actress Maika Monroe. He has been dating the It Follows actress since earlier 2017.
Their low-key dating life was first reached to the public after he attended the premiere of Stranger Things' season 2 in October 2017 with his very dearest girlfriend Maika. It was the first experience for them as a couple.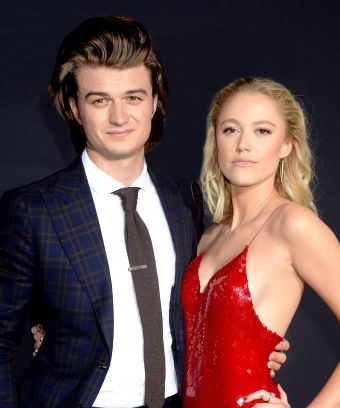 Joe Keery made his first appearance with girlfriend Maika Monroe in 2017 (Photo:refinery29.com)
After their first public appearance, the couple is spotted frizzling around with the streets on their casual outfit. On July 2018, the couple was spotted making the love on the streets in Los Angeles.
In addition to making their appearance in the public, the couple also goes to the adventurous activities. On 30 November 2018, Maika Instagrammed the picture with Joe where the couple was having their good time in horse-safari.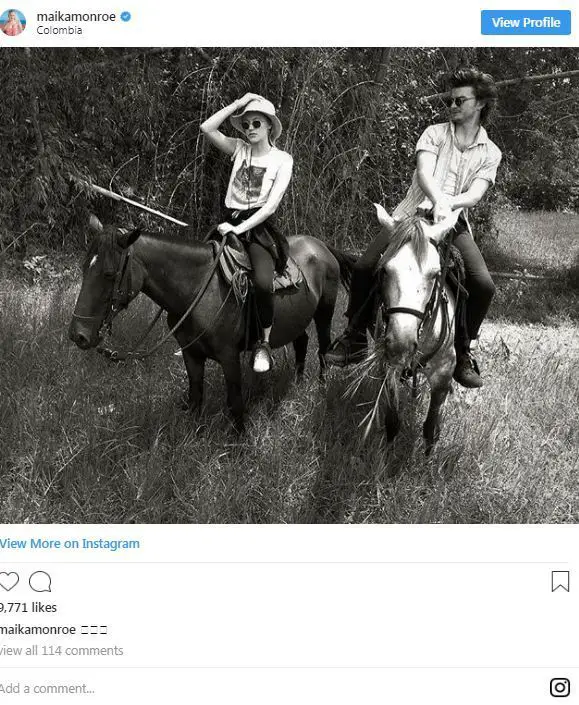 Joe Keery, girlfriend Maika Monroe in November 2018 (Photo: Maika Monroe's Instagram)
While Joe is making his love with Maika, previously he was swirling the dating rumors with actress Emily Schexnayder. Both Joe and Emily was fueling their dating rumors as they were featuring each other on their Instagram.
Moreover, they never turned to confirm their dating games.
Short Bio
Heredia, Costa Rica-born Joe Keery celebrates his birthday on April 24, 1992. Keery grew up in Newburyport, Massachusetts where he attended the Newburyport High School. He is more famous for his acting career, and most of you might also know the fact that he is also a member of the band Post Animal.
Joe is best known for his acting role as "Steve Harrington" in the American science-fiction horror series, Stranger Things. Apart from his professional life, he is known to have a very adorable family life which makes him happy all around.