Entertainment
Nadia Turner Age 14 Already A Successful Dancer? Parents, Siblings & Facts
A dancer by profession, Nadia Turner is one of the few teenagers to enjoy a celebrity status and that at a young age of......Her success would not have been possible without the influence and support of her parents......Among her ... siblings, Nadia's younger sister has also been pursuing a career in Hollywood as a......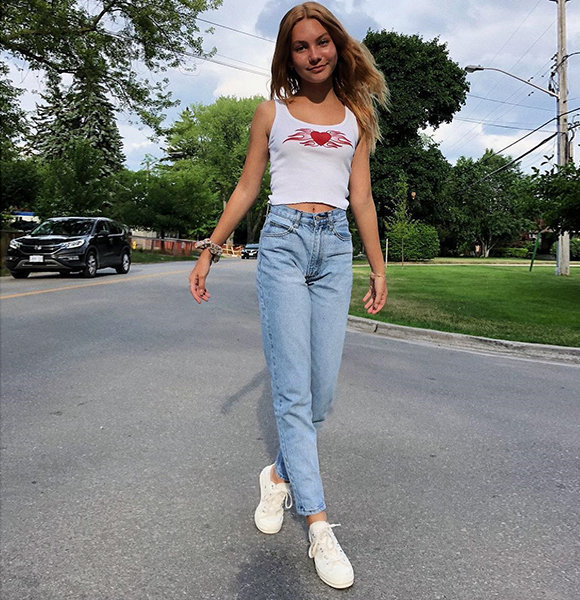 Many adults desire to enlist their name in the celebrity list which turns out as a failure. On the other hand, some youngsters have been successful in making a career in the entertainment industry.
Nadia Turner is one of the few teenagers to enjoy a celebrity status and that at a young age of 14.
A dancer by profession, she has made the audience groove with her graceful movements, but her success would not have been possible without the influence and support of her parents.
Successful Dancer And Model; Net worth
The 14-year-old dancing diva has earned a significant place in the popular list while pursuing her career as a dancer.
Nadia's interest and devotion in dancing made her way to a dancing school at a young age. Her parents enrolled the California native and her younger sister, Ruby Rose Turner to the prestigious dance schools, the Rage Dance Company and West Coast Dance Theatre where the teenage dancer learned different forms of the art from jazz to ballet and hip-hop.
With her wide range of dancing skills, she made her presence visible in American singer, Alyson Stoner's video tribute to Missy Elliott in February 2015.
Other dancer:- Sophie Flack & Husband Reveals Daughter, Second Child A Bliss - Details!
She was later featured in Dani Rey's music video. The young dancer turned her hands to a modeling career and gained the immense fame appearing in commercials for some popular brands including Staples, Sketchers, and Target.
The musical artist also appeared alongside supermodel Heidi Klum in a commercial for Jordache. Further, the dancer has also performed on live concerts for TweenTV, Disney and Dancerpalooza.
After her career as a dancer and a model, Nadia started pursuing acting. The multi-talented teenager appeared in one episode of the series, Hyperlinked in 2017. She later portrayed one of the lead roles in the web series, Total Eclipse.
Since then, her journey as a celebrity is flourishing, and as a result, she has been rewarded with a huge social media following. With her great work in the acting industry, modeling and dancing career, she might have earned more than anybody has expected but at the moment, she has concealed her net worth.
Highlights On Dancing Star:- Gay Dancer Louie Spence Reveals Husband/ Partner Rare Details!
Family: Dancer Sister; Proud Parents
Any parents would be proud of their children if they become a celebrity at a young age and Nadia's parents might be the proudest parents as she has grabbed the height of success at the mere age of 14.
Nadia Turner, who was born on 19 April 2004 in Los Angeles, is just a year older than her sister, Ruby Rose but the sisters share the same passion for dancing.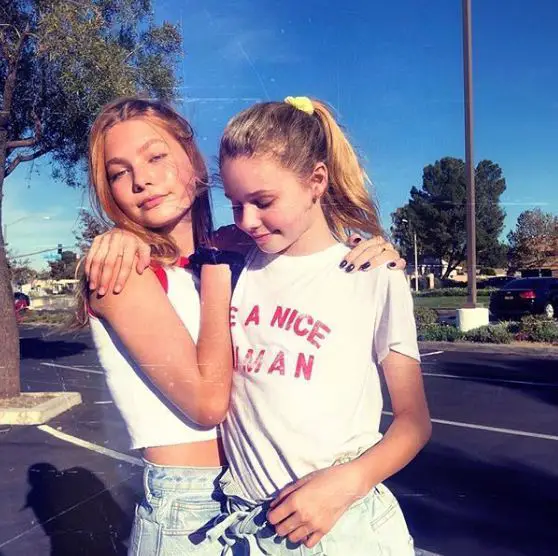 Nadia Turner with her younger sister, Ruby Rose in 2018 (Photo: Nadia Turner's Instagram)
Her younger sister, Ruby Rose is making her way into the limelight as a singer-actress and a model. She has also starred in the Netflix's show, Fuller House.
Don't Miss:- Dancer Sierra Haschak Age 14 Flaunts Sister Bond, Versatility Height & Singing Sessions
The two dancer sisters share two brothers namely; Alfie and Alec. Besides her popularity, Nadia has concealed the personal information about her parents but she has openly shared her moments with family on social media.
On Mother's Day 2018, she shared a throwback picture from her childhood in which she could be seen along with her mother and siblings and even wished her mom for the day.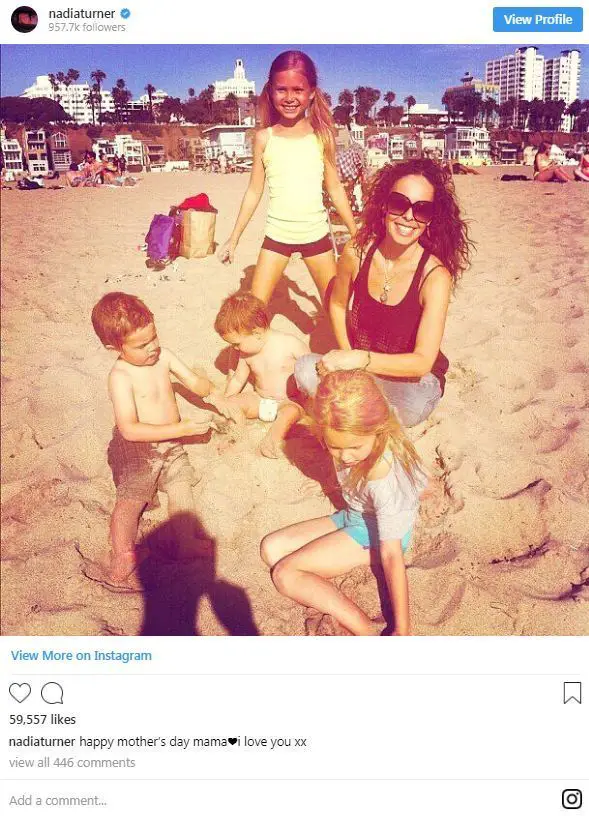 Nadia Turner's childhood memories with three siblings and mother (Photo: Nadia Turner's Instagram)
Nadia is also a daddy's little princess and also shared the childhood memories with her father on Instagram on 2018 Father's Day. Although her family is regularly featured on social media, the young dancing queen is yet to announce her dating life.
Discover:- Lilia Buckingham, Age 15 Dancing Up To New Heights While Dating "Giver" Boyfriend
But in accordance with the 2016's rumor, she was romantically linked with internet personality Johnny Orlando, the brother of her best friend Lauren Orlando. Instead of diverting her attention to clear the rumors, Nadia is going strong with her career.