Entertainment
John Michie Faces Loss of Daughter in a Perfect Married Life with Wife!
"It's a Girl!" is probably one of the happiest sentences that a father gets to hear with a touch of exclamation mark to it. However, it is heart-rending for a father to hear that his baby girl is no more, on the same day he first held her.
Well, John Michie, who stars in long-running BBC hospital drama 'Holby City' knows that feeling very well as he recently faced the loss of his youngest daughter Louella Michie on September 11, 2017, on her birthday. Louella, who is a dancer, attended the Bestival Music festival in Dorset with her boyfriend, Ceon Broughton.
The family grieved the tragic incident. Read along to know more about Louella's shocking demise.
John Michie Loses One of His Gem - His Youngest Daughter!
Louella Michie, the youngest daughter of John Michie, was found dead in the wooded area of the forest on the edge of Bestival site following an overdose of ecstasy and ketamine. The area was less guarded and was visited mostly by the drug users during the festival. A friend who saw her in that area spoke to Sun stating,
"Her eyes were usually so beautiful but, when I saw her on Sunday, she didn't look very well at all and was unsteady. Her eyes weren't good then. She looked odd and didn't look very happy."
Her boyfriend, Ceon, was arrested at the scene on suspicion of her murder and dealing the Class A drug that might have been the reason for her death. Turns out Louella is the first person to die from taking the 2C-P drug as there have not been any reported deaths from it before.
See Also: Jean Currivan Trebek Wiki: Age, Net Worth To Alex Trebek & Family Bliss
Ceon was soon released pending investigation after two days in custody.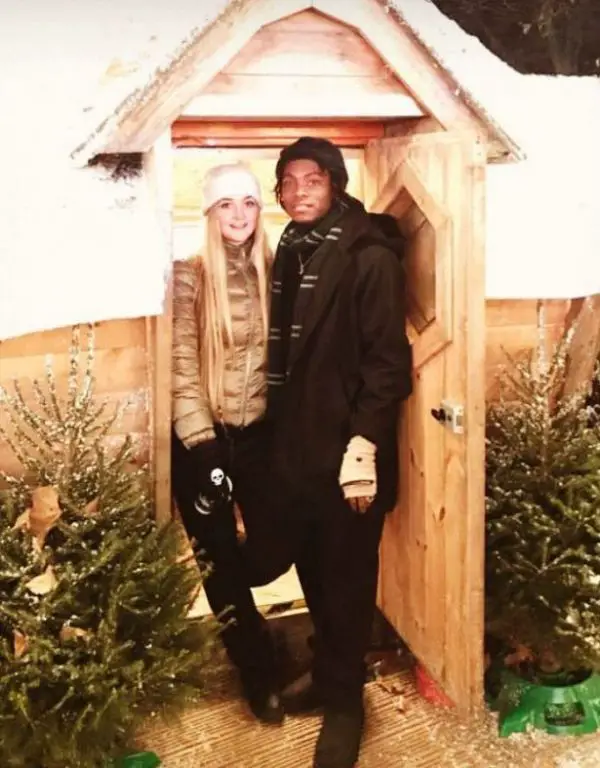 Louella Michie and Ceon Broughton last year in December (Picture mirror.co.uk)
Ceon's Grandmother Sylvia expressed to MailOnline on 12 September 2017, a day after Louella's death,
'I am shocked at his arrest. He lived with me when he was around 22 years of age. He was a very polite - I have never known him to be aggressive or violent'.
She even stated that she had never seen him with drugs and would have been shocked if he dealt them.
Louella's family expressed believing that Ceon had no intention of "malice" and her death was "a tragic accident" due to the intake of "illegal substance." The post-mortem showed no signs of assault.
Don't Miss: Retired FBI Philip Mudd Bio Unfolds: Age, Married Status, Wife & Family Details
Later in July 2018, Ceon entered a not guilty plea charge at Winchester Crown Court. He also pled not guilty to three charges supplying a drug earlier that year to Louella and a friend at the Glastonbury festival.
They later released him o nan unconditional bail to appear next on 1 June.
Besides, it has been reported that John received a panicked phone call along with the pinned map of the location on WhatsApp. John and his wife Carol, who is a former hot gossip singer, rushed to the site, 130 miles from London, only to find the devastating news of their daughter's demise.
Married Life; New Projects
As for his personal life, John, who plays neurosurgeon in BBC medical drama Holby, married Carol and had three children - Louella, Daisy, and Sam. John who was very much excited about Louella attending the Bestival Music Festival posted a black and white picture of Louella sewing, four days prior to the event.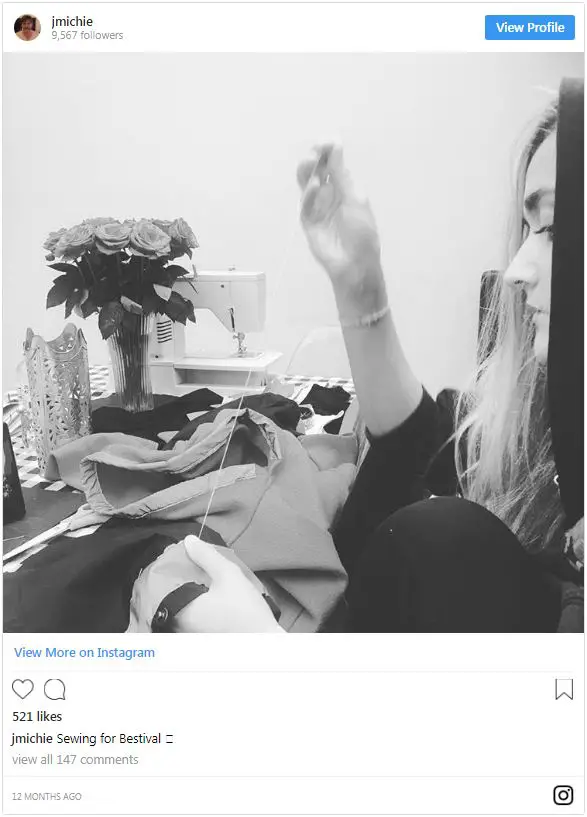 John Michie's Instagram picture of his daughter before Bestival. (Photo: John Michie's Instagram)
Who knew that it would be the last time he would see her with a needle and a thread!
However, Louella's family asked their admirers and followers to maintain the privacy of the family during this tragic moment. Soon after Louella parted her ways to the heaven, John thanked all the well-wishers for the flowers that were sent in Louella's remembrance, on his Instagram post.
Michie, who is returning to the show as Guy Self, has been honoring the memories that he shared with Louella in the social media since her passing. John shared a picture of arsenal jersey with Louella's name on the back on the day of his 61st Birthday on October 25, 2017.
John, who loves and misses his youngest one dearly, recently posted a picture of him and Louella on his Instagram with #loveforlouella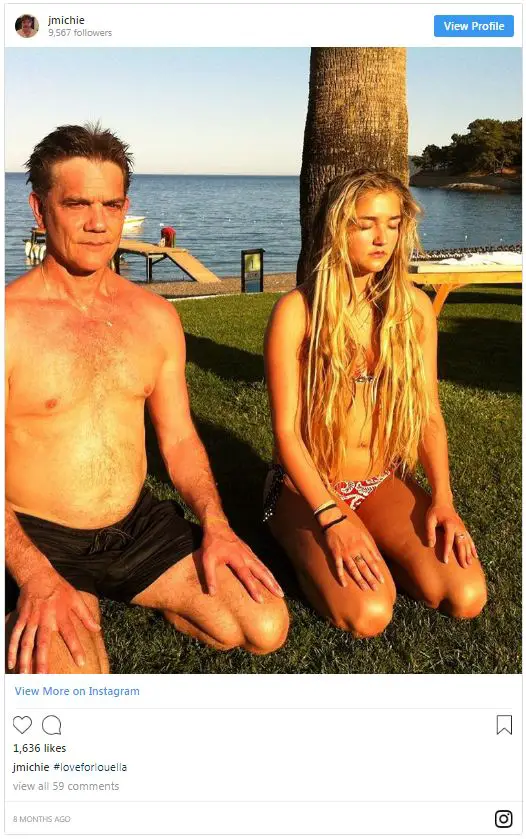 John Michie reminiscing moments with his daughter. (Photo: John Michie's Instagram)
It is both shocking and tragic to see someone this young being taken away from their family. All it takes is a wrong choice that could part someone away from their dear ones only in a matter of a few seconds!
You May Also Like: Jeremih Has A Girlfriend Now? His Previous Dating Affair Didn't Go Well
After losing his daughter, John has partnered with The Good Grief Project, which is an organization that helped families dealing with the loss of loved ones. Adding to it, he is also announced as the new ambassador for a charity that supports grieving parents.
Likewise, he also showed his support for a new documentary film on bereavement. He attended the Uk premiere of A Love That Never Dies that took place back on 18 May. It was created by husband and wife team Jane Harris and Jimmy Edmonds, who also coped with the loss of their child.