Entertainment
Johnny McDaid's Girlfriend Turned Fiance Wants To Have A Baby! No Rush To Get Married And Be A Wife First?
John "Johnny" McDaid is someone who has got some sheer musical talents and has been making quite a name for himself with his career as a musician.
But his musical success is not the only thing the people are jealous of, as he also has a gorgeous girlfriend turned fiance, who wants to have a baby with him soon, without even getting married.
Today, we shed some light on the ups and downs they have come face to face with regarding their relationship. Without further ado, let's get going!
Johnny McDaid's Partner Wants To Become A Mother Prior To Becoming A Wife:
Johnny McDaid is in a relationship with his girlfriend turned fiance Courteney Cox since 2013. The two first met through Ed Sheeran, who is their mutual friend.
Soon after their fist meeting, sparks flew between them, and they started dating. They got engaged, and Courtney Cox shared the news of their engagement via a tweet on June 27, 2013.
But sadly, the couple got split back in February 2015; only to reunite after a year.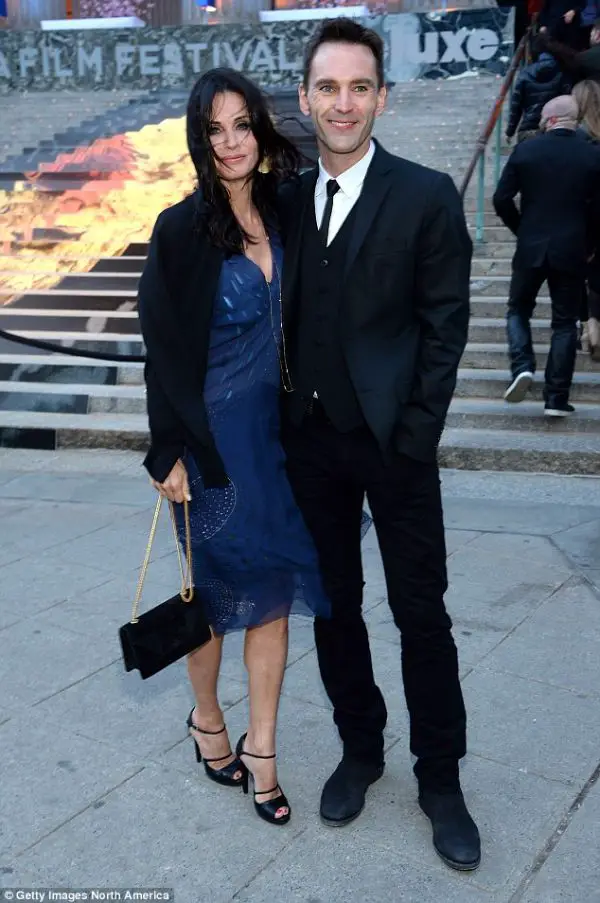 Caption: Johnny McDaid and Courteney Cox split back in 2015.
Photo Credit: Daily Mail
The two split because Courteney did not want to leave Los Angeles and head to the UK. The issue regarding- 'where the couple would live?' led to the downfall of their relationship.
Sources said that the couple could not decide where to live? And neither of them were ready to budge.
The reason for being adamant on staying in Los Angeles is directed towards Courtney's daughter Coco (13) with ex-husband David Arquette; as David is based in Los Angeles.
But as they say, when love is true, you never lose it, and the same was the case with these two, as they finally reconciled in 2016.
After walking the red carpet at the "BMI Pop Awards" in May 2016 together, the musician gushed about his love mate and confirmed that they were indeed back with one another.
Jhonny said,
"Just look at us. I love her. I've always loved her,"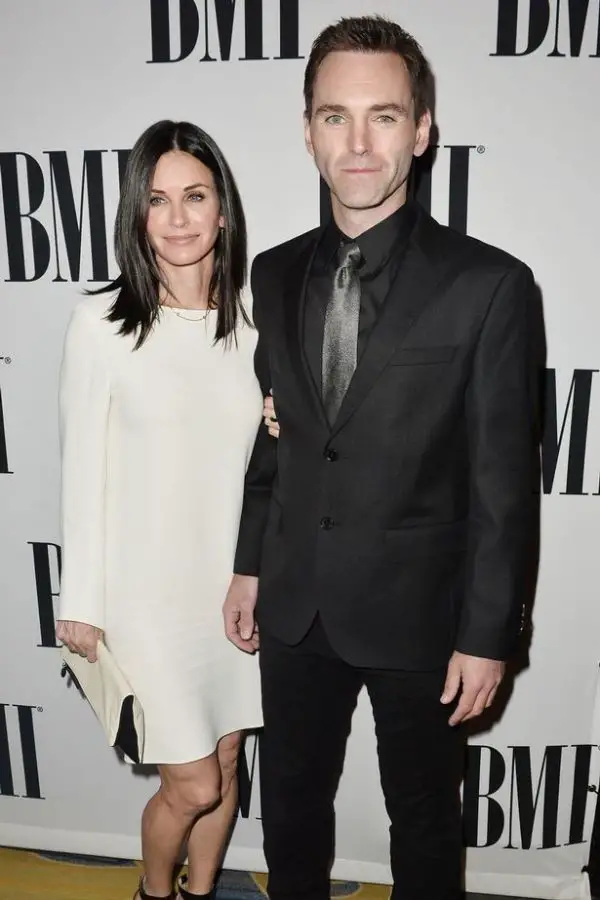 Caption: Johnny McDaid and Courteney Cox walked the red carpet together at the BMI Pop Awards, 2016.
Photo Credit: Mirror
However, they remained tight lip if they are still engaged; or have started all over again after the split?
The rumors of the reconciliation surfaced when the two were spotted together indulging in a PDA at the Heathrow arrival's lounge, London in April 2016.
Sources stated,
"They really care about each other and they are spending time together."
Courteney's daughter Coco was said to be the key to the reconciliation between the couple.
"Coco begged them to give things a second chance.

"Coco was gutted when her mum split from Johnny so she's been playing Cupid ever since. She got them together over Easter to talk things out and they realised there's still a lot of love between them. It seems they are ready to compromise more."
Caption: Johnny McDaid, Courteney Cox, and Coco spotted together in March 2016.
Photo Credit: Mirror
And the second chance has worked wonders for them, as they are happy with each other like never before.
Further, they are happy and content with each other to the extent that Courteney is thinking of extending the family and wants to have a child with her beau Johnny McDain, as per her recent interview in June 2017.
She said that she was ready to carry a donor egg.
'I would love to have a baby now, I mean, I could carry someone else's egg.'
She continued,
'I may be one of the older people doing it, but I would love to, with Johnny that is.'

'I would. I know it's crazy, but I would.'
Cox(53) also talked about the age gap between her and McDain(40).
'Well, he's younger than me, and with any other guy that would be the hardest thing in the world, but looks are not that important to him or his family. External beauty isn't even on his radar.'

'I used to worry about the age difference, but I don't think it matters. He appreciates beauty, but it's deeper than that.
Cox concluded,
'It's deeper for me too, but luckily I find him gorgeous and extremely sexy.'
She clearly feels that she does not need to marry him and become his wife in order to have a child with him, which is completely fair enough in her own rights.
Johnny McDaid, who is a Northern Irish singer, musician, songwriter and record producer, has had a successful career as a musician with his involvements with "Vega4" and "Snow Patrol." He has treated the fans with some great songs like "Called Out In The Dark," "This Isn't Everything You are," and "Life Is Beautiful."
The success of these as well as some other songs have helped his finances to a greater amount, which is why he boasts a net worth of $5 million.