Entertainment
Journalist Jillian Mele: Is She Secretly Married? Who is her Husband Or Is Dating?
Journalist Jillian Mele, through her hosting skills, has gathered plenty of fan followers. Has she only managed to woo the mass or has she secretly managed to woo a single man? If yes, then who is her mysterious man? Let's unravel the secrets of this ravishing beauty.
Is She Dating? Boyfriend?
Yes, she is secretly dating. She has released an official statement on her Twitter account about her having a boyfriend on 26th May 2016. Even though she has not mentioned the name of her mysterious man, she has left some hint in her Twitter account by stating about his existence in Boston.
The lady has well hidden her love from public exposure. However, a picture of her with a mysterious man has been found on her Facebook account. Although her fan has been asking her about the man in the picture, she has not revealed the true identity and has left the question unanswered.
Jillian Mele tweets about having a boyfriend on 26th May 2016:
She tweets about her boyfriend staying in Boston:
Jillian Mele post of a mysterious man on her Facebook account on 15th March 2016: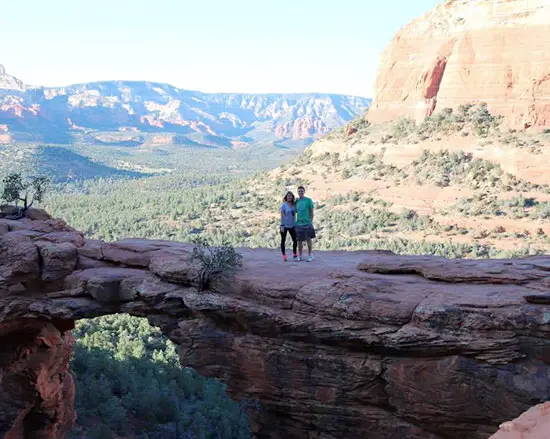 Caption:Jillian Mele with a mysterious man in Devils Bridge (March 2016)
Source: Facebook, Jillian Mele
Is She Married? Husband and Children!
Even though she has kept her personal profile well hidden, we all know that she has a boyfriend, but she neither has a husband nor is she married or engaged nor divorced or nor has children.
Short Bio of Jillian Mele:
Jillian Mele was born on 17th September 1982 on Glenside, Montgomery to Roseann Sleek and Thomas Mele. In May 2005, she graduated from La Salle University with arts and communication. She even studied communication for two years from The University of Scranton.
Soon after her graduation, she started her internship at Comcast SportsNet in Philadelphia. In the beginning, she worked for WIVT/WBGH-TV as a morning news anchor. After that, for a short while, she became a co-anchor for the evening news for another channel in New York's s Southern Tier.
From October 2007 to March 2015 she worked as an anchor and reporter for NBC 10 where she worked as a host for the show HS Blitz, Olympic special and Local Lifestyle and Entertainment.
Currently, she is working as a sports anchor for CSN Philly, as a co-host of the morning show called "Breakfast On Board." She has also received Emmy award for the best sports anchor/reporter while working at NBC 10.