Entertainment
U.S. Senator Kamala Harris Education, Nationality & Parents Info
American attorney and politician, Kamala Devi Harris, ended her campaign for the 2020 Democratic presidential nomination on...she is born and raised under the wings of her.....father of Jamaican descent and mother of Indian ethnicity...which gave rise to controversies regarding her...is married to Douglas Emhoff...has two stepchildren from her husband's side...is highly educated...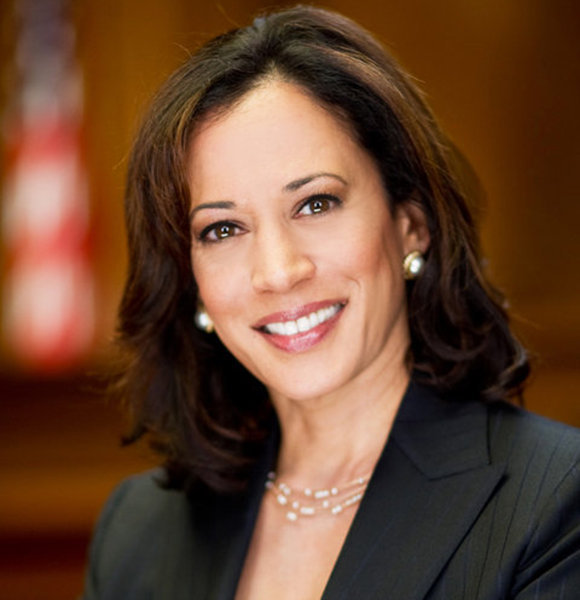 Kamala Harris no more in the run for becoming the next President of the U.S.
The California Senator announced on 3rd December 2019 that she had suspended her campaign for the 2020 US Presidential elections. She had been running a strong campaign up to this point but dropped out of the presidential race after failing to find traction in the polls.
Kamala has spent her professional career in and around politics and serving the people of the US. She served as Attorney General of California, and also as a District Attorney of San Francisco.
But, how did she end up where she is right now? Know everything about her, from her campaign runs to her family.
Kamala Drops Presidential Campaign
Let's go back to the beginning of all this. The senator announced her run for the presidency on 21 January 2019, while the formal launch of her campaign as a Democratic Party candidate began on 27th January. 
During her campaign, she raised discussions about important topics such as abortion. Kamala amassed a total of $11.6 million in the third quarter of her campaign and was seemingly ready to give a tough fight to other nominees in the presidency run.
Another Political Story:- John Neely Kennedy & Nancy Pelosi Clash, What Just Happened?
However, the strength quickly disappeared as internal conflicts involving her sister-campaign chairperson Maya Harris and campaign manager Juan Rodriguez arose. This eventually led to Kamala ending her run for the presidency on 3rd December 2019.
In a statement released by Kamala announcing the end of her campaign, she has said that the reason for ending her run was the lack of financial resources. She revealed that she wasn't a billionaire and couldn't fund her own campaign. Kamala also thanked her supporters and volunteers for their support and funding.
Family: Supportive Husband And Children
None of what she has accomplished would have been possible if it wasn't for the support she got from her husband and kids. Kamala is married to Douglas Emhoff, a lawyer specializing in entertainment and intellectual property law.
The couple's relationship started in around mid-2013. They were set up on a blind date by Kamala's friends, and the first date went well. The duo dated for around a year before Douglas finally popped the question to Kamala.
The couple got engaged on 27th March 2014 at her apartment in California. It took only about four months for the two to change their engagement into marriage.
Read More:- Government Watchdog Jonathan Karl: His Journalism Career in ABC News, Married Life, and his Wife
Kamala and Douglas got married on 22nd August 2014 in a private ceremony at the Santa Barbara Courthouse. Kamala's sister Maya Harris officiated the wedding.
The husband-wife duo does not have children of their own yet. However, Kamala is a mother to two step-children from Douglas' previous marriage with his ex-wife, Kerstin. Douglas has a son named Cole - a graduate of Colorado College - and a daughter called Ella, who attends Parsons School of Design.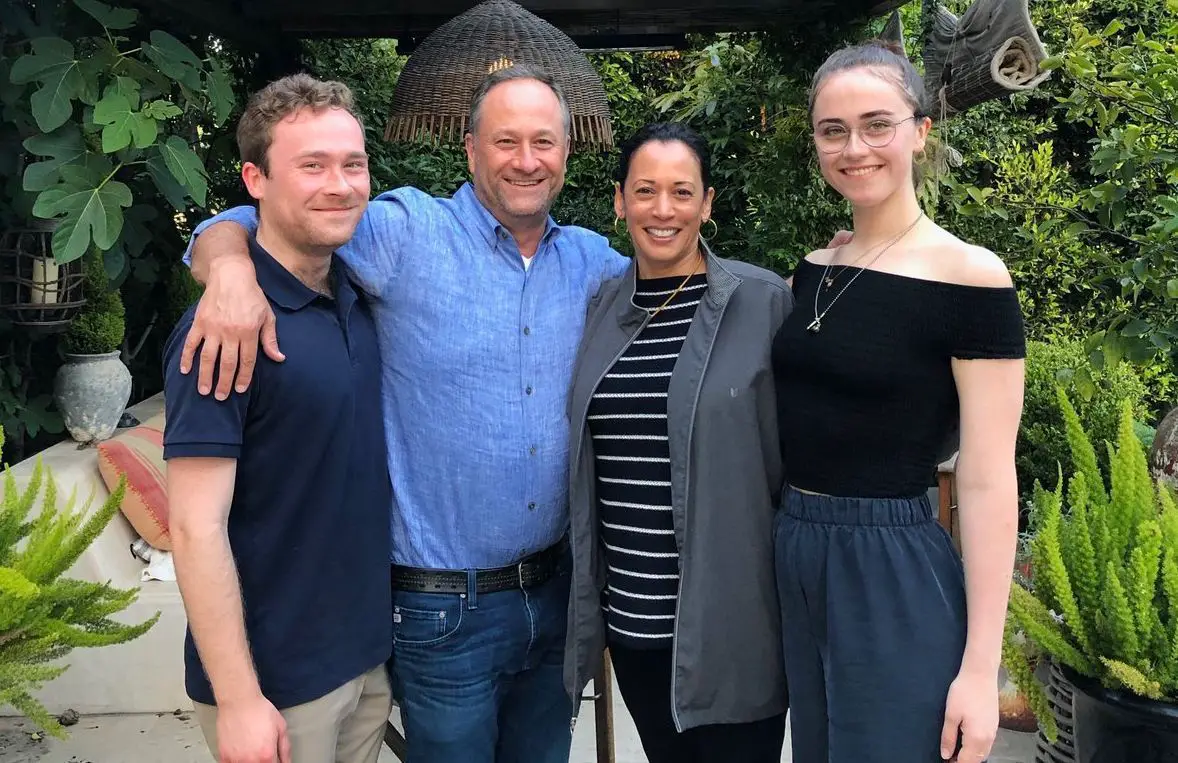 Kamala Harris with her husband Douglas Emhoff and step-children Cole and Ella (Photo: Douglas Emhoff's Twitter)
It is usually the case that women do not have a good relationship with their husbands' ex-wives. However, Kamala is an exception in this case as she and Kerstin are dear friends.
Interesting Facts: Age, Ethnicity, Nationality
Kamala Harris was born on 20th October 1964 in Oakland, California, US. She is the child of immigrant parents; a Jamaican father who taught at Stanford University, and an Indian mother, who was a cancer researcher. This concludes that she has mixed ethnicity.

As for her education, she is highly qualified. She studied Political Science and Economics, thus completing her B.A. in 1986 from Howard University. After that, she went on to study law at Hastings College and graduated with a degree in law in 1989.

Kamala has an American nationality. Her mixed ethnicity raised questions about her eligibility to run for the presidency. But, these confusions were quickly removed.  

She stands at a height of 5 feet 1 inch (1.57 meters).