Entertainment
Justice Smith Parent Details: From Father To Dating Status - Explained!
Uprising actor Justice Smith is famous for his recurring role on Nickelodeon's The Thundermans.
Justice, who played the lead role of Ezekiel in the Netflix's series The Get Down, is often mistaken as the brother of the cast member, Jaden Smith.
So, let's clear up the confusion about Justice's parents' identity!
Misunderstand As Star's Son
Justice is on occasion identified as the son of Will Smith. He even had to state to clarify that the Hollywood star is not his dad. He wrote on his Twitter on 6 September 2016,
"Hey guys love u I'm not will smiths son if you come up to me telling me stories of "my father" I will have no idea what ur talking bout"
His birth parents are far from the spotlight. Born in Orange County, California, as the fifth child of Wayne Smith and Duilia Setacci; Justice is the fifth of nine children.
His parents work as singers. He possesses a mixed ethnicity as he is born from the union of an African-American father and Italian-French-Canadian mother. Further, the 22-year-old actor also shares a beautiful romance with his girlfriend, whom he has dated for nearly two years now.
Goes Strong With Girlfriend
The news of Justice dating surfaced after he shared a picture of himself with a girl named Raffaella. The photo uploaded on 25 June 2017, was taken during one of the couple's vacation and was quoted "un an" meaning one year anniversary in English.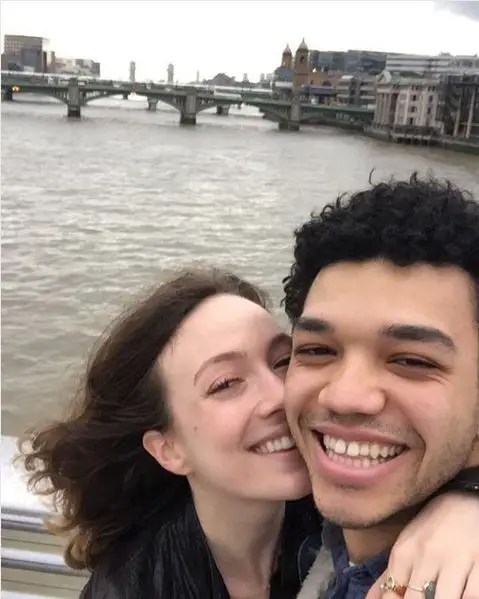 Justice enjoys a romantic getaway with girlfriend in June 2017 (Photo: Justice Smith's Instagram)
And it hinted that the couple has been dating since 2016. However, the couple had not disclosed when they first met. After their one year anniversary, the couple has been flaunting their relationship publicly in their respective social media.
On October 2017, Justice, who stands at the height of 5' 10" (1.78 m), attended an event with Raffaella and was even photographed. He shared a picture clicked by Getty Images and thanked the site for making the couple look adorable.
Moreover, Justice showered love for his girlfriend when he shared a picture of the couple on Instagram and wished Raffaella on her 22nd birthday in April 2018. He further expressed a heartwarming message in the caption and proclaimed his love for the girlfriend. He wrote in the post,
Happy birthday to my little bunny who has just turned 22 years old. I speak to you by writing this legend so you already know what I am going to write but in short you are incredible talented intelligent nice your hair is beautiful your eyes are magical I love you too much too eager to see you very soon and kiss you . you are the coolest cat in the litter #labase #lukeslobster #westsidestory
On the other side, Raffaella has also been always active at flaunting her relationship on Instagram. One of such instance is on May 2018; she shared a picture of the couple spending their time together at Upper West Side, New York.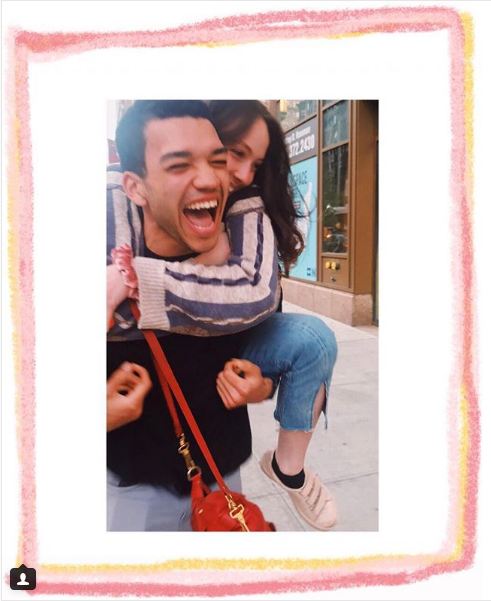 Justice and Raffaella enjoy their date at Upper West in New York in May 2018 (Photo: Raffaella's Instagram)
As of now, the couple was spotted spending a romantic time on their vacation in France. Raffaella even shared a photo via Instagram on May 2018 of Justice from Rhône-Alpes and mentioned that the couple had learned much from their time in France.
Justice is having the time of his life with a successful career and love life. Can't say if it can get any better than this.