Entertainment
Justin Ervin's Wiki: Everything You Need To Know About Him, His Relationship With Wife and Their Struggles
There is a one in a million chance to find a perfect partner in a single try. Falling in love and promising to be together forever is easy, but your journey to love is not as easy as confessing your love, as you will face different obstacles on the way to your love.
The talented cinematographer Justin Ervin knows the above case pretty well. Though he is happily married now, he had to struggle to exchange vows with his lady love. Today, let's unfold his love story and his journey to marriage.
Extraordinary Love Life Of Justin Ervin:
Justin Ervin got married to Ashley Graham, the first plus-sized model to land the cover of Vogue magazine and Sports Illustrated magazine in August 2010, after meeting her at a church in New York.
Another Happily Married Duo:- Tanja Babich Married, Parents, Salary, Height
The couple got engaged earlier that year in June after Justin proposed his lady love with a "fit me to a T!" gold band ring. He also filmed that precious moment, saying that they are recording an "episode" of The Justin and Ashley Show.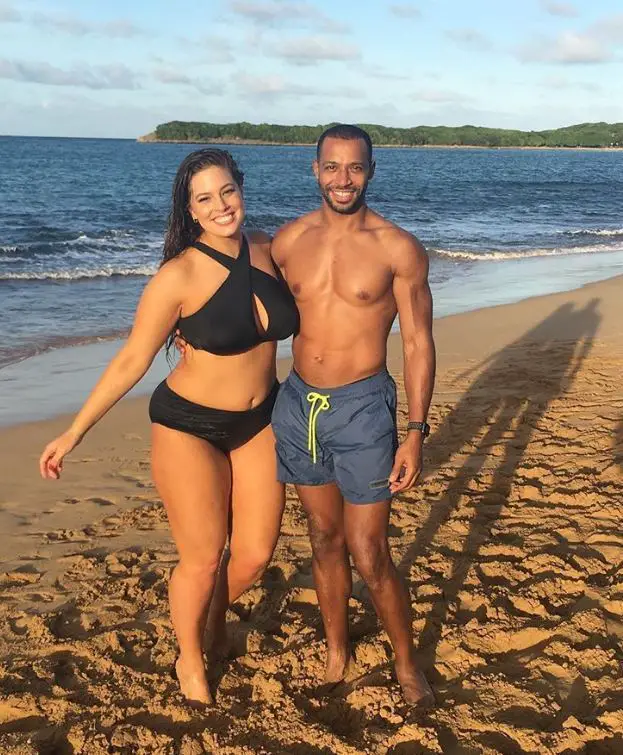 Justin Ervin with wife Ashley Graham enjoying each others company (Photo:- Asley Graham's Instagram)
The pair, who is married for around nine years, shares an immense love. Though they live on different coasts (Justin lives in Los Angeles, whereas Ashley lives in New York), they manage their time to see each other and spend some quality time together.
In an interview with Entertainment Tonight in March 2016, Justin's wife Ashley said-
"We have a rule. We don't go longer than two weeks without seeing each other. It's absolutely fabulous. I love it. We just meet in L.A. or New York. We meet in Paris, Miami. It's pretty sexy."
The pair, who are now enjoying a blissful married life, had to struggle on their way to the aisle, as Ashley's parents didn't accept Justin at first.
Ashley, who is currently promoting her new book named "A New Model: What Confidence, Beauty, and Power Really Look Like," has talked about her family's prejudices on her book.
Standing tall at the height of 5 feet 9 inches (1.75 m), Ashley revealed that she hoped her family would be color-blind, as her mother didn't see a person of color until she was 18 years old. Ashley writes-
"I never told my grandparents that the man I was bringing home was black. I naively hoped everyone would be color-blind — which is not what happened. When my grandparents met Justin, my grandmother was cordial but cold. She greeted him and immediately walked away. When it came time for them to leave, my grandparents didn't even acknowledge him. I had never seen my loving, hardworking and wonderful grandma be so hurtful and so racist. I was in shock."
Initially, being together was hard for the pair, but now they are now enjoying a blissful relationship. Either of them isn't shy to flaunt their love towards each other through social media.
According to Justin Ervin's wiki and bio, he is a cinematographer. Ervin (age 30) has worked in the popular television series, Paranormal State as a set production assistant.
Wife Pregnant In 2019
Expecting their very first child in 2019, Justin and Ashley shared the beautiful moment on an Instagram video on 14 August.
News On Different Pregnancy:- Lauren Kitt Age, Pregnant, Children, Husband
The happily married duo surprised their fans on their ninth anniversary when they revealed baby bump on the post. Feeling incredibly blessed and grateful, the news the two shared took the entire world by surprise. Having been married for a long time, it was about time the two had kids of their own.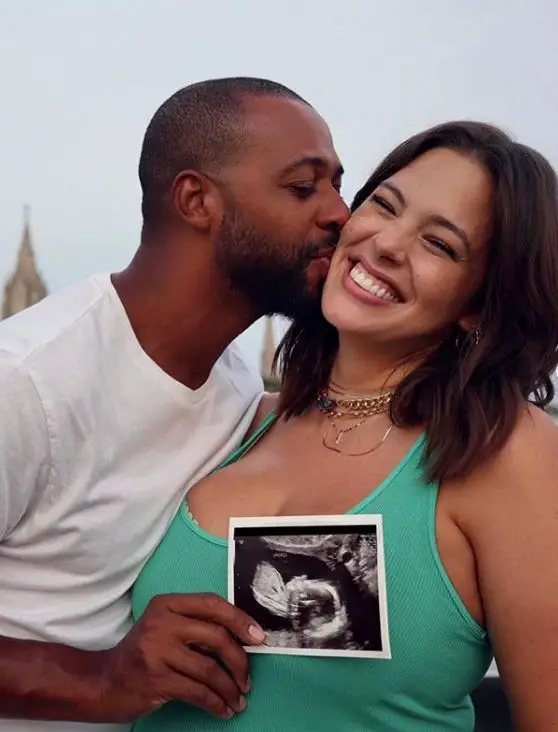 Justin Ervin and wife Ashley Graham hold their baby's sonogram on 14 August 2019 (Photo: Justin Ervin's Instagram)
Justin also posted about Ashley's pregnancy in his own account. Celebrating his happiness and enthusiasm on the topic, Justin revealed a sonogram of their baby. The soon to be dad and mom couldn't have looked happier at the moment.
Having had revealed the baby bump themselves, it is only fair to assume that any new updates on the pregnancy will also come through them.