Entertainment
Kelly Dodd Kept Her Wedding And Divorce Details To A Minimum; But Her Struggling Married Life With Husband Is An Open Book
"The Real Housewives of Orange County" star Kelly Dodd is not having the kind of marital life that she would have liked. Her marriage is something she has been trying to mend, but there is something from her past that she has not discussed, which happens to be the failure of her first marriage, which ended in a divorce.
Today, let's dig out every possible detail about her crumbled marriage of the past while addressing the struggles she has been facing in terms of her current married life.
Kelly Dodd's First Marriage Along With Struggles Of Her Current Marriage!
Kelly Dodd has been married to her husband Michael Dodd for more than ten years, and the two also have a child together, their daughter Jolie (10).
But before her husband Michale, Kelly was married to Arizona lawyer, Scott Christopher Silva. The two were not able to get along well, and they got divorced just after three years of marriage.
She has not revealed a thing, but it is said that Silva was the one, who smashed divorce papers on Kelly's face on July 12, 2004.
But what was the reason behind the failure of their marriage?
Well, some reports suggest that Silva was the one who stated that the relationship was 'irretrievably broken' and there was 'no reasonable prospect of reconciliation' while filing the divorce.
The consent decree of dissolution of the marriage read,
"Neither party shall receive spousal maintenance,"
That's all which has been revealed about the failed marriage between Kelly and her first husband, Silva.
Moving forward from her failed marriage, even her current marriage with Michael is something she is trying to fix and it struggling to do so.
In 2016, during an episode of the Bravo TV reality show, Kelly opened up about the history of her relationship with her husband of more than a decade, Michael, along with their current turmoil.
"So, my husband … I met him in 2004,"

"We got married, had a baby in 2006. I was married to him for a while, [then we] moved to San Francisco. I didn't like San Francisco. We had problems in the marriage. So, I got a job working at the Orange County Register in Orange County. He let me move … and then Michael was going back and forth."
She recalled the time when she filed for divorce after falling for a guy, which did not work out, so she eventually returned to Michael. The incident dates back to 2013.
"I filed for a legal separation, and met another guy,"

"[We] got engaged, I filed for divorce, and then me and the other guy didn't work out. I went back to my husband, stayed with my husband. This was three years ago … everything's back on track."
At the peak of their problem, Kelly said that her husband is a control freak and even compared him to Adolf Hitler.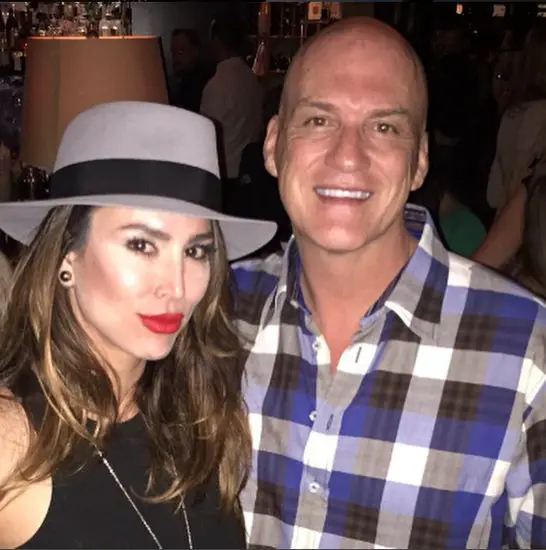 Caption: Kelly Dodd and her husband Michael Dodd have a troubled married life.
Photo Credit: realitytea.com
Furthermore, in an emotional episode of RHOC in 2016, she shed tears explaining the tumultuous relationship she and her husband were in to a fellow housewife, Vicki Gunvalson.
'It's been constant fighting,'
She further elaborated,
'It's been very rocky… one minute things are fine, the next I can't wait to get a divorce. Being married is tough.'
Moreover, Kelly recalled the time when she was in the process of getting divorced with Michael and even recalling the thought of losing her daughter suffocated her.
'I felt like I was being suffocated,'
She confessed her biggest fear as,
'That's my biggest fear. My daughter not talking to me or maybe her being influence by Michael and her not wanting to talk to me'.
Kelly also revealed that she received nothing from Michael on the occasion of their tenth anniversary.
However, the fans were very happy to see Kelly's birthday picture as things seemed to be getting better!
Do not give up on your family and the hope of mending your relationship, Kelly.
Though the updates on her marriage are not that promising, she is working things out along with her husband by the looks of it.
Recently in an interview in July 2017, she said,
"We're still married. I think we came into this season thinking, 'OK, let's not bash each other. Let's not embarrass each other.' But you forget that the cameras are on you, and it's reality, and we do fight and, you know, we do throw jabs at each other. We do push each other's buttons,"
Moreover, she added,
"Michael and I have our ups and downs. You know, one week it's good, one week it's awful. It's the same; really hasn't changed."
Furthermore, she shared,
"One month I wanna get divorced, then there's the next month where I wanna stay married, you know? It's always just evolving. It's always changing. We kind've are, like, addicted to each other, you know? I feel like I can't live without him sometimes, and he feels like he can't live without me. So, I mean, you know, we've always had that kind of relationship."
It will take time, but your efforts could as well be worth it, Kelly.
And did you know, Kelly, who is 43 in age, quoted the price of the house as 6.25 million USD while putting it up for sales, back in 2016?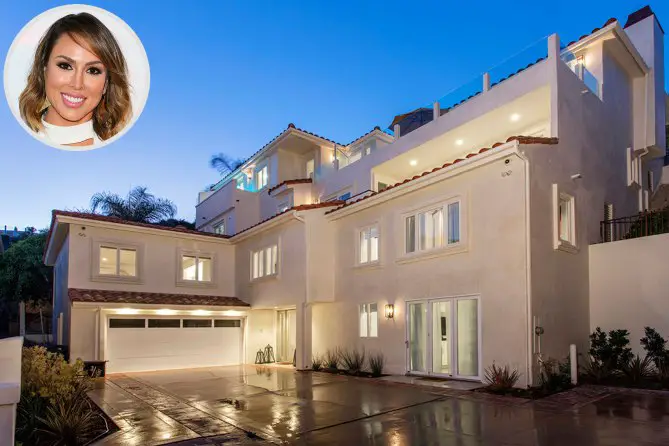 Caption: Kelly Dodd's House which she put up for sales back in 2016.
Photo Credit: people.com
The house was certainly worth the money!
Stay with us to stay updated on the life of Kelly Dodd!