Often considered Hip-Hop's first-ever "emo" rapper, Kid Cudi shot to international fame with his 2009 album, Man On The Moon: The End of the Day. He is the brainchild behind the genre's most prominent projects such as Man on the Moon II: The Legend of Mr. Rager and 808 & Heartbreak.
As it does with any rap pioneer, Cudi's musical output overshadows his personal experiences. Here's a piece highlighting some unmissable details into the Day 'n' Night hitmaker's intimate.
Gay & Daughter Related
Due to his somber music and quirky outfits choice, outsiders are quick to label Cudi a gay man.
Questions surrounding The Pursuit of Happiness rapper's sexuality only intensified when he portrayed a gay role in the 2015 flick, James White. In the movie, his character shares a kiss with the male lead. Producers later left out the scene from the film's final print.
Discussing the role, Cudi asserted being secure about his sexuality. He justified his performance by labeling himself as an artist.
Besides being a confident man, Cudi is also a loving father to his only daughter, Vada Mescudi. Born in March 2010, Vada is the rapper's number one priority. Amid custody drama, the former GOOD Music artist moved to Chicago to be near her.
Vada's biological mother and Cudi's one-time girlfriend is Jacqueline Munyasya. In 2016, a judge granted Jacqueline restraining order against Cudi after the musician sent her 168 texts in four days.
After years of wars of words, Cudi eventually reconciled with the mother of his daughter.
Dating, Girlfriend & Wife
Besides his tumultuous history with Jacqueline, Cudi enjoys a long list of industry girlfriends. Beginning in 2010, he began dating Amanda Bynes. Things seemed severe between the two as they hunted houses together. To everyone's dismay, the duo eventually parted ways.
More On Amanda:- She's not Getting Married! Amanda Bynes Declines Rumors about her Pregnancy and Marriage on Twitter
Post-split, Amanda labeled Cudi ugly while claiming that the rapper had herpes via a series of tweets in 2013. She later apologized for the remarks and blamed the hackers behind the derogatory comments.
While still with Amanda, the Erase Me rapper was in an on-and-off relationship with entertainment lawyer, Jamie Baratta. After three years of tumultuous romance, they broke things off in 2012.
Celebrity stylist Mariel Haenn is perhaps Cudi's most secretive fling. The Cleveland, Ohio-native and his once-wife prospect Mariel commenced dating in 2012 but went separate ways in mid-2013.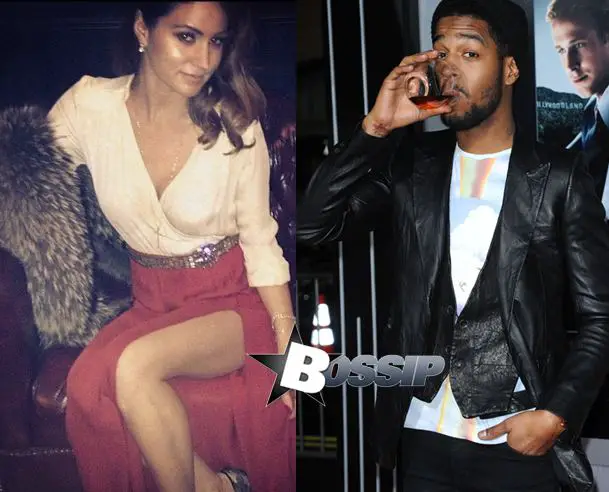 Kid Cudi and Mariel Haenn fuel dating rumors in 2012 (Photo:- bossip.com)
After Mariel, Cudi ignited a romance with actress Stella Maeve. The rapper and his one-time girlfriend Stella made several high-profile red carpet appearances before calling it quits.
Stella Now:- Stella Maeve On Hiding Her Personal Affair; Sharing Cuddling Pictures On Instagram With Boyfriend?
Following the breakup, the Need For Speed actor built romantic ties with actress Michelle Trachtenberg. The duo's affair entered the public frame in 2014 after paparazzi spotted the pair kissing.
Real Name, Family & Age
Per Cudi's birth of date, he turned 35 years of age on 30th January 2019. The Solo Dolo hitmaker was born with the real name Scott Ramon Seguro Mescudi.
Hailing from a family of five, Cudi grew up alongside his three older siblings: brothers Domingo & Dean and sister Maisha. When the rapper was 11, the Mescudi family suffered a tragedy after its patriarch Scott Ramon Seguro Mescudi succumbed to cancer.