Entertainment
Did Lucy Liu Get Married And Have A Husband? Questions Because She Is Already A Parent
Welcoming a bundle of joy is indeed a happy news, but that news creates a buzz in the media if it connects to celebrities.
The 'Elementary' actress Lucy Liu is not an exception here; it created quite a buzz when she introduced her baby boy to the world. However, that also raised curiosities amongst her fans, who craved to know if she is married or has a partner with whom she shares her child with.
Well, if you too are oblivious to the matter, let's find out the truth today!
Lucy Liu's Adorable Baby Boy And Her Marital Status
Besides being recognized as a fierce and gorgeous actress, Lucy Liu is a proud and happy mother of an adorable two-year-old baby boy, Rockwell Lloyd. Although the identity of the child's father remains confined, Lucy shared her happiness introducing Rockwell with the world via Twitter on August 27, 2015.
Lucy's representative further stated that the baby was brought into the world via gestational carrier, also known as surrogacy.
'' I can confirm that Lucy Liu is the proud mother of Rockwell Lloyd Liu, brought into the world via gestational carrier. Mom and baby are healthy and happy.''
However, Lucy received negative criticisms for having a baby through surrogacy. Sharing her two cents on the matter to CBS news, Lucy gushed,
"I didn't really think about it at all. I just went ahead and did it ... I didn't realize there was criticism until after I sent out the information that I had my baby through a gestational carrier and my friends said, 'Don't listen to what some people are saying.' I didn't realize people were saying anything negative!"
She further said; the most important thing is to love and parent a child rather than focusing on the surrogacy,
"It doesn't matter the machinations of how things occur. How you love and parent a child is most important. That's the support system, really."
However, having a baby raised a handful of questions amid the fans, who became curious if the actress is married to a husband or has a partner.
Despite the surrounding mystery, what is known are the facts regarding her previous dating and affairs.
Lucy was previously in a romantic dating affair with Isreali-American billionaire businessman, Noam Gottesman in 2010. As per sources, they shared a private relationship for four years.
A source close to the couple even disclosed to PageSix that Lucy had Israeli bodyguards following her around.
They were famously spotted taking a stroll around the historical centers of Florence, Italy back in July 2010.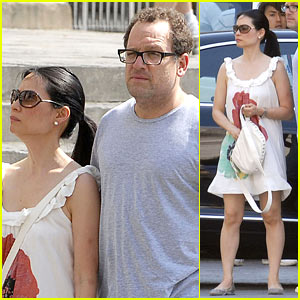 Caption: Lucy Liu with Noam Gottesman in Italy.
Photo Credit: Justjared.com
But, the couple broke up around 2014. As of now, Noam is married to fashion designer Reed Krakoff since 2015.
Lucy had also been involved in romantic affairs in the past with actor Will McCormack. Lucy also dated the writer-film director Zach Helm; they even had plans on exchanging wedding vows in 2004.
Lucy even talked about their plans and gushed that she plans on keeping their marriage quiet.
"Neither of us are into big, showy events and we talked about a quiet marriage, somewhere with just a few close friends and family and no big deal, I know that when you're involved with Hollywood it's almost expected that you will put on a big extravaganza or do something outrageous, but I'm not like that."
However, the duo parted ways without citing the actual reason behind them breaking up!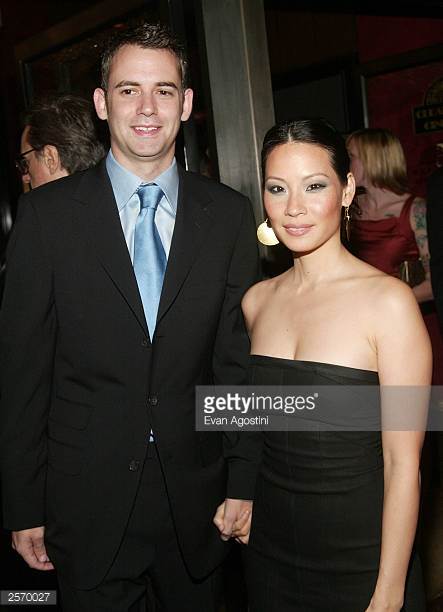 Caption: Lucy Liu once had plans on getting married to Zach Helm!
Photo Credit: Gettyimage
Born on December 2, 1968, in New York City, Lucy Liu is a famous actress born to immigrant parents, mother, Cecilia, and father, Tom Liu.
But unfortunately, Lucy lost her father this year in November; she paid tribute to her father by uploading an image on Instagram with a heartbreaking caption!
Lucy is professionally well-known for justifying a lead role in the 2000 film 'Charlie's Angels' alongside Drew Barrymore and Cameron Diaz. She is also popular for the character 'Viper' in the animated movie, 'Kung Fu Panda.'
Additionally, she has played as a villain depicting the character of 'O-Ren Ishii' in the hit movie 'Kill Bill.'
Think we're missing something? Do let us know in the comment section below!