Entertainment
NBC News' Dylan Dreyer Loves to Cook in Leisure, Her Married Life Camera-Man Husband, Brian Fichera, Divorce Rumors?
It comes as no surprise that most of the women who are doing jobs can hardly give time to their home and family. Here, we attempt to disclose more about such a person, who invites us to see the heart of her home. Let's know who she is and what's there it is about her life we are yet to know.
Dylan, a Metrologist! What else?
She is none other than Dylan Meyer Dryer who serves as an American television Meteorologist and reporter for NBC's News. She is weather anchor and rotates with Sheinelle Jones in the Orange room on Weekend Today and MSNBC on Weekends. Dreyer joined NBC News in September 2012 after working at NBC station.
Dylan Dreyer is not only good at covering weathers but also enjoying cooking. When she's not reporting on weather brewing across the country, TODAY meteorologist - Dylan Dreyer - prefers to be at home cooking up a storm.
Loves to Cook!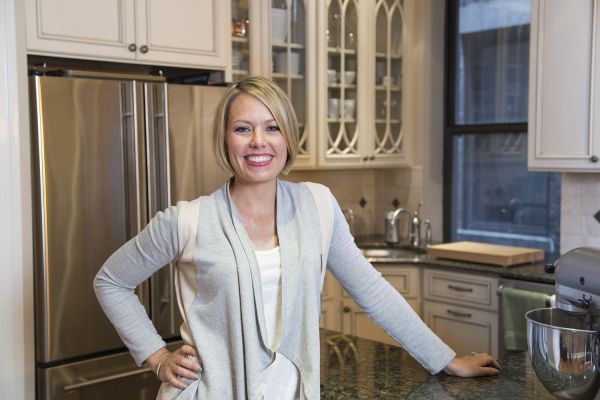 Caption: Cooking Enthusiast in her Kitchen
Source: today.com
As part of TODAY's original series "At Home with TODAY, " Dylan is inviting us over to her Manhattan apartment to show us her favorite room in the home her kitchen. As she loves cooking, she said -
"I love that the kitchen is open to the rest of the living space, " Dylan said about the apartment's open floor plan. " I love to cook and this way I don't feel like I'm removed from everything else going on while I'm in the kitchen.
Marriage and Husband; Any Divorce Rumors?
Moving on to the hot weather reporter's personal life, she is a married woman. She got married to Brian Fichera in 2012. There had never been much news about Dreyer dating or having an affair or a boyfriend. The only news we have of her love life is her marriage.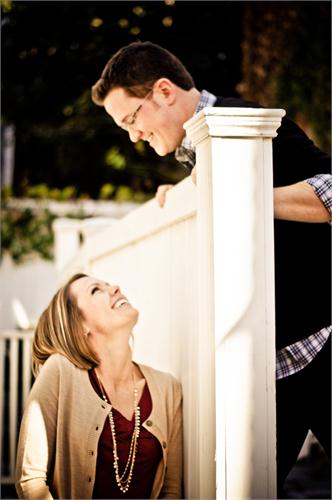 Caption: Newly wed couple Dylan and Brian looking romantically into each other eyes with a feeling of love.
Source: ourwedding.com
The couple even has a whole website dedicated to their marriage dylanandbrian, which includes pictures of them, their wedding party, information on the guests who came to their marriage ceremony, their honeymoon pictures and more.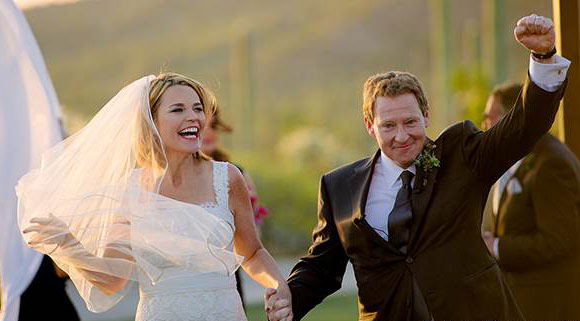 Caption: The newly wed couple after their wedding ceremony expressing their happiness and pumping in delight.
Source: ourwedding.com
They are currently residing in New York. Though the couple is married since 2012, they haven't yet welcomed any children. But On June 10, 2016, Dylan Dreyer announced that she is pregnant with her first child, baby boy.
Joined by her husband, Brian Fichera, she told the TODAY anchors it's finally starting to feel real now that they've started buying baby products.
Do you want to know how their relationship is going?
The couple is loyal to each other and doesn't love to keep any privacy from each other. And because of this, there have been no rumors about Dreyer's extra-marital affairs or even divorce.
Pre-baby Vacation!
Dylan Dreyer and her husband who is NBC Nightly News Brian Fichera are expecting a baby in December and recently visited a little pre-baby vacation to Santa Monica, California.
"It's a miracle, and it's crazy to think that there's a baby growing inside of me!" Dylan said from the venue.
Newly born son!
Brian Fichera and Dylan Dreyer, the today show meteorologist, welcomed their first child together. Dylan Dreyer, now 35, gave birth to a baby boy on December 17, 2016.
Fichera who is a cameraman for NBC Nightly News wrote on Instagram:
"From this day forward my entire life is dedicated to always being there for our son. Dylan is doing amazing baby is doing amazing!!! Thank you all for your kind words!!! Cue parenting!"
And on the very next day, Dylan Dreyer shared the first pics of her son on Instagram and wrote:
"Arriving right on schedule in a snowstorm...the love our lives is finally here. Meet Calvin Bradley Fichera: 11:52am, 8.3lbs, 20.5" long. And by the way, childbirth is no joke!! OUCH!!"
Caption: Dylan Dreyer and her son saying hello to today's show host duo: Sheinelle Jones and Craig Melvin!
Video credit: today.com
Dylan Dreyer isn't quite back from her maternity leave quite yet, but it didn't stop her and her newly born baby Calvin Fichera from saying hello to today's show host duo: Sheinelle Jones and Craig Melvin!
The new mom, Dylan Dreyer, and her son video chatted with the anchors Jones and Melvin on March 4, 2017, and allocated on what everyone wanted to know: how Calvin Fichera is doing!
Brian Fichera is a studio technician currently working at WHDH. As he came to prominence because of his wife Dreyer who is a popular meteorologist and reporter. Dylan Marie works for NBC News as television Metrologist. She is American by ethnicity. She works as a weather anchor. Dylan started working at NBC Station in Boston in 2007 before joining NBC in 2012.