Entertainment
Nico Tortorella Comes Out Clear With His Sexuality While With Girlfriend; Reveals Dating Girls Is Hard
After surfacing in the story for gay activities actor, Nico Tortorella clarifies about his sexuality by disclosing his ongoing relationship with a girl after he confessed about the dating difficulties.
Is the disclosure of dating a girl is to hide his gay image or is he a man holding a bi-sexual personality?
Conflict in Sexuality, Dating Male As Well As Female:
In the late year of 2016, Nico Tortorella confessed about hooking up with blogger Kyle Krieger in the podcast of "The Love Bomb." When disclosing about the budding relationship with Kyle, the actor spoke about initiating the connection as a long distance which bloomed with the passing of time.
Caption: Nicco reveals about his love for Kylie through his podcast "The Love Bomb" (2016).
Since then the pair gave relationship goal and started to spend quality moments in their favorite destinations.
When revealing about his relationship with Kyle to the newnownext.com, he said,
"It was pretty much game on from the beginning. It just worked immediately."
But unfortunately, the relationship could not last for more than six months after dating since the early month of January 2016. When talking about the key reason for the breakup, Nico through the podcast blames himself and his busy schedule for the downfall in their relationship while at the same time also confessed his love for Kyle despite the separation whereas no details of Kyle relationship got revealed.
Similarly, in an interview posted by newnownext.com Nico admitted about hooking up with his male friend during his High School and confessed about his sexuality to be a bisexual. He mentioned:
"This is going to sound fucked, but I knew that he was struggling. And I was like, Look, if I hook up with him, maybe it will make things easier for him, We hooked up. The more I'm having these conversations, the more comfortable I am identifying as bisexual. I've been so hesitant about using the word for so long because it does have a negative connotation in our generation."
Nico in addition to his bisexuality personality addresses his life to be an open book where every individual has right to choose their life from their perspective. As posted by the Huffingpost.com he confessed about difficulties in dating a woman rather than a man and said:
"I think that everybody has the right to do what they want and be the person that they want to be, as long as it's effecting positive change in the world. So sometimes I date boys not because I'm gay, necessarily, but because I'm confident."
While in the early month of August 2016, Nico surfaced in the gossip for dating the High School Musical actress Olesya Rulin. The scandal turned out to be true after Nico was caught spending a quality time with his girl in the territory of Russia on his 28th birthday when Rulin tweeted about her love,
Olesya and Nico celebrated, Nicco's 28th birthday together,
It looks like the relationship lasted for few months of 2016 as at present the actor is in an on and off relationship with Bethany Meyers while Olesya is reported to be single. Though Nico has not stated about his meeting events with Meyers, the pair is reported to have known since past nine years.
In previous years Nico has dated several faces of Hollywood, but the link up with Sara Paxton only surfaced. The couple had dated for the year 2009 to 2012 while Sara Paxton at present is reported to be currently single.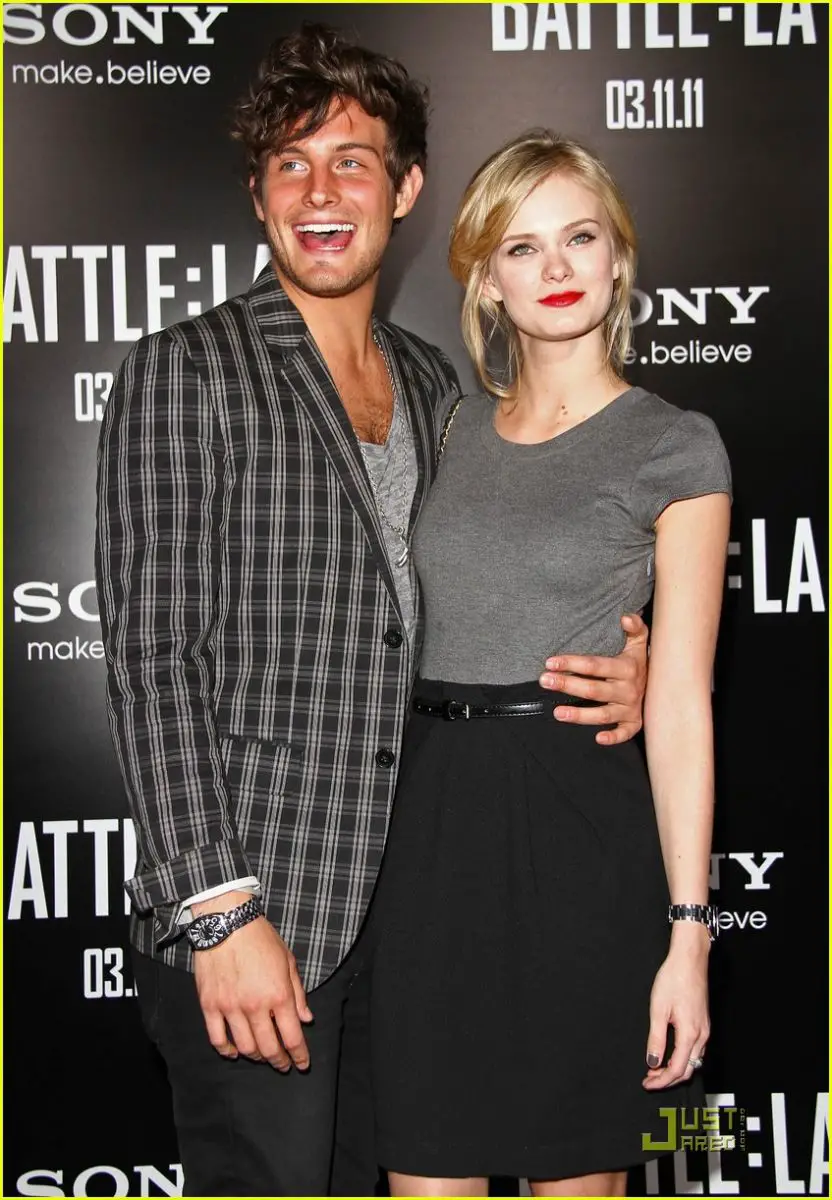 Caption: Nico Tortorella with Sara Paxton at the Battle event in Los Angeles (2011).
Photo Credit: dailymail.co.uk
With so much of dating story in the past, the actor though at the moment has a girlfriend but he is neither married nor had a wife in the past. Who knows Nico will eventually settle with his girl only after he is particular about spending the rest of life with her otherwise there is also a chance for him to settle with a man as he finds a woman to be somewhat difficult. So, till Nicco reveals about his plans with Meyers, we are bound to sit back and enjoy their shared romance.