Entertainment
Pepe Aguilar Talks About Horror When His Wife Got Kidnapped; Rocky Family With A Son Behind The Bars
The kidnappers have their motive behind kidnapping someone, but the family of the kidnapped person suffers the most. The family also goes through emotional turmoil, and the world comes crashing down on them.
Pepe Aguilar went through the same horrific emotion in his life when his wife got kidnapped. Life became further harder for the family, as his son was behind bars. So how did Pepe's wife got kidnapped and why was Pepe's son arrest? Let us find out.
Pepe Aguilar's Wife Kidnapped!
In an interview on September 9, 2013, Pepe Aguilar opened up on the horrific incident of his life when his wife, Aneliz Aguilar Alvarez was kidnapped and held for ransom.
While sharing the terrible event, he said that he called his wife, Aneliz but she did not pick up his call and finally when she received the call, she said something bizarre which made no sense at all. He recalled those moments as,
It was the type of kidnapping that they're calling them "express kidnappings." What they do is they kidnap you and they put you in the trunk of your car just drive you around take your car, take your money, go to the ATM get all the money they have and then after 4-5 hours drop you in the middle of nowhere.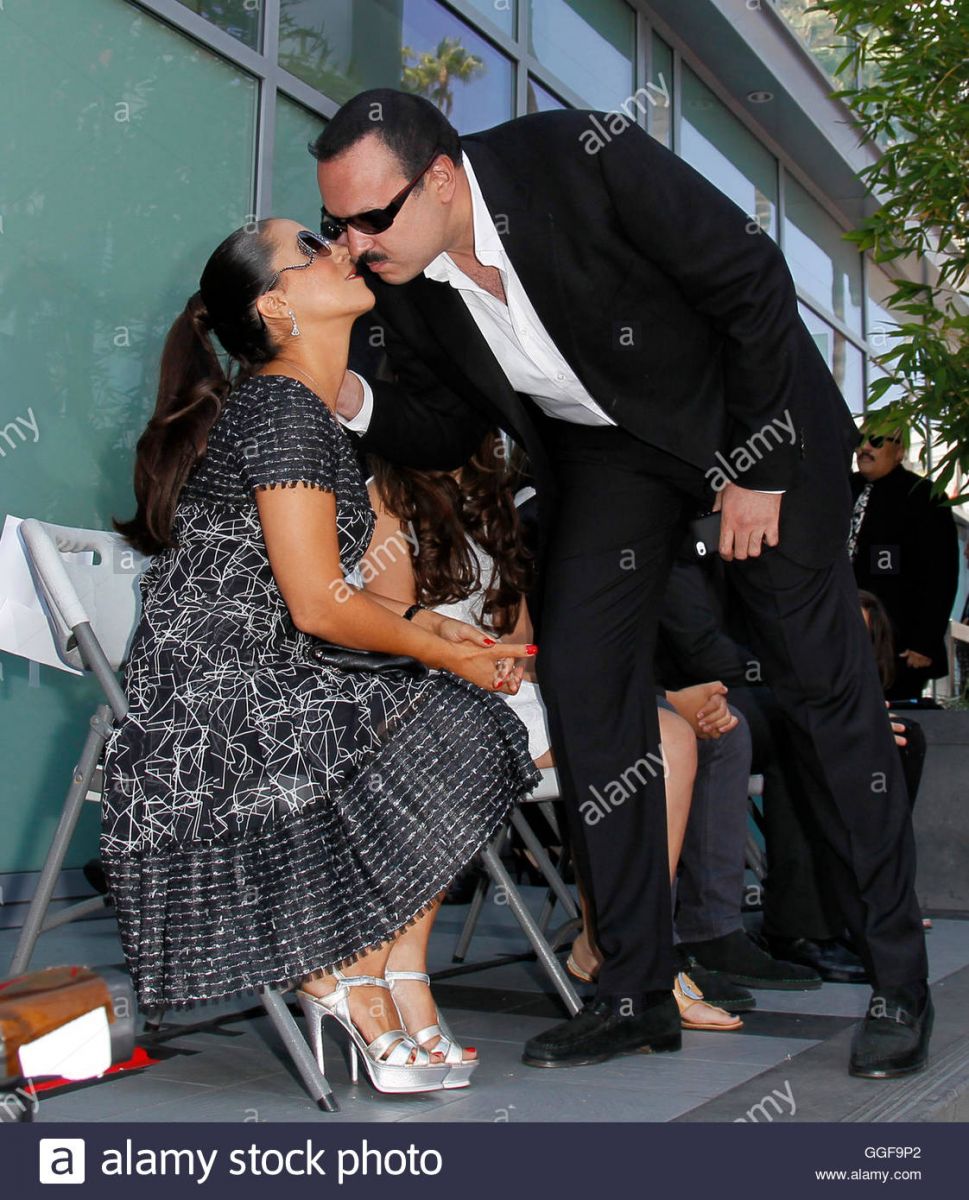 Caption: Pepe about to kiss his wife Aneliz at an award ceremony in July 2012 in California.
Photo Credit: Alamy stock
Pepe Aguilar Arrested on Human Smuggling Charges!
Pepe had already gone through a terrible incident of wife's kidnapping and in addition to the misery, was the arrest of his 24 years old son. Pepe's son Jose Emiliano Aguilar was arrested on March 14, 2017, under the charges of human smuggling, as he was allegedly smuggling four Chinese men into the United States by hiding them in the trunk of his car.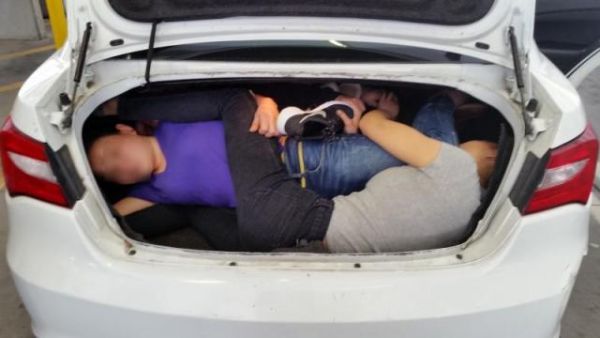 Caption: Four Chinese men were hiding in the trunk of Jose's car that was caught red handed on March 14, 2017.
Photo Credit: losangeles.cbslocal.com
As reported by Los Angeles, according to the court documents, Jose faced legal charges for the attempt to cross into the United States, when he was caught red-handed at the San Ysidro Port of Entry in San Diego. He was accompanied by a female passenger as well.
The officers of U.S Custom and Border Protection (CBP) searched his car, Chrysler 200 with a K-9 unit and found four Chinese citizens with non-official documents to enter the United States. And as a part of the investigation, the car was seized.
During the interview with the officers, the Chinese men revealed that they had agreed to pay Jose the amount between $3000 and $60,000 for the successful smuggle into the United States. Among four two of them were heading to Los Angeles and other two were headed for New York.
Following the arrest, Jose was released on paying $15,000 bond and was ordered to live with his mother. Moreover, he was not permitted to leave Southern California and was sent for counseling. And the four Chinese men were under an immigration hold awaiting for the deportation proceedings.
Jose's attorney Jeremy Warren released a statement in the regarding the incident.
"We understand the interest in our client Jose Aguilar because of his father's musical career. However, this case has nothing to do with Pepe Aguilar. Jose Aguilar is young man who will address this matter in court, and not in the press. We understand that Pepe Aguilar will provide a statement shortly. In the meantime, we ask that you respect the family's privacy."
A Glimpse On Pepe's Children:
Pepe shares four children, two daughters- Aneliz Aguilar and Angela Aguilar, and two sons Leonardo Aguilar and Jose Emiliano Aguilar with his wife, Aneliz Aguilar Alvarez. And Pepe's family is musically inclined, and all his children are singers, similar to their father.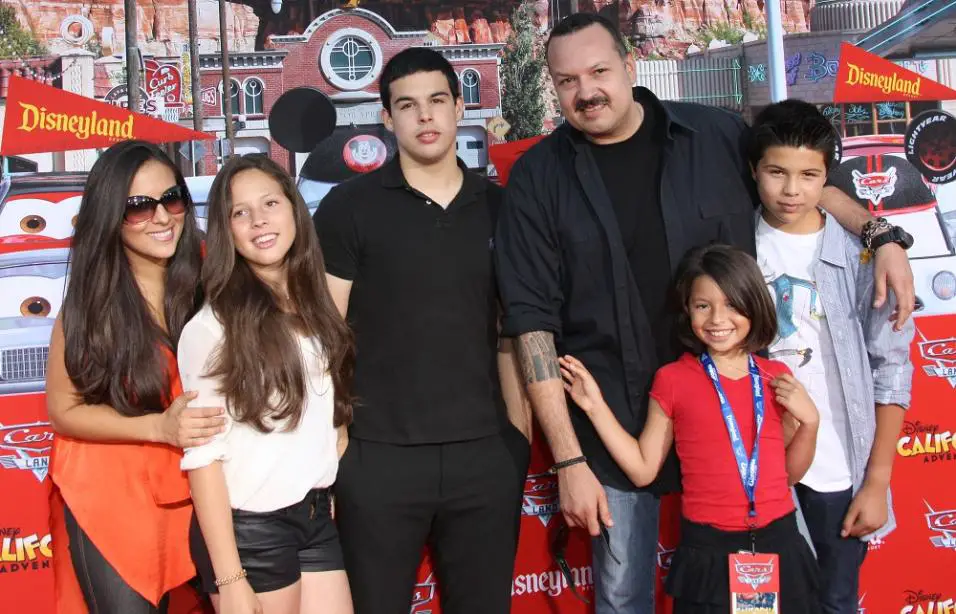 Caption: Mexican Superstar Pepe Aguilar posing for a picture with his wife and four children.
Photo Credit: Getty Images
The man with a towering height of six feet four inches, Pepe, has tried to balance his personal life along with career. Moreover, he has entertained his fans with his performances, and we hope he keeps on rising high in his career!
Stay with us for the emerging details on Pepe Aguilar!