Entertainment
Presenter Rachel Schofield: All You Need to Know, Married Life, Husband and Salary
When we are a big fan of a celebrity then we desire to know every possible detail about the life of the celebrity, don't we? So today, we have brought to you all the information you need to know about BBC's very own Rachel Schofield. Also, we have brought answers to the most asked questions including- Whom did she marry? Does she have any children? Let's dig in to find the answers.
Rachel Schofield's Married Life and Husband:
Rachel Schofield met her husband Jeremy Vine- Newsnight reporter, at a gala dinner. Vine again got the chance to meet Schofield while touring the country, in the run-up to the 2001 general election. He initially worked in a local radio when he was at Newcastle and again met Rachel while she was working at the BBC's Look North.
The two eventually started dating, and Vine proposed Schofield in early April 2002, while she was working on You and Yours. The couple got married on September 2002, in a Devon village church.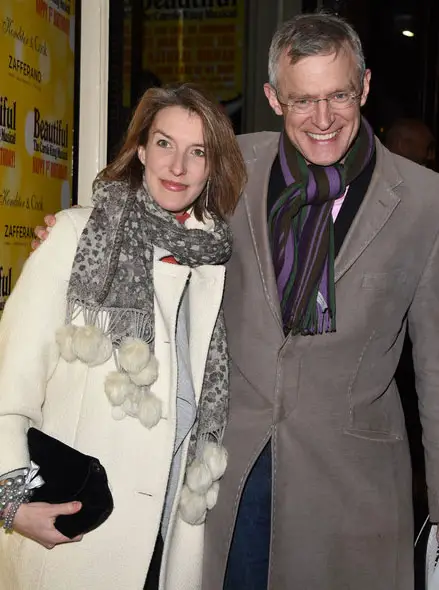 Caption: The happily married couple Rachel Schofield and her husband, Jeremy Vine.
Source: belfasttelegraph.co.uk
Though this is Vine's second marriage, Vine and Schofield have been married for fifteen long years. They have two beautiful children together, two daughters Martha Vine (13) and Anna Vine (10).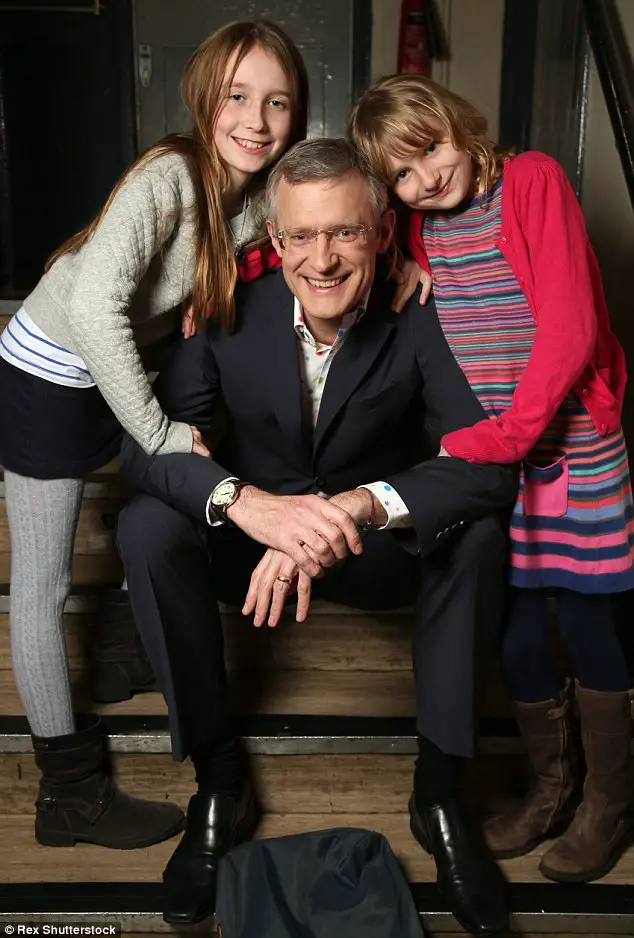 Caption: Jeremy Vine with his two lovely daughters Martha Vine (13) and Anna Vine (10).
Photo Credit: Daily Mail
And Jeremey Vine's daughters are an apple of his eyes and loves them a lot, and when he had a chance to meet Taylor Swift, he took his daughters along as they happen to be the big fan of Taylor Swift.
Schofield keeps her private life under the wraps. Therefore she doesn't have any social media accounts like Facebook, Instagram or Twitter.
Now let's talk about the professional life of Rachel Schofield, shall we?
Professional Journey of Rachel Schofield:
Rachel Schofield started her career as a journalist at the BBC in 1999. She was a reporter at BBC Radio Newcastle and also for BBC Look North. Schofield also worked for BBC Radio Four for some time as a reporter, where she covered stories about consumer and social affairs and handling issues from American senators to French prostitutes. She later joined BBC News team. Rachel resigned from her post at BBC News in September 2012, although she came back on a freelance basis.
In an interview with TV Newsroom, she reveals everything about her career. From her best and worst on-air moment, her reason behind choosing News broadcasting, to giving advice to the newcomers.
And talking about her Best on-air moment, Schofield said,
"a good day is knowing you've grilled a politician to just the right degree of crispiness, kept a boisterous discussion in hand and got the best out of a nervous guest who's not at home in the studio. It's not glamorous, but it's the staple of the news presenter."
Also, she shared the Worst on-air moment and said,
Just the usual Auntie's Bloomers fodder I'm afraid – attempts to pronouce obscure Polish political leaders degenerating into giggles; co-presenters writing rude comments on scripts to try to put you off your stride; mouthfuls of sandwich at just the wrong moment. The studio is actually a pretty tame environment – if you want really cracking cock-up stories you need to be out in the field.
Moreover, she revealed her reason for choosing the news broadcasting and explained,
The variety of working on a rolling news channel is fantastic – it's stretching mentally to be across so many issues and it's endlessly interesting. And knowing you are the first port of call for people who want reliable, accurate information with as much analysis and context as we provide is a real privilege. Is that too pompous? How about – a highly trained make-up artist can transform you from bleary-eyed, dreadful-haired monster to super-groomed screen totty in 20 minutes?
Furthermore, she gave the words of wisdom for the aspiring journalist and stated,
"Show you mean business by getting as much unpaid experience under your belt as possible in your spare time. Saying – when you're 18 – that you want to be a journalist but you've never spent time on a local paper or in a newsroom won't impress anyone. Know your facts – politically and internationally – but don't be scared to suggest new ideas and creative treatments too. News can become very formulaic and a bit of radical thinking comes in useful. And everyone says it, but you don't need to do Media Studies … get the best degree you can and bags of work experience and then look into postgraduate courses."
In her more than a decade-long career, she surely has become very popular and is in a lot of demand. The exact figures of her salary and net worth have not surfaced in the media, but we can say that she earns in millions.
Rachel's Short Bio:
Rachel Katherine Schofield was born in Winchester, Hampshire, England, in 1976. Rachel grew up in Winchester, England. She attended St. Margaret's School. She also obtained a first class degree at the Durham University in Modern European Languages (Italian, German, and French). She is an English news presenter and journalist, working for BBC News.