Entertainment
Rebecca "Becky" Quick Divorced First Husband to Marry CNBC Exec Matthew Quyale
Co-anchorwoman of CNBC's financial news shows "Squawk Box" and "On The Money," Rebecca (Becky) Quick is undoubtedly gorgeous and talented. Her ability to enrapture people with her outstanding communicating skills and enduring beauty is something very amazing.
She has dazzled many men, and the vast majority of them would love to date her, but unfortunately, she is happily married to her husband Matthew Quayle, who is an executive producer of Squawk Box.
Married Life, Husband, and Divorce History:
According to Wikipedia, she was previously married to Peter Shay, a computer programmer by profession. But other informational sites like IMDb, have suggested Kevin Cahillane as her first husband.
Caption: Rebecca's Ex-Husband Matt Quayle
Source: cnbc.com
Do both the names Peter and Kevin indicate the same person? Most importantly, did she divorce her first husband to marry CNBC exec Matthew Quayle?
We are particularly inquisitive to know the reason behind the divorce with her first husband, aren't we?
A vague website has posted an article that suggests Rebecca Quick being in a relationship with Matthew Quayle while she was still hitched to her first husband.
Her Children/Kids:
Since rumors are always rumors until they are checked, we don't know whether she was seeing Matthew or not when she was still married to her first husband. However, Rebecca is now living in a married bliss with her husband Matt and their children.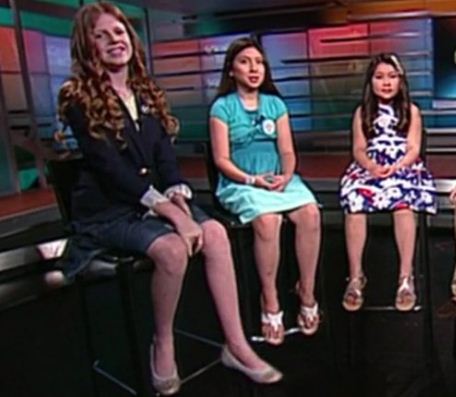 Caption: Rebecca and Matthew's three daughter
Source: businessinsider.com
Though her first marriage was not successful, she found a loving and caring lover in her second husband, Matthew.
They are active on Twitter. Aren't they?
Married to Mathew Quayle in 2008, Rebecca has been with him for around eight years and still has lot more years to live with him. She, with her husband Matt, has been parenting four kids together, three daughters and a son Kyle Nathaniel Quayle, born on August 15, 2011.
Becky Quick's Short Bio
Rebecca "Becky" Quick, an American television journalist, was born on July 18, 1972. She attended Rutgers University from where she earned a BA in Political Science in the year 1993. At that time, was an editor-in-chief of The Daily Targum.
Throughout her journalism career, she has interviewed some of the world's most powerful financial power brokers and investors like Bill Gates, T. Boone Pickens, Warren Buffett, Jamie Dimon, Alan Greenspan and Charlie Munger.
Currently, she co-anchors CNBC's financial news show "Squawk Box" alongside Joe Kernen and Andrew Ross Sorkin. She also hosts "On the Money".