Entertainment
Shaun Sipos, Age 34, Not Married Yet. Still Dating With Actress Girlfriend Stephanie?
If you are a talented and dedicated actor, you need no time to make a break in your acting career. To get established in the entertainment industry is not a joke. If you are established once, it's obvious to have a number of fans and followers.
Likewise, the Canadian actor Shaun Sipos has numerous female fans whose heart was broken when Shaun revealed his affair with actress Stephanie Fantauzzi. Today we are going to find out whether he is still in a relationship with Stephanie or not.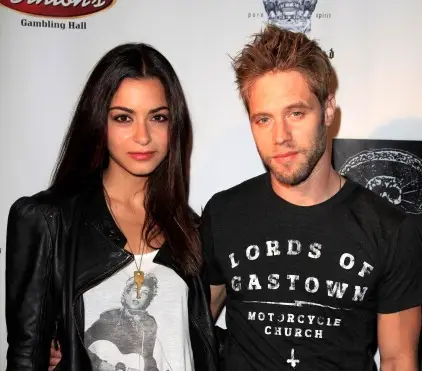 Caption: Shaun Sipos and Stephanie Fantauzzi at the Velvet Margarita's 10th Annual Cinco de Mayo Benefit with Annual Charity Celebrity Poker Tournament at Velvet Margarita on May 4, 2013, in Hollywood, California.
Source: gettyimages.com
Girlfriend and Dating: Actress Stephanie Fantauzzi?
Shaun Sipos, 34, was in a relationship with actress Stephanie in 2012. Shaun even tweeted saying "I love Stephanie."
However, they tried to maintain privacy in their relationship. On June 2012, they were spotted together at Judi's Deli in Beverly Hills Los Angeles. They were having lunch together. Since then, there is no any news about their public appearance as a couple.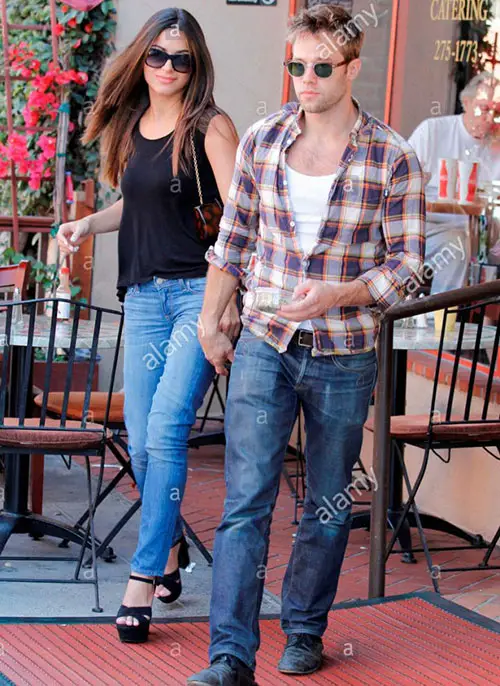 Caption: Shaun and Stephanie after eating lunch together at Judi's Deli in Beverly Hills Los Angeles, California(28 June 2012)
Source: alamy.com
Still Dating Stephanie? Or Married?
Actor Shaun who is not yet married has not revealed any information about his affair. However, he still seems to be in a relationship with his girlfriend Stephanie as there is neither any news nor any rumors about their separation. They are even active in sharing comments on Twitter.
Shaun is not a gay at all. If he and Stephanie are still together, then that means they have been in a relationship for four years, i.e. from 2012. We hope that their relationship grows stronger with time. Wouldn't it be exciting to see Stephanie Fantauzzi as Shaun's wife?
Shaun Sipos's Short Bio:
A Canadian actor Shaun Sipos was born on October 30, 1981, in Victoria, British Columbia. Shaun, who is in his mid-thirties, is best known for appearing on The CW series Melrose Place (2009-2010) where he portrayed the character of David Breck.
Likewise, he is popular for portraying the role of Jack on ABC series Complete Savages (2004-2005). His recent acting credit includes CSI: Crime Scene Investigation (2010), Life Unexpected (2010-2011), The Vampire Diaries (2013-2014), and Dark Matter (2016).