Entertainment
Lauren Jauregui Dating Status Now; Does She Have A Boyfriend Or Girlfriend?
After appearing in the X-factor season two, Lauren made her epic start in the music industry through the band Fifth Harmony. Battling with cultural identity and sexual orientation, Lauren has made it clear that she is a bisexual Cuban American and she is proud of it. After dating her former ex-girlfriend....Lauren is currently spotted dating her new beau......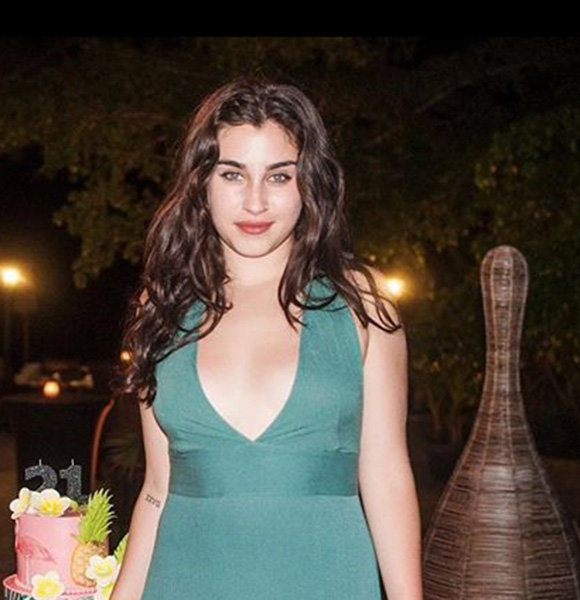 For the American singer Lauren Jauregui, she has her own success mantra and prefers to define her own through self-confident and some love.
Just at the age of 22, the pop star's fame was born after joining the X-Factor season 2 and later, when she became a member of the girl band 'Fifth Harmony', rest is history!
However, the path of stardom came with the cost of struggles and battles, be it in her ethnicity or her sexuality, affecting her dating life. Dating both boys and girls, the proud Cuban American singer has attracted all sorts of attention to her romance!
Coming Out As A Lesbian: Romance Stirred With Girlfriend Lucy!
After coming out as bisexual on November 2016, through her open letter published in Billboard for Trump supporter saying:
"I am a bisexual Cuban-American woman and I am so proud of it,"
The 22-year-old 'Stranger' singer officially let her fans know about her sexual orientation.
It was after his incident that she confidently declared her love with best friend Lucy Vives. The duo, who were wrapped with fear to come out publicly, participated in a photo shoot on November that same year.
The photographer Nicole Cartolano then reported saying that:
"Both girls trusted me to photograph them together as sort of a coming-out, but they were nervous how their families would respond and the publicity they'd attract, especially from the Latin American community"
The photo that was later released showing the sensual and empowering side, was a powerful message for people of the LGBT community to embrace themselves and be okay with who they love.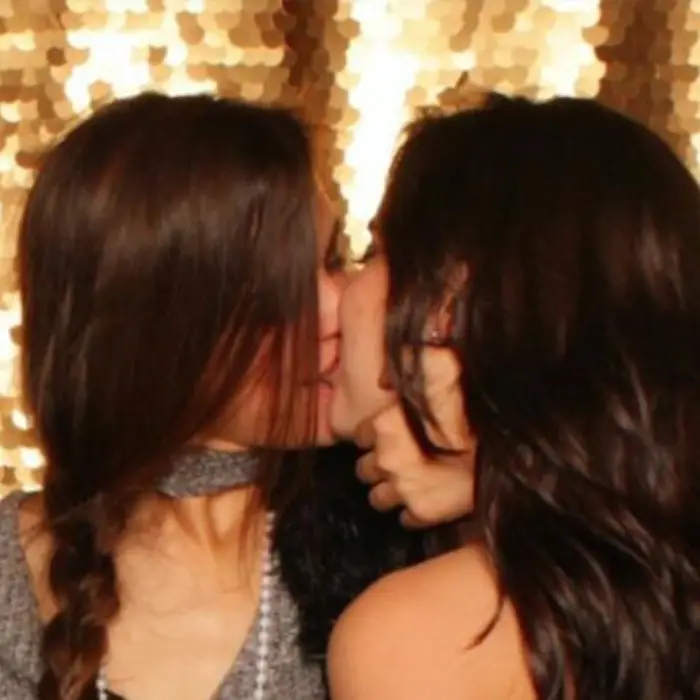 Lauren sharing her sensual affection with her girlfriend Lucy (Photo: Lauren Jauregui's Instagram)
The couple who went on and off in their relationship called it an end after dating for a brief period of time. Being a long-term friend, however, the duo has not failed to keep their friendship lively as same way before.
Read Also: Janelle Monáe & Tessa Thompson Dating Revealed As 'Ragnarok' Actress Outs As Bisexual
Fifth Harmony star, however, didn't have a smooth road coming out. The Work from Home singer's big news left loops for the public to create their own shopping theory of her with the former band member, Camila Cabello.
The constant big guesses about the imaginary connection between the two got so strong that it left the artist with zero tolerance.
Discover More About The Fifth Harmony Members: Normani Kordei Hinting a Dating Affair? Meet Her Possible Boyfriend
Having enough of their untrue love story, Lauren tweeted saying:
"I hate (the shipping theory) because it's invasive, scary, delusional, disrespectful to us both and was never real…ever"

Lauren tweets back after being questioned about Camila (Photo: Glamour.com)
The musician however through her rage made it clear about the fan's misconception about the unnatural relations and put an end to their stereotypical queer comments.
Switches Back To Dating Boys: Boyfriend All Over Social Media!
After being comfortable in her own skin and fighting unrealistic claims, Lauren has now cut short all the potential girlfriend rumors after announcing her new relationship with her boyfriend, Ty Dolly $ign.
It was on Instagram that the "Worth It" singer went official about her relationship with the post of the duo along the caption 'I miss you' In October 2017.
Read Also: Once Engaged Ally Brooke Dating Anyone After Split With Boyfriend? Or Too Busy Working On New Music?
The pair has who is now currently dating have created some musical magic together after releasing the hit song "Work From Home" with Ty Dolly featured in it along Fifth Harmony.
Adding more to the fan update, Lauren then posted an adorable birthday post for her boyfriend on Instagram after he turned 33. Her series of thank-yous and love note made her follower about her inexplicable emotions towards her boyfriend.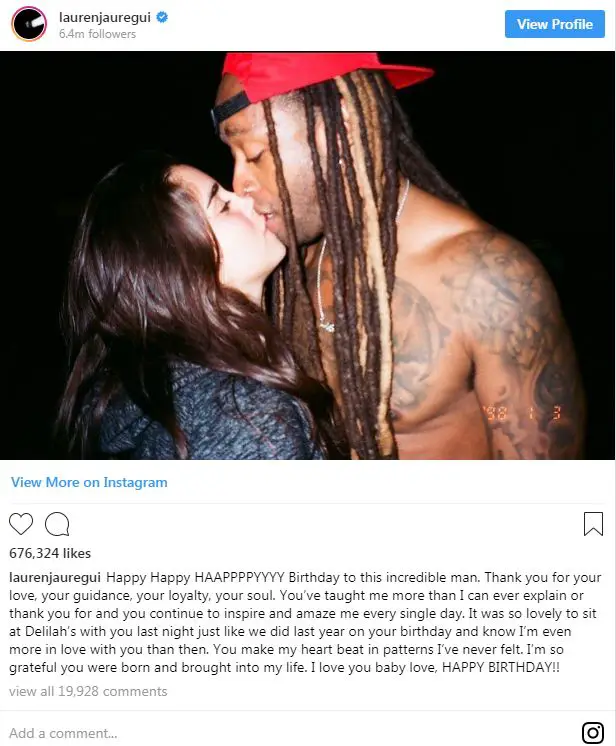 Lauren shares a birthday post for boyfriend Ty Dolly $ign who turned 33 (Photo: Billboard.com)
Previously having dated some of the most hotshot heartthrobs, starting from Luis Felipe Santos to her 8 months relationship with Brad Simpson, Lauren has finally found her connection with Ty Dolly and has grasped the true meaning of love at last after ages!