Entertainment
Sophie Cookson Budding Dating Affair Off-Set? Talks About On-Screen Chemistry Making Unclear if She Has A Boyfriend
"Gypsy" actress Sophie Cookson is a beautiful and a very talented person. The talent she possesses has helped her accumulate an ample amount of success in her career.
But is her professional life the only thing that matters to her, as she has often been less open about her personal life? It is something that the fans have been wondering, as she has a very secretive personal life.
Today, let's take a peek into Sophie's personal life and get to know her dating relationships beyond the camera.
The Sought for Love Life of Sophie Cookson: Has A Boyfriend Off Screen?
Sophie Cookson has had on-screen matchups in her life, but what about her life off the cameras? Does she have a boyfriend in her life in real?
Well, we know that she has been involved in romantic matchups in some of her projects, like the Netflix series, "Gypsy" where she portrays the role of Diane, the ex-girlfriend of Naomi Watts' patient Sam (Karl Glusman).
Caption: Sophie Cookson Talks About Her Netflix Show Gypsy, Published on Jul 5, 2017.
In the very show, she also has a very great connection with Watts so much so that the two ladies shared a steamy kiss while on the NY sets of Gypsy.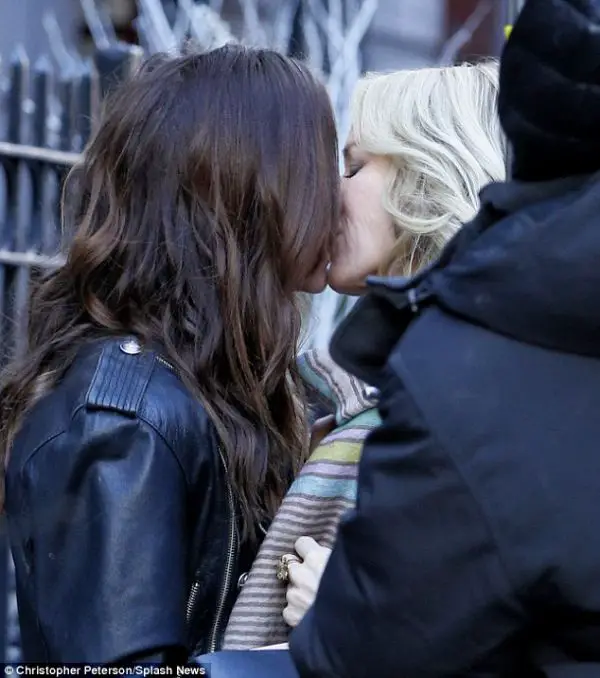 Caption: Naomi Watts and Sophie Cookson kissing while filming 'Gypsy' in NY, February 2017.
Photo Credit: dailymail.co.uk
Similarly, in an interview, she revealed what her connection with Watts is like.
Caption: Sophie Cookson Talks Fooling Around With Her Co-Star Naomi Watts in "Gypsy," Published on Jul 5, 2017.
In the video, she also said that; she and Watts are abundantly close off the cameras. And rightfully so, she and Watts have been open about their connection on social sites like Instagram.
But that is not all about her romantic life, as she is engaged to fellow English actor Andrew Gower since 2014, and the love between them have often been gushed about on social medias.
Not much has been revealed about the relationship, but by the looks of it, they do seem to be really happy with one another.
Stay with us for the emerging updates on Sophie Cookson and Andrew Gower!
Sophie Cookson is an English actress who was born on May 15, 1990, in Haywards Heath, United Kingdom. She is 27 in age and is the daughter of her parents Colin Cookson and Marie Louise Cookson.
She has been a successful actress with her work in several successful projects like "Kingsman: The Secret Service" and its other sequels and also projects like "Unknown Heart" and much more. All this has helped her cement a firm place in the showbiz.