Entertainment
Stephen Dorff Splits With Girlfriend Charlotte McKinney; Has A Long List Of Girls In Personal Life But No One As Wife?
Talented and good looking are two of many adjectives that describe American actor Stephen Dorff. He is someone who has been active in the film industry for a very long time and has been able to make a firm place in the industry. He has been able to win hearts of many by his professional charm But how well are you acquainted with his personal life? Well if you are unaware of it, you have come to the right place.
The long Dating history of Stephen Dorff:
As an attractive person, Dorff has had quite the history of dating bold and beautiful women. Previously, he was in a relationship with Charlotte McKinney, a model. McKinney and Stephen were first rumored to be in a relationship in April 2015, when the two were spotted together out on grocery shopping. But the fire got fuel when the two were famously spotted together while partying in Paris.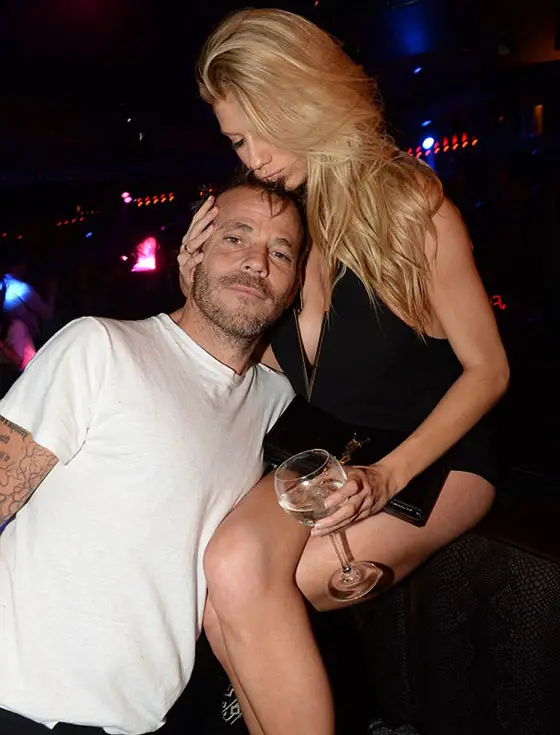 Caption: Dorff and Charlotte all loved up in Paris, 2015.
Photo Credit: vantagenews.co.uk
Even before they were rumored to be dating, Charlotte once opened up about her love life where she said,
"I'm dating around."
Although both Dorff and Charlotte did not confirm anything, Charlotte's statement and her being spotted on numerous occasions with Dorff made it sure that Dorff was the man she was dating.
But the relation could not become a long term and eventually, the hot pair broke up in the year 2016, and the reason for the split, as per some sources say was "Dorff's involvement with other girls."
A statement from the very source came,
"He was fooling around with other women,"

"Charlotte has been dating Stephen for a while, but he carried on ­texting other women and inviting them over to his house on the beach in Malibu."
Moreover, the source added,
"July Fourth weekend . . . there were all these random people in his house. Charlotte has had enough of him."
But this is just a part of the coin as some other sources claim that the reason for them splitting was the busy working schedule of Charlotte. But the true story is still far from the knowledge of general media and public as the representatives for them both declined to shed light on it.
Nonetheless, Charlotte is not the only one to grace the personal life of Dorff as he has been in a relationship with several other ladies. Katharina Damm (2012 - 2014), Tami Donaldson (2007 - 2008), Rachel Stevens (2006), Sarah Harding (2006), Pamela Anderson (2004 - 2005), May Andersen (2003 - 2004), Georgina Grenville (1995 - 1996), Bridget Hall (1994), Alicia Silverstone (1994 - 1995), Reese Witherspoon (1994), Courtney Wagner (1991 - 1996) and Lela Star.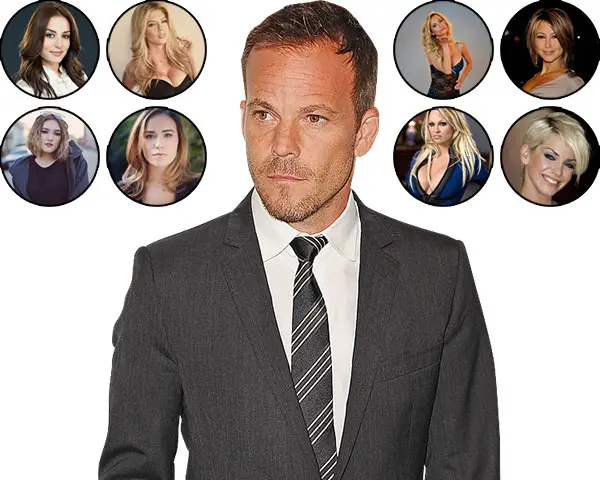 Caption: The list of Dorff's girlfriends is very very long.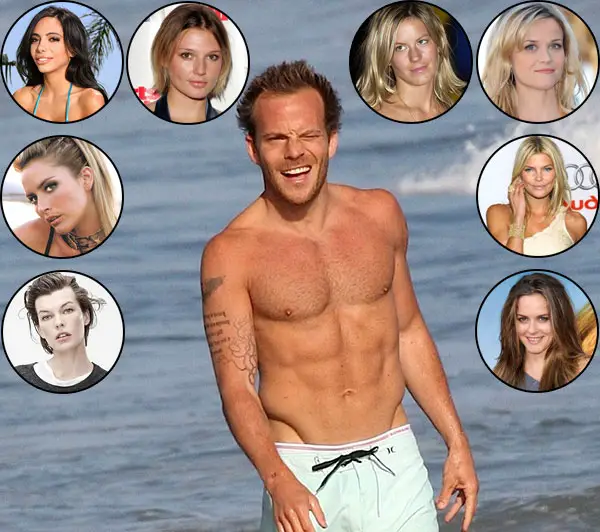 Caption: The list of Dorff's girlfriends is very very long.
Photo Credit: Self
That shows that he does not lack the presence of girlfriends in his life. But what everyone wonders, in the end, is if he is married and has a wife in his life or not. Well, that is still a mystery as being a public figure, he has kept the news and revelation far from the eyes of people out there.
We can only wait and see if he comes up with any news on this regard soon in the future!
Born on July 29, 1973, in Atlanta, Georgia, U.S., Stephen Dorff is an American actor best known for his roles in "Blade," "Cecil B. DeMented", "The Motel Life," "S.F.W." and "Space Truckers." He is extremely skilled, and he has not lacked any determination regarding his professional life, and that has done him the world of good financially, which is visible in his accumulated net worth of around $12 Million.