Entertainment
Who Is Charlotte McKinney Dating Now? Boyfriend, Husband, Net Worth
Charlotte McKinney is an actress and model...has worked in Baywatch and a few other movies and TV shows...is now with a boyfriend...she has been dating Nathan since 2017...not her husband yet, and there are no rumors about a wedding...is 26 years of age as of...her height and weight measurements are...is a workout fanatic...has a huge net worth of around...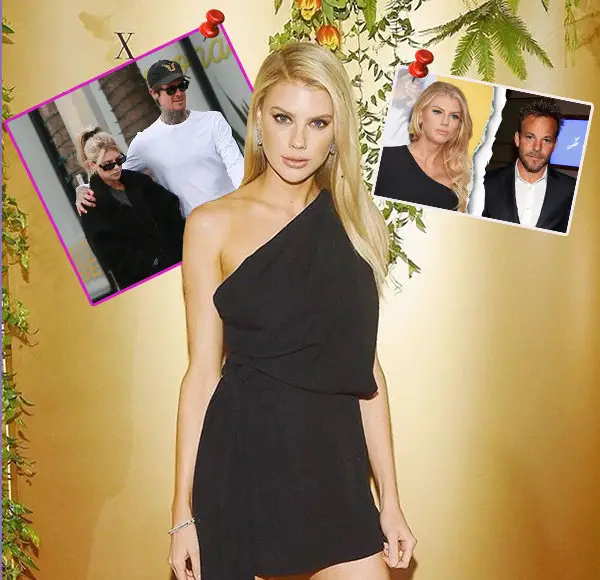 Baywatch actress Charlotte McKinney is one gorgeous woman. Starting as a model, she has tasted success as an Instagram influencer and also as a movie actress. Other than Baywatch, she has worked in a few more productions such as Joe Dirt 2: Beautiful Loser and First We Take Brooklyn.
The model has been a public figure for a long time now. But, what about her personal aspect? Is she married to someone or just casually dating? Let's find out!
Who Is Charlotte's Boyfriend?
Probably to the expectation and the disappointment of many of her fans, Charlotte is taken. She is romantically involved with a guy from the end of 2017.
The man in question is Nathan Kostechko. He is a tattoo artist and enthusiast, and the duo has been inseparable since the start of their companionship.
The couple has been together for two years as of November 2019, and they are frequently seen going out for walks. However, as for their presence on each other's social media, Nathan is nowhere to be seen in Charlotte's Instagram. And, similar is the case with Charlotte in Nathan's social media.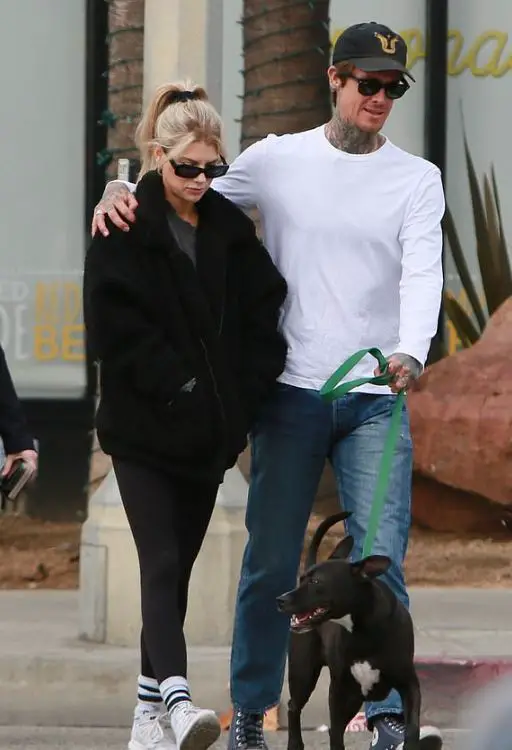 Charlotte McKinney and boyfriend Nathan Kostechko out for a walk at a Venice Beach in January 2019 (Photo: Daily Mail)
Nonetheless, the actress is not married and is yet to turn Nathan into her husband. Also, there are no rumors about Nathan and Charlotte planning a wedding in the future.
Charlotte's Past Relationships
Before dating Nathan, Charlotte has been in a relationship with a few other men. The gorgeous model is said to have gone out with Scott Eastwood in 2016, Stephen Dorff in 2015, and Trevor Engelson in 2014. However, her relationship with only one of those guys is confirmed.
Charlotte started dating actor Stephen Dorff from sometime around April 2015. Even though they never confirmed their involvement directly, their public appearances and partying together implied that they were together.
However, they weren't meant to be together for long, and the ex-pair ended their relationship in June 2016. Both Charlotte and Stephen gave their reasons for the breakup. Parties close to the ex-couple confided that Stephen's partying and Charlotte's busy schedule could be the reasons for the ex-couple's split.
Net Worth
Charlotte dropped out of her high school at 17 to pursue a career in modeling. And, the commitment to her dreams has brought excellent results for her.
The model-cum-actress has amassed a considerable net worth of around $1 million. Charlotte's net worth can be attributed to her work as a model, actress, Instagram influencer, and, most recently, to her collaboration with a lingerie company.
Beginning with her modeling works, Charlotte has worked for various companies such as Carl Jr., Guess, Zumba, etc.
Instagram modeling is also one of her primary income sources. Charlotte has 1.4 million followers on her Instagram and does promotions for various brands and products there.
Moving on from modeling to acting, Charlotte has 22 credits as an actress, according to IMDb. She has worked in movies and TV shows such as Baywatch (2017), A Girl Is a Gun (2017), and MacGyver (2018).
Charlotte is also a creative entrepreneur and is in a collaborative business relationship with Wolf and Whistle, a lingerie company. She has free creative control over her lingerie collab collection with them.
Interesting Facts: Age, Height, Workout
Charlotte McKinney was born on 6th August 1993 in Orlando, Florida.
She was the victim of bullying at her high school while attending William R. Boone High School. She was a target for bullying due to her physical development during puberty.
She was raised in Orlando alongside her sister Garland.
Charlotte has Dyslexia.
The model stands 5 feet 8 inches (1.71 meters) tall and weighs 66 kgs.
Her body measurements are 37-25-36 inches.
Charlotte is a workout fanatic. She attends the gym as often as possible and does Pilates, yoga, and weight training as her workout routine.