The happy news is out!
Award-winning theater and TV actor, Steve Kazee and his girlfriend of one year, Jenna Dewan, are pregnant with their first child. Steve and Jenna revealed the pregnancy via People.com.The upcoming baby will be Steve's first child and a second for his girlfriend.
Previously Jenna had a child with her ex-hubby Channing Tatum; 6-year-old daughter Everly.
Steve and his girlfriend are thrilled about expanding their family. He couldn't hold his enthusiasm on the topic. A day after the reveal, Steve took to Instagram to share his feelings with his fans. And, his girlfriend Jenna did the same.
While the due date of the baby is yet to be known, the proud parents are sure to keep fans and followers updated on their bundle of joy.
Relationship With Jenna Dewan, Baby Info
Steve and Jenna's relationship gained significant traction in media as she was one half of the dominant Hollywood couple in the past.
Well, Steve's baby mama-to-be was previously married to the Hollywood star Channing Tatum. The ex-pair, who were the couple goals for many, shattered the dream when they announced their split in April 2018.
More About Split:- Jenna Dewan Husband, Boyfriend, Daughter
Just five months after the announcement, sources reported that Jenna Dewan had begun dating again. While a name was initially a mystery, a month later, Steve Kazee's name was confirmed.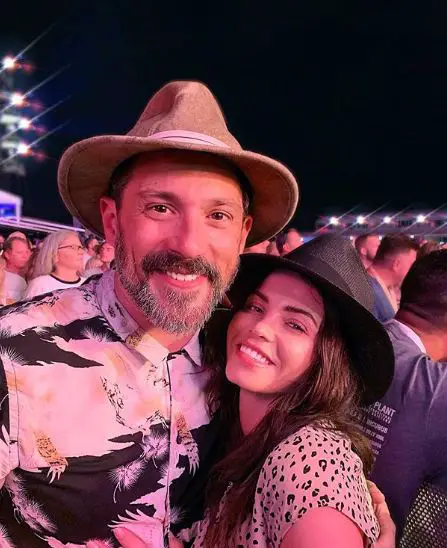 Steve Kazee with girlfriend Jenna Dewan in September 2019 (Photo: Steve Kazee's Instagram)
A source added that Broadway star, Steve Kazee and the Step Up actress were pleased about their relationship. In October and November 2018, the pair started cozying up to each other where there were even public PDA packed moments.
Steve didn't let any chance to woo his girlfriend slip. From romantic tribute on her birthday, gushing post on Valentine's day, taking her daughter to Disneyland, he was one sweet guy to Jenna.
Soon the pair started to mingle endlessly. Sharing hobbies and interest, the lovey-dovey duo's Instagram stories told it all. It was confirmed that they were deep in love.
Just before the news of the pregnancy, they had adopted a puppy on their first anniversary on 24 September 2019. Not letting the moment escape, Steve and Jenna announced that they were also expecting a baby on the same day.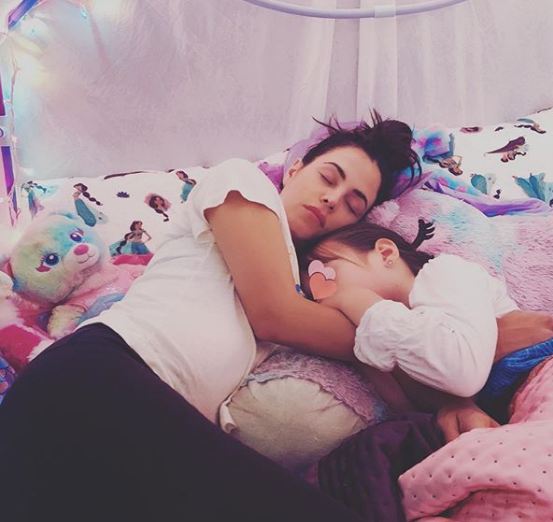 Jenna Dewan reveals her pregnancy on 25 September 2019 (Photo: Jenna Dewan's Instagram)
Shockingly, before telling the whole world, his girlfriend had told her ex-husband, Channing about her pregnancy. Thus, the Magic Mike star is reportedly very supportive of the pregnancy.
Plans To Get Married?
Only in March 2019, there were reports that Steve was very eager to make the World of Dance host his wife and even planned to have more kids with her. While one part of the reports hold, not much is known about the other half.
Since the news of the pregnancy, it can be speculated that maybe the pair are willing to move forward with their relationship. But at this point, it is only baseless assumptions.
After all, plans to get married is a tough decision. While the Tony Award-winning actor is yet to be married, his girlfriend knows how saddening and stressful a divorce can be.
Marriage & Children Details:- Jenna Dewan Talks About Married Life Obstacles While Revealing Plan For More Children With Actor Husband
Any news on their engagement or wedding is sure to make headlines. But until that fateful day arrives, it is uncertain what the two have planned for their future.
Previously, Steve was in a committed relationship with sports host and reporter Michelle Beadle.
Steve's Net Worth
Steve - birthdate 30 October 1975- was born and raised in Ashland, Kentucky. He went onto attend Morehead State University and later graduated with an MFA from the Graduate Acting Program at New York University's Tisch School of the Arts.
For the 43-year-old actor, he is much known for his role as Guy in the stage production of Once, Michael Barlow on NBC's Medium and CBS's Numb3rs as Mark Green.
While an accurate measure to his net worth is unknown, Steve- height 6 feet 2 inches (1.88 m) - is estimated to earn an average amount worth $49,923 per year.