Entertainment
Terrence Howard With Multiple Divorce Stories! What Caused Disturbed Relationship With Wife?
"Success comes only after several unsuccessful attempts."
But, this doesn't seem to apply to the marital case of Empire star Terrence Howard, as he appears to be having a hard time finding a stable conjugal life. Terrence is indeed infamously known for his multiple failed relationships with his partners, but has anyone ever tried to figure out the reasons behind?
Well, to all those fans of Terrence who have always wanted to cognize his entire divorce cases, those split stories are right here!
Terrence Howard's Failed Marital Relationships:
The 48-year-old actor, Terrence experienced his first marital failure in the year 2003 after the divorce with his first wife, Lori McCommas. It was indeed a 14-year-long relationship for the pair during which they conceived three children together; Aubrey Howard (24 years old), Hunter Howard (22 years old) and Heavenly Howard (20 years old).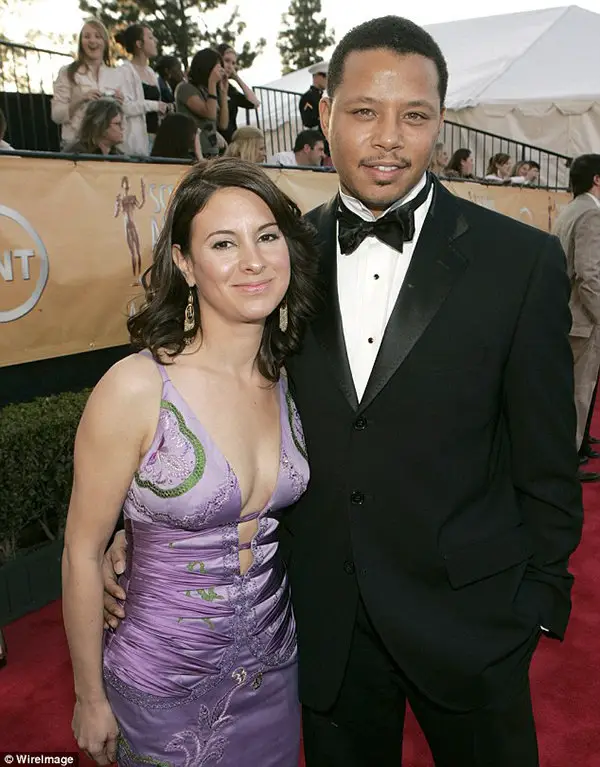 Caption: Terrence and his former wife, Lori together attending an event.
Photo Credit: Daily Mail
However, a reconciling attempt was later made by the duo in February 2005 with a second marriage, but it didn't work out well and consequently, they parted ways for the second time in 2007.
The divorce might have taken place following 'domestic violence' issues, as Terrence once admitted hitting Lori in 2001.
Moving further, Terrence then was in a three-year marital relationship with his second wife, Michelle Ghent from 2010 to the year 2013 without sharing any kids together.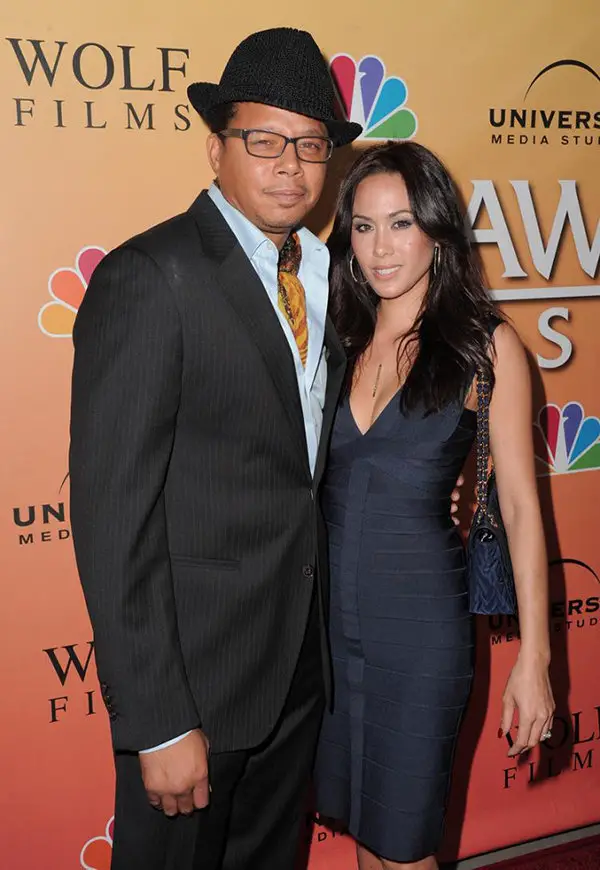 Caption: Terrence together with his former wife, Michelle at the premiere of NBC's 'Law & Order: Los Angeles' in September 2010.
Photo Credit: New York Daily News
Terrence made the relationship similar to his previous one and directed it nowhere than towards a court!
While the court granted a restraining order against Terrence in 2013 for assaulting Michelle during a family vacation and threatening to kill her, it ruled in the actor's favor in 2015, as he had claimed to sign the spousal support agreement under duress in fear that she would leak his embarrassing information.
However, the previous divorce judgment was reinstated this year in June after finding Terrence was not coerced into signing it. Later in October, Michelle got a ruling on their spousal support overturned, and thence the actor had to pay spousal support to her.
Besides that, the actor has also been embroiled in a domestic violence charge with his ex-girlfriend May Seng Yang.
After the brutal split with Michelle, Terrence married Miranda Pak on December 3, 2013, and continued the relationship with her till July 27, 2015.
They went through a secret divorce that came to people's knowledge only during his closing arguments against his second wife in Los Angeles court. This couple shares two sons together; Qirin Love (2 years old) and Hero (1-year-old).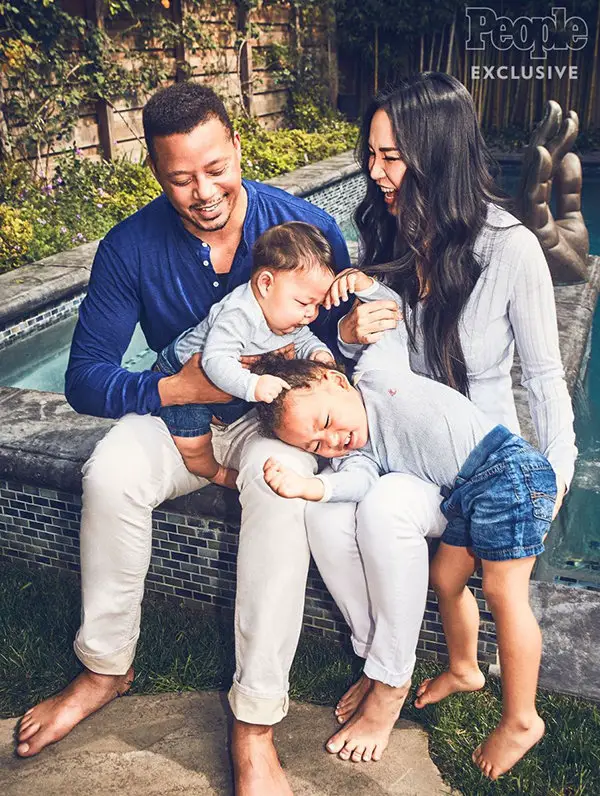 Caption: Terrence Howard with ex-wife Miranda and their sons.
Picture Credit: People
All his failed marriages hint towards things not going on smooth with Terrence's life. Well, it might be the result of his not so pleasant childhood, contributed by his family in a certain way!
Howard's Family Life:
Born to father Tyrone Howard and mother Anita Williams, Terrence is the great-grandson of stage actress Minnie Gentry. The family also includes Terrence's three male siblings- Tyrone Howard Jr., Terrell, and Antonio Howard who share a common African-Anglo ethnicity.
Tyrone has European features while Anita is commonly referred to as black. Terrence further has a half-sister Ariana Williams and a half-brother named Darnell Williams.
But despite having a large family, Terrence's childhood wasn't memorable. He was exposed to the violent side of humankind since he was a child as his father, Tyrone fatally stabbed a man while Terrence's family was waiting in the line to see Santa Claus in a Mall in Cleveland.
Opening up about his childhood, Terrence expressed,
"My dad whooped me every day until I was 14, Then he said, 'The street will whoop you from now on.' 

The kids would do horrible things to animals in the neighborhood, I'd try and save them and take the beating instead."
Well, the childhood impression that he had might have been the reason for Terrence being violent later in his adulthood!