Entertainment
Mary J. Blige Husband, Divorce, Children, Net Worth
Mary J. Blige's divorce took about two years to come into agreement and... took on the responsibility of a stepmother to his three children from...her current net worth is staggeringly low considering the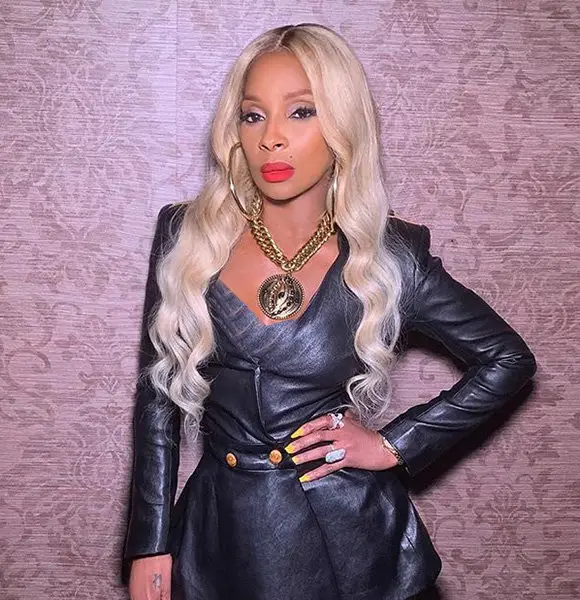 Grammy Award-Winning singer Mary J. Blige is a woman of her word, and she makes sure that her past mistakes aren't repeated. As a divorced woman, her past experiences seem to have profoundly shaped her decisions these days.
After she faced a traumatic split and was even forced to pay spousal support to her ex-husband, Mary had vowed to date someone richer than her. 
But, has she found her Prince Charming with tons of money? Let's find out!
Married Life & Divorce
The singer first commenced a romantic relationship with record producer Kendu Isaacs in 2000. After dating for a few years, the pair got married on 7th December 2003. With the marriage, Mary also took on the responsibility of a stepmother to her husband's three children from a previous marriage.
Although their marriage survived for about a decade, it was full of differences and controversies.
The pair were often spotted fighting in public, and sometimes, the fights were more than verbal. On top of that, Mary's then-husband was accused of having an affair with another woman.
Involved In An Affair :- Brittany Renner Dating, Affairs, Net Worth, Parents
As a result, unable to reconcile with these differences, the singer filed for divorce in 2016. The divorce took about two years to be settled, and it was quite a messy one. As per the court orders, the Family Affair singer was ordered to pay $30 thousand per month as temporary spousal support.
However, she settled the divorce outside of the court in 2018. A lot of money was probably involved during the agreement.
Obviously, her ex-husband Kendu became something of a male version of a golddigger in the public eye. But, there was a lot more left to be disclosed. As per the artist, her husband Issac had spent more than $420,000 during their time as a married couple.
Most of the money was allegedly spent on a girlfriend, with whom Kendu was having an affair.
Earlier, Mary had also mentioned that she was only one earning money in the family and was $10 million in debt.
Dating Again?
Mary - age  48 - was spotted dating an African prince at a musical event in the UK earlier in 2019. Many of the artist's fans were quick to point out the "rich" element in her new partner.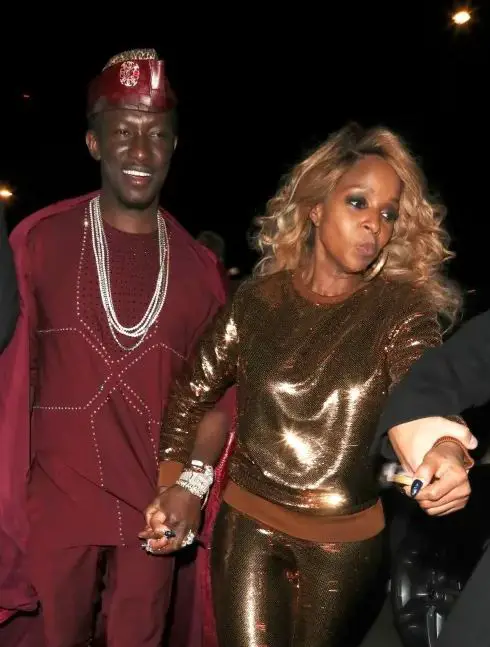 Mary J. Blige leaves BAFTAs: Vogue x Tiffany Fashion and Film afterparty with her new boyfriend in 2019 (Photo: mtonews.com)
The pair were spotted heading towards the prince's bulletproof Mercedes Benz accompanied by her new partner's private security guards. So, it's obvious her new man has quite an eye-raising amount of wealth.
Interestingly, in 2018, talking about her plans for future relationships, she had frankly cited that she wanted her next boyfriend to be richer than her. On top of that, the actress had added that she was done taking care of any more men.
For many, her statement didn't come as a surprise. Afterall, the post-breakup phase was a hard time for Mary. And, considering the legal proceedings that followed, her words were justifiable.
However, with her super-rich boyfriend now, Mary can finally breathe a sigh of relief.
Net Worth Info
The singer - height 5 feet & 4 inches (1.63 m) - has a net worth of $20 million at her disposal. However, the amount is staggeringly low compared to the past as she suffered a series of financial losses in the last few years.
Actress's Net Worth :- Julie Bowen Husband, Divorce, Kids, Net Worth
The Oscar-nominated singer owes millions to the IRS for unpaid taxes and pays about $ 30,000 to her estranged husband as spousal support. To make the matter worse, she sold her estate in Saddle River, New Jersey at a loss of $5.3 million.
The actress had initially bought the house for $ 12.3 million but sold it for $6.9 million.