Entertainment
Weather Forecaster Jackie Johnson: Divorced With Football Player Husband, is Dating? Who's He?
It looks like CBS meteorologist and The French Closet designer Jackie Johnson has moved on in her life. She once suffered from a shattered relationship. Know her story.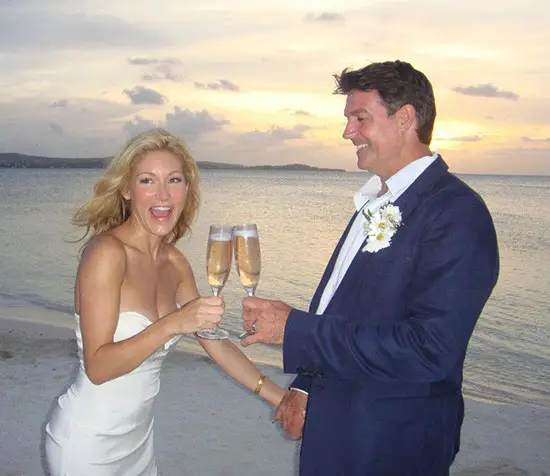 Caption: Jackie Johnson with then husband John Kidd in 2011.
Source: tonypierce.com
As we came to know, Jackie married NFL star John Kidd in 2011. Unfortunately, they got divorced on November 4, 2014, citing irreconcilable differences. Their relationship saw children.
Is she Dating Someone? Boyfriend?
However, news had it that Jackie was very quick to move on from her shattered married life. She was already seen hanging out with the Foo Fighters singer /guitarist, Dave Grohl, a married man with 3 kids/ Nevertheless, this was just a speculation as they did not say anything on this matter.
We call it just a speculation because currently Jackie seems to be in love and that person certainly is not the Foo Fighters singer/guitarist.
Recently, Jackie has referred her new boyfriend Patrick McBride as her man. We do have very little information about her boyfriend.
The Boyfriend and Girlfriend seem to be enjoying each other company
Like always, we hope that this wonder couple gets to enjoy their wedding soon and turn their boyfriend-girlfriend relationship into a happy married life.
Plastic surgery?
Many believe that she has gone through numerous plastic surgery procedures. However, we are in no position to verify such rumors. The best idea will be to decide for yourself. Here's a before and after picture for you guys.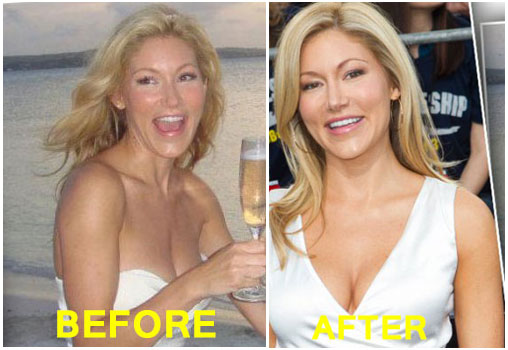 Caption: Jackie Johnson before and after.
Source: liverampup.com
Jackie Johnson's Short Bio:
Jackie Johnson was born on January 30, 1980, in Michigan, U.S.
Jackie initially joined the University of South Alabama, where she focused on meteorology but later transferred to Middle Tennessee State University and graduated with a degree in broadcast journalism. She later started working as a reporter and weekend weather anchor for WCTV-TV.
Since 2010, Jackie has been maintaining the role of prime-time weather anchor for KCBS-TV. Her net worth (estimated) currently is $750 thousand dollars, but her salary has not been disclosed yet.
Award-winning television personality Jackie also owns a fashion brand called The French Closet. Nonetheless, she is also known for fashion related television shows such as Fashion Forwards and Great Finds. She also frequently contributes to the CBS-owned radio station, KNX1070.