Entertainment
As Age Escelates Chanel West Coast Indulges Into More Dating Affairs; Still With Singer Boyfriend?
A stunning beautiful lady is often speculated as having many dating affairs. Similarly gorgeous and ravishing Chanel West Coast is speculated of indulging into more dating affairs as the years passes. So, let's dig in to find out more about the dating conjecture.
Chanel West Coast Dating Life:
Chanel West Coast met Rob Dyrdek in 2008 through common friends and soon Rob offered her the position of receptionist while he was appearing in MTV reality series Rob Dyrdek's Fantasy Factory. In the show, she worked with Chris Pfaff where their dating rumor sparked which aired till 2011 but it faded away without any acknowledgment.
In 2014 Chanel West Coast met singer Liam Horne in 2014 and since they have remained an adorable couple and time and again keeps their followers updated with posts.
In the occasion of Christmas Chanel shared a picture via Instagram where she is seen enjoying Christmas Liam Horne.
Further, in 2015, Chanel posted a picture with Liam where she is going crazy and describing what her boyfriend Liam must be thinking.
Moreover, on August 25, 2015, Chanel and Liam were captured kissing when they attended "Weedmaps Presents A Special Performance By Chanel West Coast" at The Roosevelt Hotel in Hollywood, California.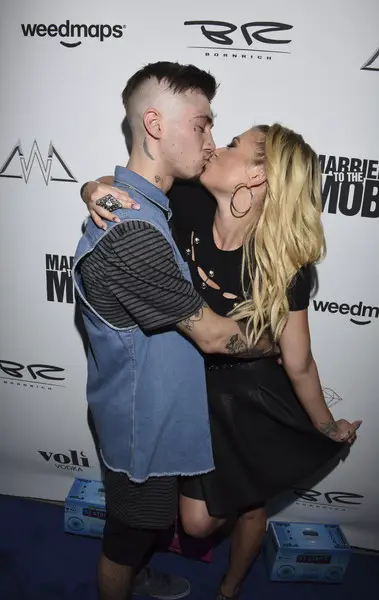 Caption: Chanel and Liam indulging in PDA at an event in California in 2015.
Photo Credit: zimbio.com
Again on April 9, 2016, Chanel and Liam together attended the 2016 MTV Movie Awards at Warner Bros. Studios in Burbank, California.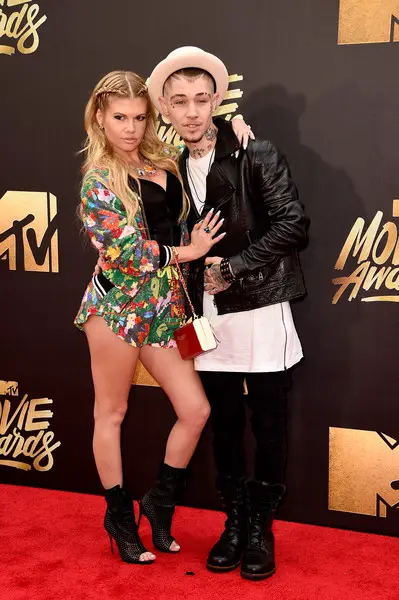 Caption: Chanel and Liam posing for the cameras as they attend MTV Movie awards in California in 2016.
Photo Credit: zimbio.com
When American singer, rapper, songwriter, actress, model and television personality released her song "Countin" on December 31, 2016, spectators accused her of going under the knife to enhance her features.
Video Caption: Chanel West Coast's "Countin" which spread the rumor of her plastic surgery and breast implants.
Firstly Chanel was accused of enlarging her natural boobs opting for breasts augmentations or breasts implants. However, it might be an effect of camera angles or bikini she is wearing in the video.
Further, Chanel was accused of opting for a plastic surgery to make tighter and stout. But Chanel has not responded to the ongoing conjectures.
Chanel took singing and dancing lessons as a kid and was influenced by her DJ dad. As an aspiring artist, she started recording music in 2009 and also released her own material for free online download and later did a music video for the song "I Love money".
She released her mixtape "Now You Know" in 2013. Chanel released first single "Blueberry Chills" on January 15, 2014, and her other songs were "New Feeling", "Miles and Miles", "Bass In The Trunk". She has portrayed Sheila in Television series "The Better Man" and hosted shows too.
And by the age of 28, as a singer, rapper, songwriter, actress, model and television personality, a multi-talented Chanel has accumulated a net worth of $1million.