LifeStyle
The Best Spring Makeup Trends And Tutorials To Change Your Life! Try Them And Look Lavish Ladies
In winter, we usually stick to dull, boring colors. However, spring follows winter, which is about bright colors, that shows you the vibrant side of nature and encourages you to mold yourself in it as well.
So, are you willing to explore the vibrant side of you this spring? Do you want to transform yourself, and see new you in the mirror?
If you do, then stick with us as we bring you fresh looks, trends, and tutorial for spring 2017.
Ombré Orange-Red Lips: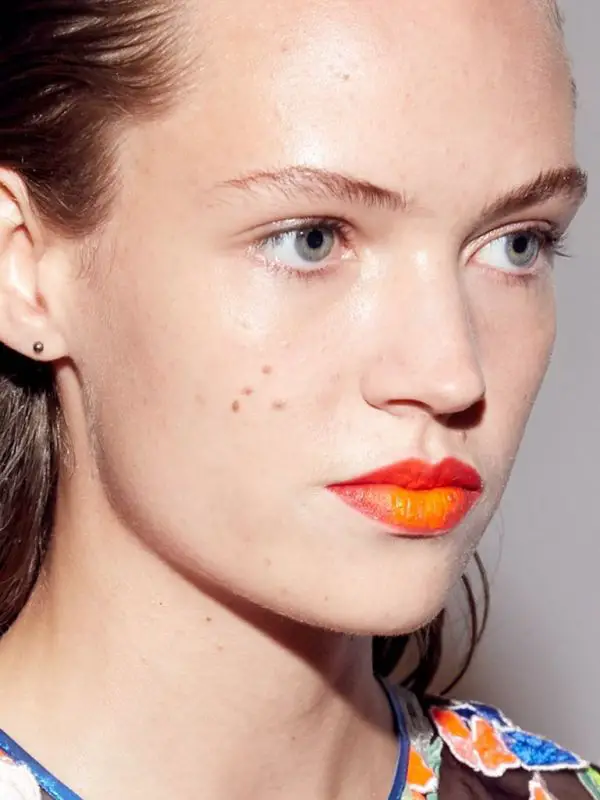 Caption: An ombre lips which instantly adds up glamor quotient to your look.
Photo Credit: Glamour
A pop of bright lips instantly brightens up your look and makes you look young, fresh and sporty. So, this spring 2017, try Ombré lips.
To achieve the desired bright orange –red lip, at first, apply a red lipstick on your lips and then use an orange liquid lipstick at the center of your lips, dab it a little and rock the look.
Smudgy Eye Look: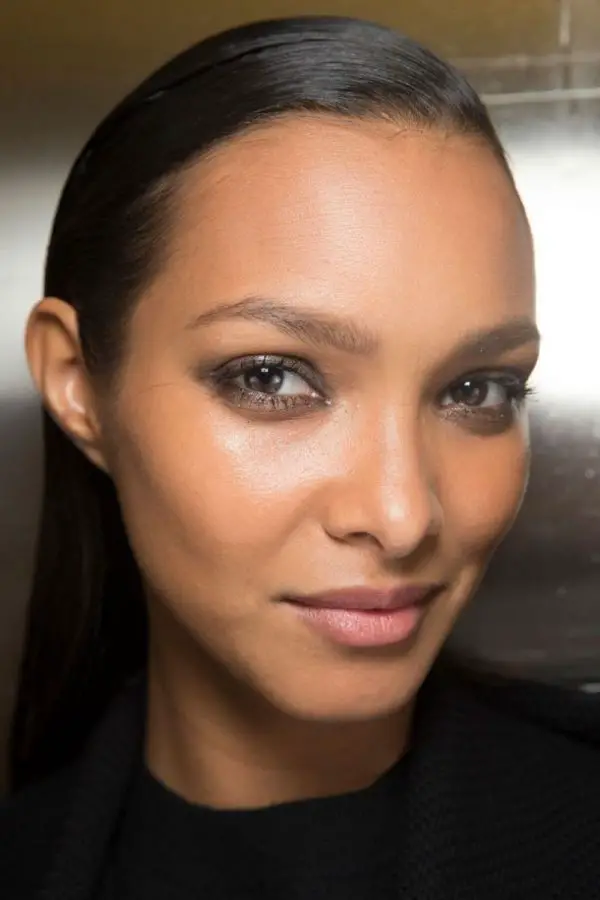 Caption: Smoky eyes were the past, but smudgy eyes are the present.
Photo Credit: Vogue
We all have loved the smoky eyes look for a long time, but now smudgy eyes are on the trend.
Apply a light foundation and dust a slightly glittery bronzer for a tawny glow. Further, use a black kohl eyeliner and then mess the eyeliner which gives a smudgy effect. Complete your look with few strokes of mascara on your eyelashes followed by a lip balm and you are done.
Two-Tone Lips: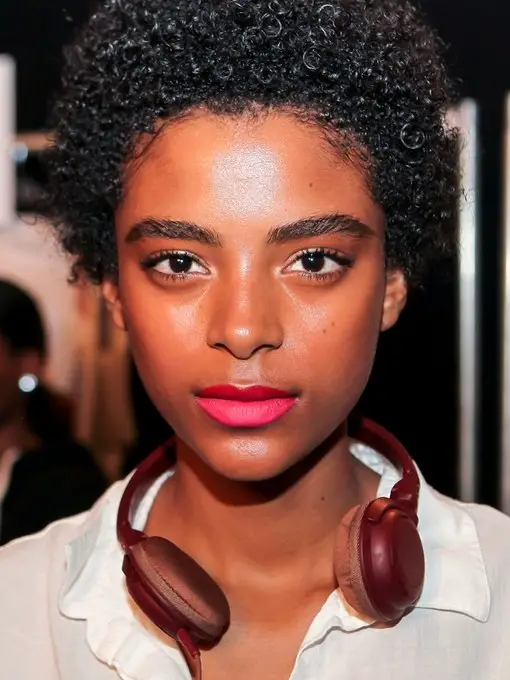 Caption: Two colored look makes you stand out in the crowd.
Photo Credit: Glamour
If you don't want to experiment with crazy lipstick shades like blue and teal but still want to look different, then we are here to the rescue. Apply a two tone lipstick.
Use a matte red color shade on your upper lips and a hot pink colored lipstick on your bottom lips. When you are at a distance, your lip color appears to be the same, but up close you are using two different colors. Girls flaunt the bright side of yourself this summer and enjoy a different you.
Watercolor Eye Shadow: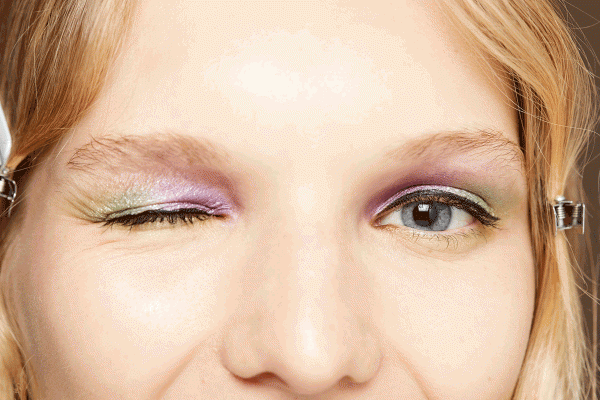 Caption: Bring out your fun side and play with the colorful eyeshadows.
Image Credit: Glamour
If you want a watercolor eye-shadow look, then opt for the pastel colors on your eye shadow palate. There are varieties of colors to choose from like shimmery lavender, aqua, gold, and chartreuse.
Girls bring the fun side out and play with the colorful eye shadows and brighten up your eyes.
A Beautiful Clean Skin: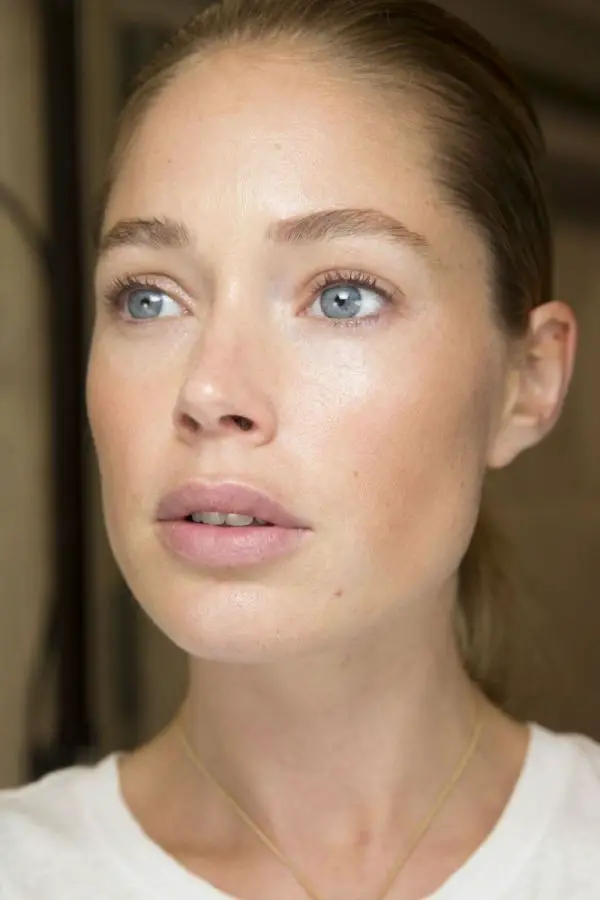 Caption: Beautiful, clean skin- the desired look for spring 2017.
Photo Credit: Vogue
The no makeup look or clean skin look is in the trend. So apply the makeup only to cover up the dark spot and blemishes of your skin and use the least makeup to enhance your features. Then flaunt the natural side you.
Celebrities including Kim Kardashian and Alicia Keys share the same thought, as spotted at the Balenciaga front row with a no makeup look.
A Slick Side Part: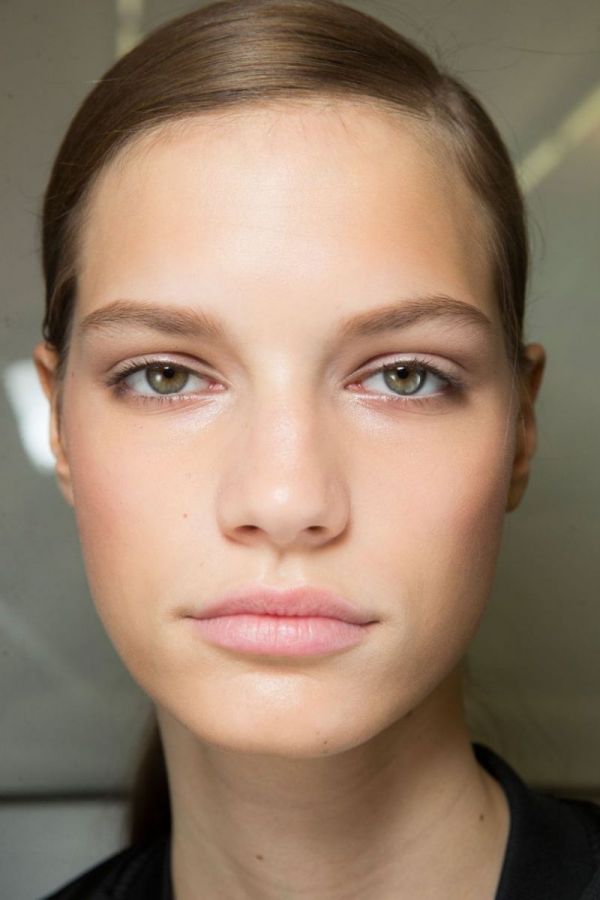 Caption: Side parted hair with a slick and clean scalp is the new trend this spring 2017.
Photo Credit: Vogue
Hair is another aspect which can make or break your look. So this spring side part your hair, slick and smoothen it to the scalp.
Nothing can beat a sleek and clean scalp look, which instantly gives you a refreshing look.
Fashion and trends keep on changing, and we strive to be updated with the latest looks and trend as we desire to become the better version of us. But the most important thing is to carry every look with ease and confidence. As confidence is the key, you don't need to stick to the fashion, but you can create your fashion. The trends are picked from the street to the ramp. Be innovative and keep it stylish!