News
Bibiana Julian Age 31 & Peter From 'The Bachelor' Are Dating & It's Official
A New Bachelor Couple Without The On-Screen Drama!
Former Bachelor contestants Bibiana Julian, age 31, & Peter Kraus, age 33, are reportedly dating!
A contestant in season 22 of The Bachelor, Bibiana was photographed sitting together with The Bachelorette season 13 runner-up Peter Kraus at a Miami Heat match in Miami on 3rd December 2018.
Interesting:- Kyle Brandt & Loving Wife | Find Out His Net Worth & New Show At Age 39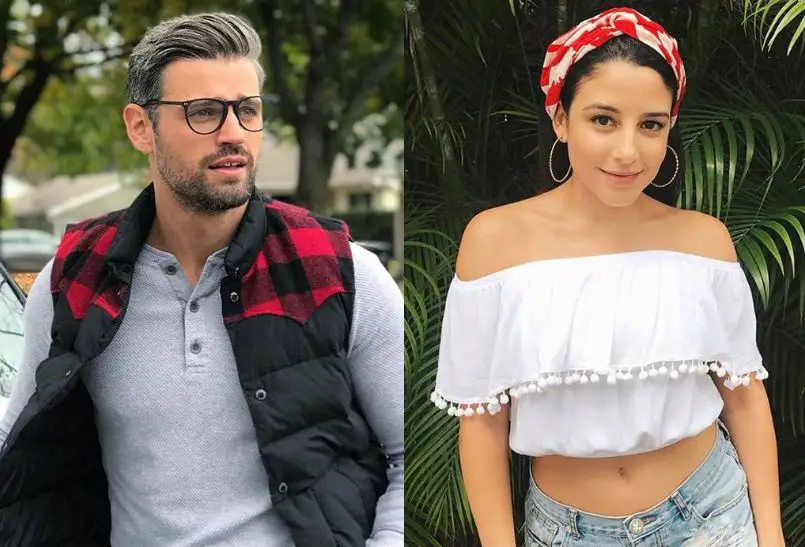 Bibiana & her rumored boyfriend Peter Kraus become latest Bachelor contestant to spark a romance (Photo:- ENews.com)
After the pictures of the rumored lovebirds had surfaced, a source close to the couple confirmed the gossip in an interview with E! News. The stated source revealed that Bibiana and her new boyfriend had been friends throughout their time at the Bachelor franchise.
"Peter and Bibiana have been friends for a while now through the Bachelor franchise, but most recently started hanging out alone. There is definitely a romantic connection there and they are casually dating."
According to the mentioned source, Bibiana and Peter hadn't begun dating until recently. And one was to believe the insider; the pair is head over heels for each other.
"It's very new and they are seeing how thing go. They spent time alone in Miami together, went to the Heat game on a date, and are really enjoying each other's company."
That said, the newly formed duo hasn't had the smoothest road to their romance as distance has proved to be the main obstacle in their journey. The Insider told E! News:-
"It's hard because their relationship is long distance, but they are trying to see how things pan out and are definitely into each other."
Neither Bibiana nor her alleged boyfriend has made themselves available for comment.
Read Also:- Jaden Smith Reveals Boyfriend, Dating Tyler The Creator? For Real Or A Joke
As for the rumored couple's history, the Bachelor Alum go as far back as the season 22 of The Bachelor where Peter was slated to participate alongside Bibiana. To the fans disbelief, the former got eventually replaced by Arie Luyedyk Jr.
As unbelievable as it may sound, but the Bachelor franchise has spurred plenty of off-screen romance in the past. DeAnne Pappas, The Bachelorette season four lead, is happily married to The Bachelor season 13 contestant Ann Lueders, with three children to their name.
Another success story that arose from the hit franchise is that of Chris Lambton, The Bachelorette's sixth season runner-up, and Peyton Wright who has competed on the season 10 of Bachelor. Chris and Peyton are expecting their second kid.
Voted FHM magazine's "America's Sexiest Cheerleader" in 2006, Bibiana has been notoriously low-key when it comes to revealing her dating status. As for her rumored boyfriend Peter, he had a brief fling with The Bachelorette star Rachel Lindsay in 2017.
Discover:- Janet Varney: Her Ex-Boyfriend From Former Dating Affair is Married - What About Her?
Does the same fate await for Bibiana and Peter? Hopefully not!