LifeStyle
2019 Best Dating Apps | Top Free Online Apps Of All Categories
In 2019, there are very few permutations that are more deadly than the state of being single and broke simultaneously. Let's face it: Being single sucks! Considering how Valentine's Day is just around the corner, who wouldn't mind securing a date of some kind by then?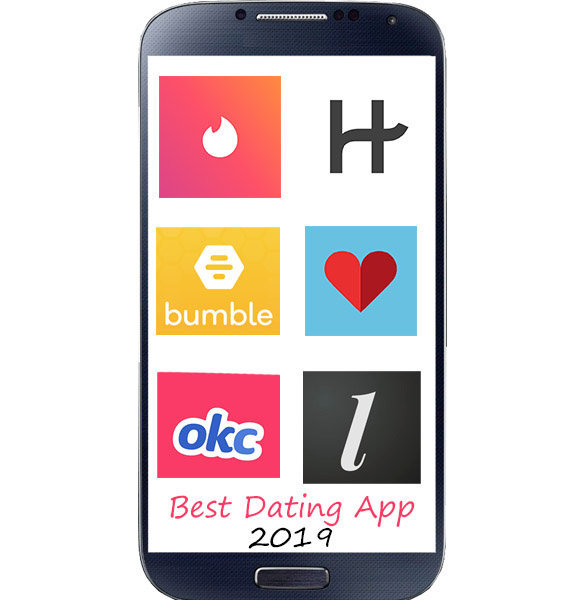 In 2019, there are very few permutations that are more deadly than the state of being single and broke simultaneously. Let's face it: Being single sucks! Considering how Valentine's Day is just around the corner, who wouldn't mind securing a date of some kind by then?
Even with a slew of online dating applications at the disposal, that might be a lot tougher than one would think. In most recent times, the mere act of selecting the right app has become just as crucial as swiping the right profile, which in turn could lead to further development on the romantic front; if not more.
And even then, a wide array of variables come into play. Depending on your sexual orientation, some apps might not facilitate your search for the elusive one. And there's the economic aspect to keep in mind; not every single person comes with a deep pocket or better yet, he/she may not want to invest in something that doesn't always necessarily guarantee a return.
Recognizing the reader's demand, here is a list of the best free online dating applications of 2019 (in no particular order) into three distinct categories -- for lesbians, for gays and straight folks.
Best Free Online Dating Apps For Straight Individuals In 2019
Of all the demography on the list, none have it more comfortable than the "straight-edged" single men and women. Every dating app ever made cater to their needs and desires. Here are a few:
1. Tinder
By far the most welcomed dating app in the history of free dating apps, Tinder's sheer volume of active single individuals seeking romance on its database provides straight males and females with a whole host of options.
Discover:- What Is Pad Thai? The Food People Going Crazy For & Its Recipe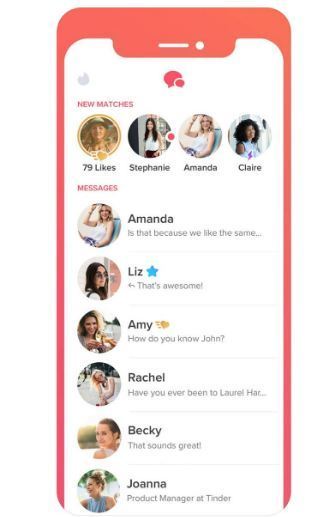 Tinder is synonymous to online dating (Photo:- glamourmagazine.com)
It is to dating what a candy store is to a fat kid, in that once you sign up on the app, the sky is your limit.
2. eHarmony
Another dating app whose features are very pro-heterosexual connections, eHarmony is the most comprehensive online dating experience. The signing up process alone takes anywhere from 20 minutes to half an hour.
Take a compatibility quiz offered by eHarmony to better your chance of finding the one (Photo:- toptenreviews.com)
With great compatibility quiz at your advantage, the chances of you meeting the love of your life online should grow exponentially.
3. Coffee Meets Bagel
Coffee Meets Bagel requires single individuals to link up their Facebook as well as phone numbers. That's not even the most exciting feature of this dating app. Unlike Tinder and eHarmony, it limits your match to one person per day and thus, making you think twice before you click on a profile.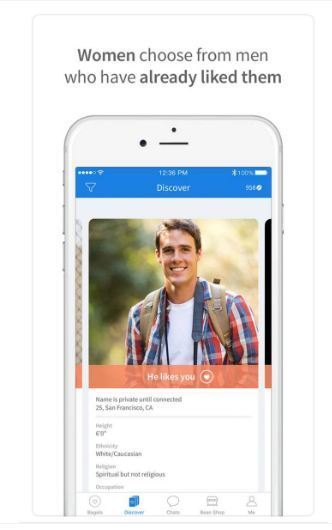 Easy to set up, Coffee Meets Bagel forces you to choose better (Photo:- glamourmagazine.com)
Interesting List You Might Like:- Best Cheesy Jokes That'll Make Even The Grumpiest Laugh Out Loud
However, much like Tinder and eHarmony, it's setup is easy, requiring you to answer quick facts about your appearance and yourself.
Best Free Online Dating Apps For Lesbians In 2019
Historically speaking, online dating, in general, has tended to exclude the LGBTQ community. Even the advent of dating apps in the most recent years did very little to create an inclusive space for people - lesbians included - with diverse gender identity and sexuality.
Here is the list of apps which are either lesbian-only or garner queer-friendly features:
1. Her
True to its name, the dating app is for women and by women. Swiping functionality aside, it allows users to create a Facebook-like profile, comprising of one's relationship, sexual orientation, and gender identity.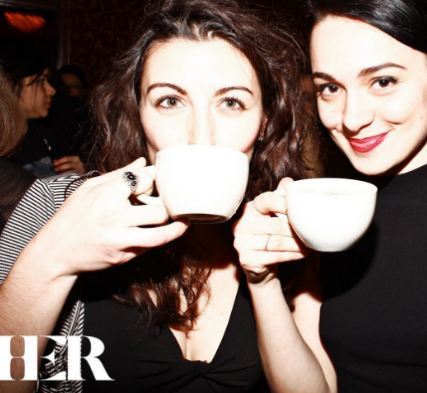 Her revolutionizes the dating culture among the lesbian demographic (Photo:- dailydot.com)
If that wasn't enough, Her also sends the matched couple icebreakers to get the conversation going.
2. Bumble
Bumble isn't a lesbian-only dating app per se. But with its unique feature which allows users to pick their sexual orientation and gender, it has all the making of one.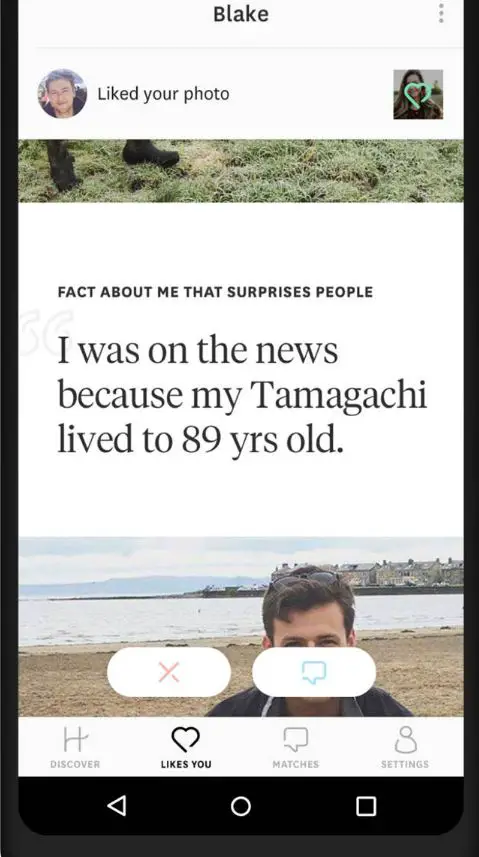 Women take the first initiative on Bumble (Photo:- dailydot.com)
On Bumble, women have the authority, be it in heterosexual or same-sex matches, to make the first move -- a reason why it has become a go-to dating app for them. 
3. Fem
Marketed to "lesbian and bi-curious" folks, Fem doesn't provide much regarding salient features. But what it lacks in palpable traits, the dating app makes for it by allowing its users to browse through a variety of chat rooms to meet possible love interests.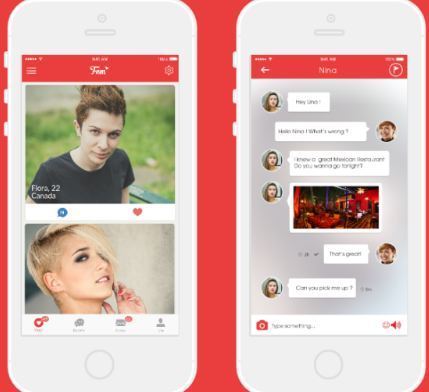 Chat away all your misery at Fem (Photo:- dailydot.com)
See Also:- 10 Effective Home Remedies For Constipation: Causes, Symptoms, And Treatments
The chances of being catfished on here are relatively low as users can upload their video intros.
Best Free Online Dating Apps For Gays In 2019
Much like lesbians of the world, gays too make up a larger demographic who were once at the receiving end of the online dating community's bias shunning. No longer relying on homophobic dating sites, they now have a world of their own.
Here's a list of online dating apps favorite amongst the gay folks:
1. Grindr
No free online dating apps for gays list would be complete without Grindr. The self-proclaimed "World's largest social networking app for gay, bi, trans, and queer men" over the years has facilitated countless sexual escapades for many.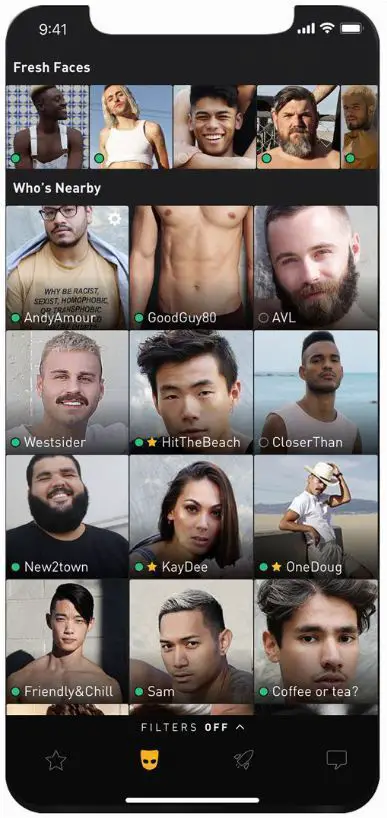 Grindr is to gay community what Tinder is to heterosexuals (Photo:- mashable.com)
No wonder the popularity of Grindr gets favored by the gay community.
2. Adam4Adam
In many ways, Adam4Adam walked so that Grindr could fly. Launched in 2003, the online dating site facilitated meeting between men "for hook-up, romance or a friendship."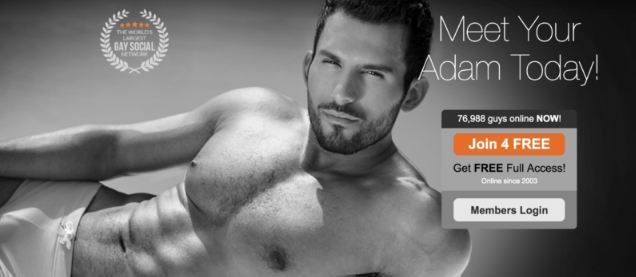 When it comes to free online dating apps, it doesn't get any better than Adam4Adam (Photo:- dailydot.com)
Unlike most of the apps on the list who operate by charging premium fees, it makes money from advertisement.
3. Gaydar
Going even further back: then dating site Gaydar crawled so that Adam4Adam could walk. Now a full-fledged mobile dating app, the UK-based entity runs a blog whose primary focus is gay lifestyle and relationship advice.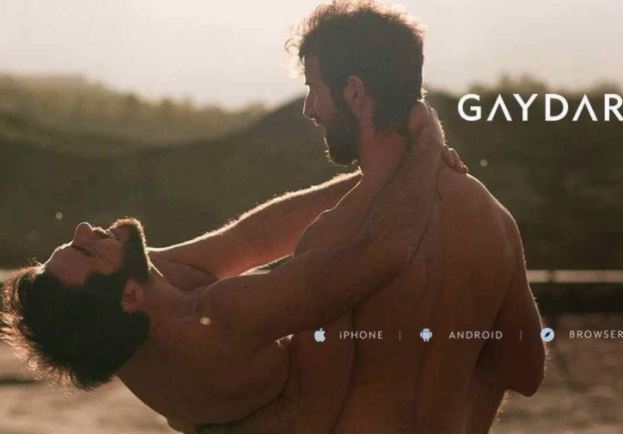 True to its name, Gaydar is exclusive to single gays like no other dating apps (Photo:- dailydot.com)
More From Live Ramp Up:- 8 Most Beautiful Streets in the World
Besides one to one messaging options, it allows users to navigate its different chatrooms to the fullest.