Entertainment
With A Bunch Of Chilren Already Behind Him, Singer Mick Jagger Welcomes Another Baby At the Age Of 73
The rock and roll legend back in the 70s seems he's still a rock star in his heart. Mick Jagger, The man, is keeping it active and alive with another child to add to his collection of children. Thinking he had laid down the old life of chicks and booze, but yet he's still not giving up the title. Maybe not with those moves, but Mick Jagger's got himself another child to look after. Does this mean the end for the legend?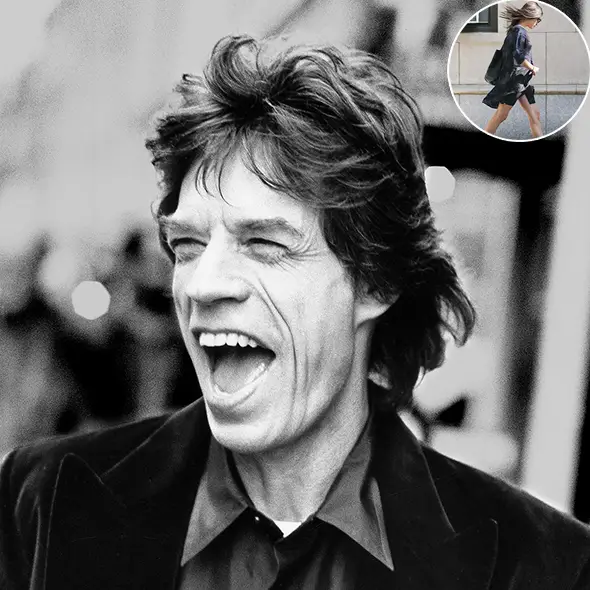 The rock and roll legend, even at the age of 75, is a rock star in his heart. Mick Jagger, the man, is keeping his charm active and alive in both professional and personal front. 
 However, the age, now, seems to be troubling Mick; he underwent a surgery related to heart in early 2019. 
Eighth Time's The Charm For Mick Jagger
He is known worldwide for his band The Rolling Stones, and more for his undeniably charming swing of moves; the seventy-five-year-old rocker declared to his longtime personal rolling stones publicist, Frank Curtis that he would father another son.
Jagger's son was born in New York on the seventh of December 2016 on a Thursday. Jagger was at the hospital at the time of the arrival; he flew a total of 3500 miles from London to New York to be at the birth of his son.
Soon after the birth of their son, he updated the media about the conditions of Melanie and their new-born son saying, 
"Delighted"
And afterward, he added,
"Mother and baby are doing well and we ask and we request that the media respect their privacy at this time."
So far the age is just a number for Jagger as he seems unafraid of the fact he has eight children and two grandchildren. Also, his wife-like-girlfriend, Melanie is a thirty-two-year-old American Ballerina. 
Explore:- Lisa Fischer is Married to Music! Her Life That is Filled with Songs and Tours
The duo started dating since 2014, and they announced that they were expecting a baby on 15 July 2016. On 25th August 2016, the ballerina Melanie had her pregnancy bump.
Though the duo is yet to be married, Jagger gives Melanie a hundred and fifty thousand dollars a year of maintenance for their child. He will pay for the child until he turns eighteen of age.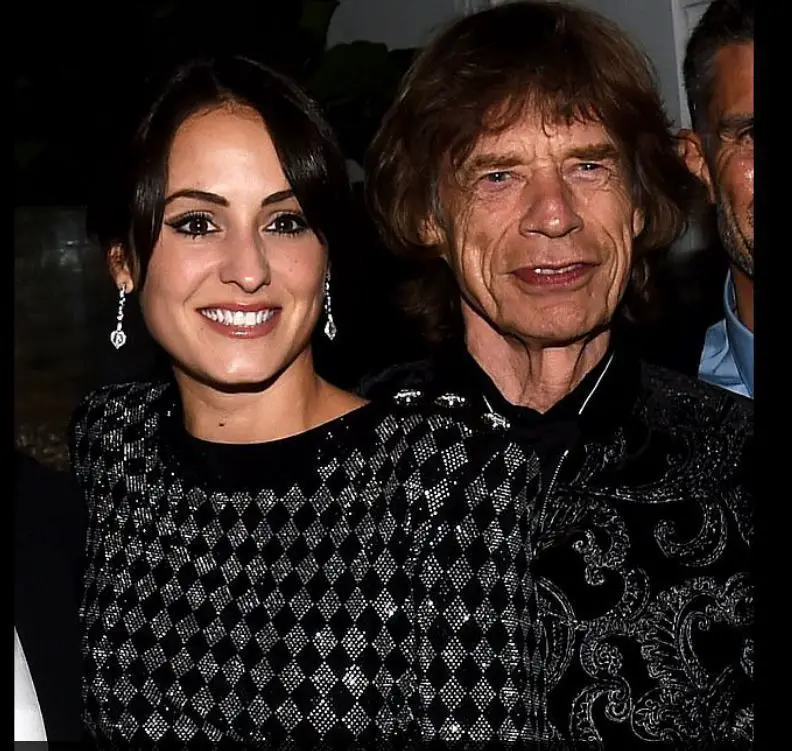 Mick Jagger(right) and ballerina Melanie Hamrick at Universal's Grammy After Party on 10th February 2019 (Photo:www.dailymail.co.uk)
Jagger has plenty of women he has children with; tall, small, old and young. You name it, he knows her. He has eight children with five women altogether. The first daughter, Karis Hunt Jagger on 4th of November in 1970 with Marsha Hunt, his wife at the time.
A year later, daughter Jade Sheena Jezebel Jagger was born with wife Bianca Jagger on the 21st October 1971.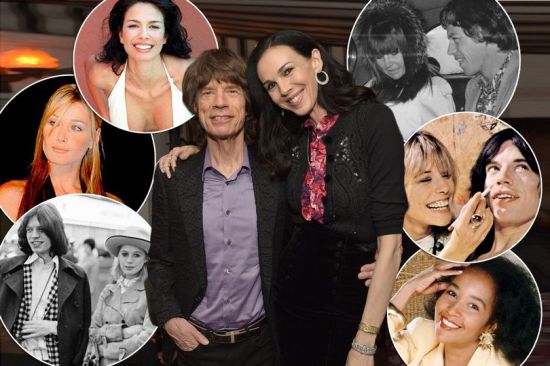 Jagger with all the women he has been with throughout his life (Picture credit: mirror.com.uk)
Elizabeth 'Lizzie' Scarlett Jagger was born on 2nd of March 1984 with Jerry Hall, James Leroy Augustin Jagger, a year later on August 28th, 1985, Georgia May Ayeesha Jagger, on 12th January 1992 and finally Gabriel Luke Beauregard Jagger, on 9th of December 1997.
Later on, he had his 7th child with Luciana Gimenez Morad, Lucas Maurice Morad Jagger who was born on 18th May 1999. Finally, now, his son with Melanie Hamrick was born in December 2016.
Upcoming Tour
Mick was set to be back with a bang with his band The Rolling Stones starting on 20th April 2019. The tour titled No Filter was going to start in Miami then to MetLife Stadium for gigs on June 13 and June 17. But, during a pre-tour check up the legendary singer was advised not to go to the concert.
Read About Another Rock And Roll Legend:- Little Richard Now In 2018; Gay Man Who Denounces Queer Relationships
The reason behind such a significant decision was Mick's undisclosed illness. In hectic tour environment where the schedules tend to get crazy and with constant travel happening, Brown Sugar's singer would have deteriorated more. Thus with a heavy heart, he postponed the debut of their most awaited gig on 30th March 2019 via Twitter.
Fans should not be worried as the much-loved band will on the road soon when Mike's health improves, and the doctors give their go-ahead sign. They will surely announce new dates of the tour happening across Canada And America.
Illness Revealed
Fans were disappointed and worried at the same time when The Rolling Stones' Tour was put on hold, and Mike Jagger's secret health scare was announced respectively.
Previously undisclosed illness of Sweet Thing hitmaker was revealed to be heart issues. Currently, in his 70s the Rock and Roll singer needed medical invasion for his blood pumping organ to run smoothly. Thus, Mike underwent a minimally invasive heart valve replacement procedure called TAVR and was advised recovery by doctors in April 2019. 
Given no further complication arises, he can go back home in four-five days but will need more recovery time to get back on stage.
Previously, conditions similar to Mike needed open heart surgery but due to advancement in medical science TAVR was introduced. According to the doctors, the TAVR procedure is preferred as it helps the patient heal sooner.
Still, the tour date hasn't been announced, but there are speculations that tour will start around June.